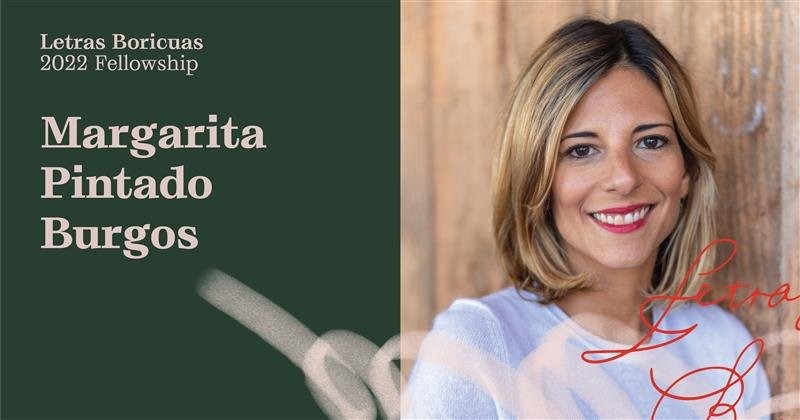 Margarita Pintado Burgos (Associate Professor of Spanish) recognized as a 2022 Letras Boricuas Fellow. This is the second cohort of 20 Puerto Rican writers recognized with $25,000 fellowship for impactful literary contributions. 
The biography provided by the Flamboyan Foundation indroduces Pintado as follows: "Margarita Pintado was born on January 16, 1981 in Bayamón, Puerto Rico. She was raised in this municipality's barrios of Cerro Gordo and Braulio Dueño. She currently lives in San Diego, California. She is a professor of languages and literature, poet and essayist. She studied journalism at the University of Puerto Rico and completed her Doctorate in Spanish at Emory University in Atlanta. She is a professor of language and literature at Point Loma Nazarene University in San Diego, California.
Her published books include Ficción de venado (2012), Una muchacha que se parece a mí (2016), for which she received the Poetry Award in a contest held by the Institute of Puerto Rican Culture in 2015, Proyecto inacabado de la ruina, (2017) and Simultánea, la marea (2022). She wrote, together with Cuban poet Lorenzo García Vega, the experimental novel Ping-Pong Zuihitsu (pending publication with Rialta). She edited the bilingual (Spanish-Portuguese) anthology of García Vega poems, Palabras que repito (Ed. Lumme, 2017). Her poems have been published in multiple anthologies and magazines. She is a reviewer for the blog El Roommate and co-director of a poetry space called Distrópika."
Letras Boricuas—created in 2021 to identify, elevate, and amplify the voices of emerging and established Puerto Rican writers on the archipelago and across the United States diaspora—provides writers with unrestricted grants of $25,000 each to support their practice. Now in its second year, the fellowship has awarded a total of $1 million to forty writers. In addition to the funding, fellows from the second cohort will join those from the inaugural class for a convening in Puerto Rico in the spring of 2023 to foster connection and share creative processes and fellowship experiences.
Click here to read more about the Letras Boricuas Fellowship.