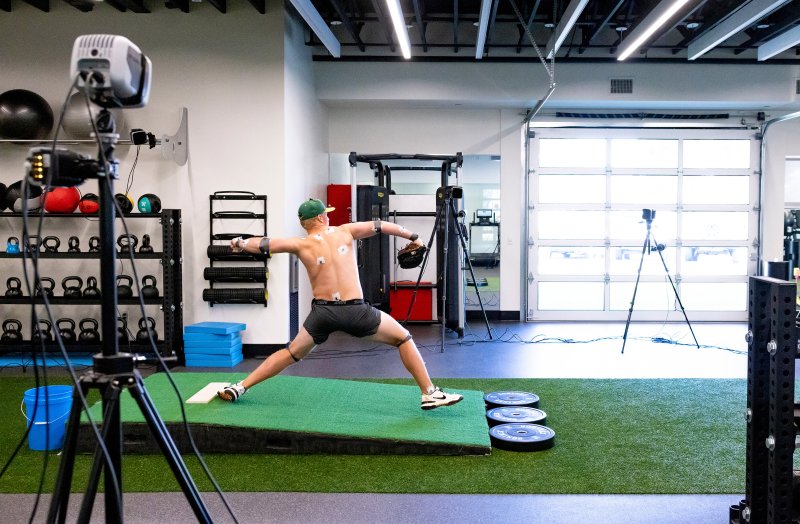 PLNU and the San Diego Padres have entered into a partnership to develop a state-of-the-art biomechanics lab at the Balboa campus. The lab will provide pitching and hitting mechanics evaluation for all levels of the Padres organization, including minor league affiliates. It also has the potential of serving PLNU athletes as well as players of all ages in San Diego. This will be a community asset and the university couldn't be prouder to partner with the hometown team.
The lab will utilize sophisticated motion capture, force platform, and ball tracking technologies to gather data on pitching, hitting, and fielding mechanics. Baseball biomechanics specialists from PLNU, led by Dr. Arnel Aguinaldo, will provide evidence-based interpretations of player performance and injury risk in concert with the Padres baseball operations team for each player based on analytics and expert evaluation.
Padres pitching coach Ruben Niebla emphasized the value of analyzing pitchers in real time to improve performance and quantify physical limitations, as well as the convenience of having the lab in the team's hometown. "Labs have been around, but as for major league teams being involved, it is a new thing. Having one in our backyard is a huge benefit to the team," Niebla said.
The first phase of the project is expected to be completed by the end of October 2023.