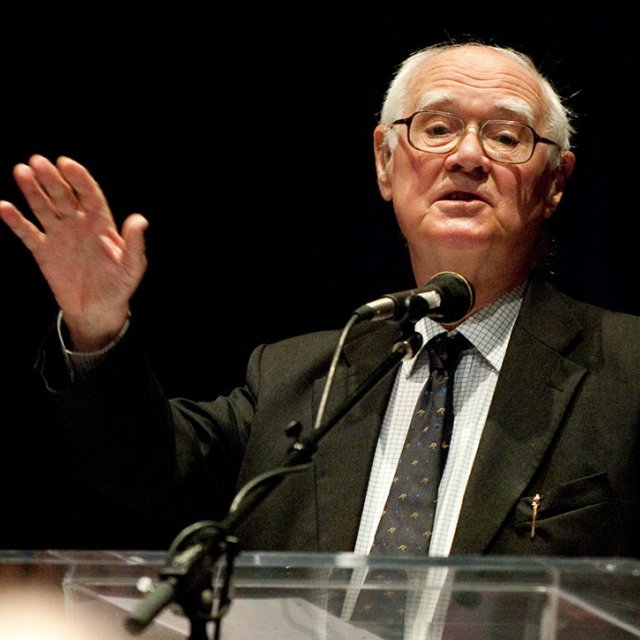 What is the H. Orton Wiley Lecture Series?
Every spring, the H. Orton Wiley Lecture Series selects a prestigious and engaging guest speaker to speak to the campus and community in several lectures over the course of a few days. Speakers have covered a wide range of subjects, all relevant to Christian life and ministry, with a Wesleyan perspective. This event is sponsored by the School of Theology & Christian Ministry.
Who was H. Orton Wiley and why are these lectures named after him?
H. Orton Wiley was the distinguished theology professor and former president of PLNU who started this lecture series in 1951. The series has continued in his honor annually to offer academic engagement with areas of relevance to Christian life and ministry in dialogue with a Wesleyan perspective, including philosophy, theology, church history, and biblical studies.
What kind of speakers participate?
In searching for speakers, we look for those with weighty credentials and significance in academic scholarship, and a demonstrated concern for and service to the church. While not necessarily coming from the Wesleyan theological tradition in their own background, we look for those who can engage the Wesleyan tradition and the Church of the Nazarene with appreciation in ways that help contribute to its ongoing formation. And, we look for those whose scholarship offers theological reflection from within the Christian tradition on issues of research that are significant in the world's academic, religious, and social climate.
When is the next lecture?
The next Wiley Lectures will be February 2020. You can find more information but visiting the News Page.
Can I watch previous lectures?
The Wiley lectures have been recorded since 2007. Listen to all the previous Wiley Lectures on iTunes. View the 2018 Wiley Lectures. View the 2019 Wiley Lectures.