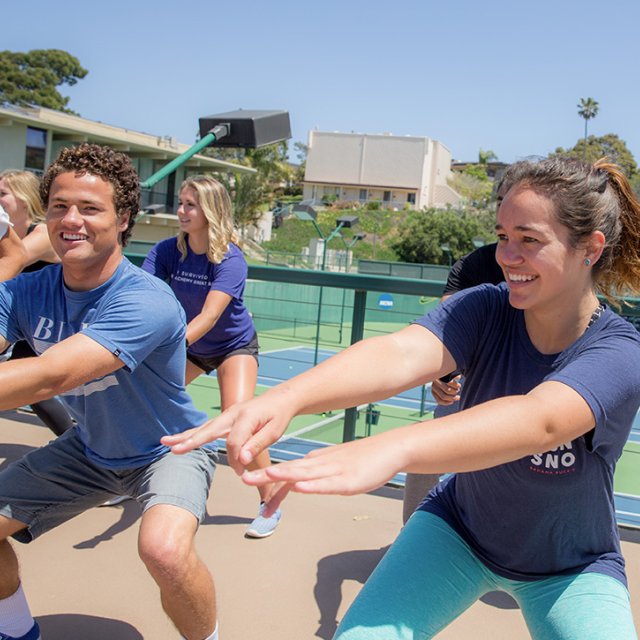 What do networking, rock climbing, community outreach, and sunset barbecues have in common?
Connect with students, alumni, and faculty in your field for good times, food, friendship, and fun by participating in the Kinesiology Society.
If you are looking for an opportunity to connect and network, find a mentor, get involved in the community, or fuel your spirit of competition, you should consider attending a Kinesiology Society event. The purpose of the Kinesiology Society is to unite you with other students, faculty, and alumni through events and activities that lead to meaningful and relevant conversations around the field of kinesiology, relationship-building, and activities that get you moving.
"I became involved in the Kinesiology Society my junior year at PLNU. After attending fun events and meeting new people, I wish I had joined sooner! The events are open to anyone who wants to have a fun time and are not limited to students in the kinesiology department. We like to build a community of people who, regardless of their major, like to be active, have fun, and meet some new people! I highly encourage anyone interested to come check it out and to bring a friend!"

— Jordyn Rine