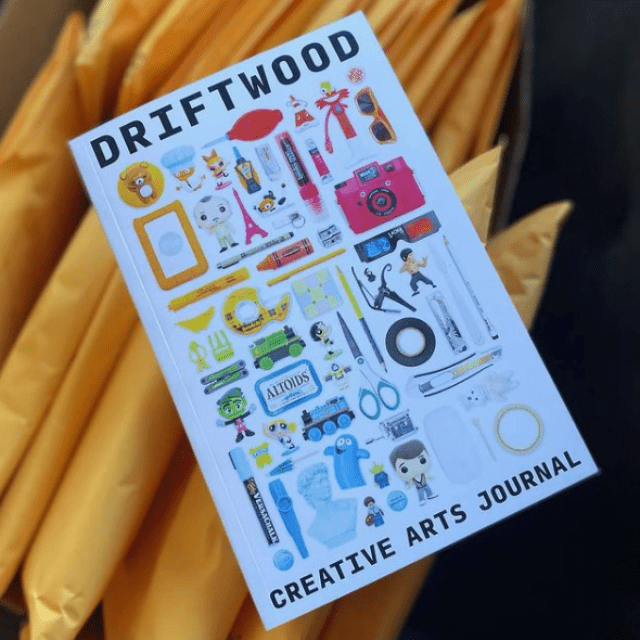 Do you long to see your writing, art, or design printed and published? PLNU boasts several distinct student publications to which you can submit your work for publication. Expand your portfolio and create a conversation on campus with the message your work conveys.
What are the PLNU campus publications?
The Point
The Point, PLNU's campus newspaper and website, is a student-run publication that keeps students, faculty, and staff up-to-date on campus happenings, from the latest on-campus events to the most compelling student stories. It provides a hands-on opportunity for students to inform the campus community. The paper has won several awards from the San Diego Society of Professional Journalists, the San Diego Press Club, the Evangelical Press Association, and the Associated Collegiate Press.
Follow us on Instagram- @thepointweekly 
Follow us on Twitter- @thepointweekly
For more information about The Point, contact Dean Nelson.
Driftwood
Driftwood is a compilation of the creative arts at Point Loma Nazarene University. Each fall semester, PLNU community members submit their best fiction, nonfiction, poetry, art, photography, music, and film for a rigorous review process by the journal's staff and final judging by outside experts in each genre host events to celebrate and promote the new issue. In the spring, the staff sell copies of the print journal and host an awards party. This student-run journal is edited, designed, curated, promoted, and sold by students especially for the entire PLNU community: students, alumni, faculty, staff, administrators, family members, San Diego neighbors, and—if you're reading this—you!
Purchase a copy of Driftwood here.
Follow us on Instagram- @driftwoodplnu     
For more information about Driftwood, contact Katie Manning
The Mariner
The Mariner, PLNU's annual yearbook, is published and available to purchase every spring. From clubs to events, the student life at PLNU is documented and preserved every year by a student staff. 
Purchase this year's Mariner or purchase a past yearbook from our online shop. 
Follow us on Instagram- @themarinerplnu   
 Want to purchase a senior ad or have questions about Mariner? Contact Bethany Mavis. 
Loma Beat
Loma Beat is the media convergence of The Point, Point TV, Mariner and Driftwood at PLNU.  
Why should you join this on-campus creative community?
Students who get involved will have the benefits of:
Getting your work published
Expanding your portfolio
Communicating a message with your peers
Building relationships with your fellow artists and designers
Kicking back at historical movie nights
Attending discussion dinners where you can present your research and broaden your knowledge of history