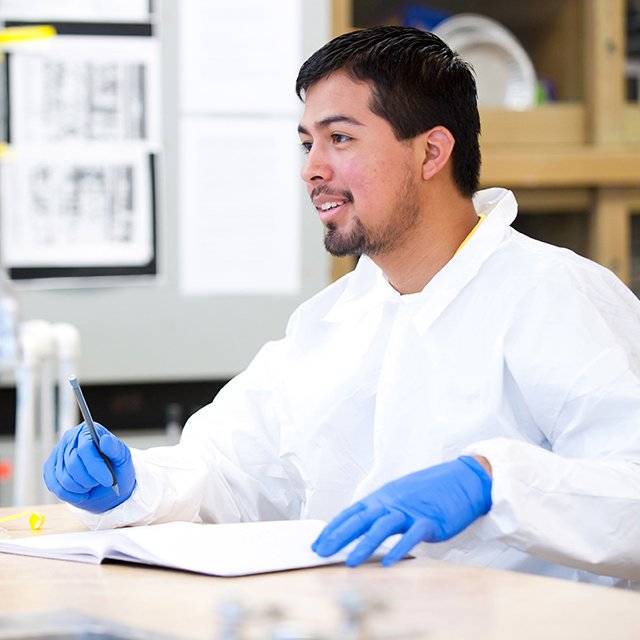 Since 2004, more than 90% of PLNU students who have applied to health professions schools have been admitted. 
PLNU's robust pre-health program will prepare and equip you for health professions schools in medicine, dentistry, optometry, pharmacy, public health, and veterinary medicine.
Our pre-health program includes many resources for your success, such as:
Speaker series throughout the academic year
One-on-one advising meetings with the pre-health advisor
Completing pre-health course requirements necessary for health professions school
First- and second-round mock interviews
References for volunteer/shadowing/research/internship opportunities
Suggested reading
Review of health professions school application materials
Committee letter of evaluation
Point Loma Pre-Health Student Association
Serving Through Healing: An Introduction to Health Professions course
By offering rigorous courses alongside individualized support and guidance in the form of volunteer and shadowing experiences, pre-health advising and mentorship, laboratory courses, and more, you can be confident and prepared moving on to health professions schools.
Like most colleges and universities, PLNU does not have a major that is called the pre-medical, pre-dental, pre-occupational therapy, pre-optometry, pre-pharmacy, pre-public health, pre-physician assistant, or pre-veterinary. Students choose to major in a specific discipline while completing the course requirements for the health professions schools they plan to attend. Most pre-health students at PLNU major in either biology or chemistry, or both (biology-chemistry joint major).
Current PLNU students interested in being added to the pre-health list can contact our Pre-Health Advisor, Dr. Sara Choung, at sarachoung@pointloma.edu.
Stay connected to PLNU's pre-health opportunities on Instagram.