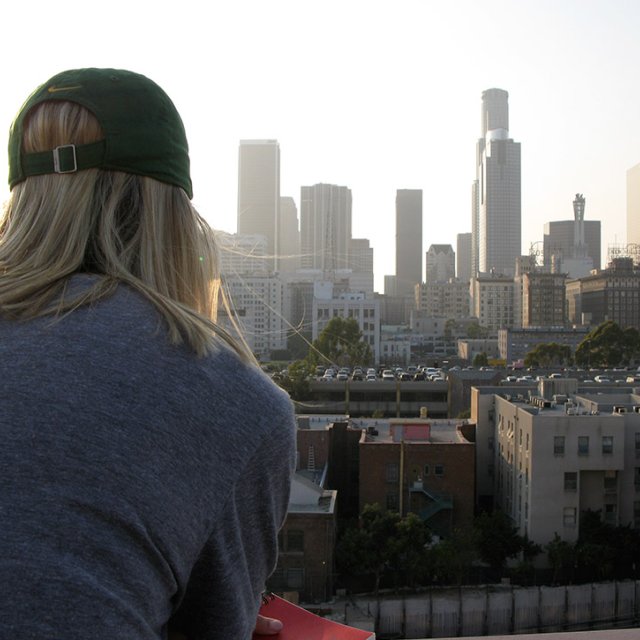 Are you excited by the prospect of visiting places of historic, political, or cultural importance, experiencing the wonder they hold firsthand? If so, you're in the right place! Our students study all around the world. Whether you want to sail the historical routes of early California settlers, witness history in the making at a Presidential Inauguration in Washington, D.C., or spend a semester living in South Africa, the opportunities to travel with the Department of History & Political Science are practically endless.
Why travel?
Travel provides an education that cannot be learned in a classroom. When you travel, every sense is engaged — taking in the sights, smells, and sounds of your surroundings — adding deeper layers of understanding to the facts and stories you study. Your understanding of the violent race-based apartheid policies in South Africa takes on new meaning when you stand in front of the cell where Nelson Mandela was imprisoned. Learning to communicate across cultural and linguistic boundaries at NATO headquarters in Brussels provides insight and resourcefulness that can only come from firsthand experience. Build lifelong relationships, broaden your horizons, learn a new language, and experience a new culture — all through travel!
Is it required?
We believe so strongly in the experiential education gained through travel that studying abroad is a requirement for international studies and political science majors. And, financial concerns won't hinder you — a semester studying abroad is the same cost as studying on our Point Loma campus. Political science majors have the option of studying abroad in Sacramento, Washington, D.C., or any international study abroad program offered by PLNU's Study Abroad Office. International studies majors must study abroad internationally.
Studying abroad is not required for history majors, but a wide variety of travel opportunities — including a study abroad semester — are still available to you if history is your major of choice.
Where can I go?
PLNU is proud to offer a wide variety of opportunities to travel all over the world with the Department of History & Political Science, including faculty-led trips, class trips, and study abroad programs.
Faculty-led Trips
As the name implies, faculty-led trips are travel opportunities that are organized, taught, and led by members of our very own faculty. These programs offer students the opportunity to study in new and exciting areas of the globe with the benefit of onsite faculty with years of international experience. Because these academic programs typically consist of 8 – 20 students, they additionally benefit from a Christian community while abroad and deeper relationships through shared experiences when they return home.
These programs are offered during the fall semester and summer session and vary in length. They can be as long as a semester, as is the case for Dr. Lindsey Lupo's justice and reconciliation program in South Africa, or as short as a week, as is the case for Dr. Rick Kennedy's history program in Greece.
Department and Class Trips
Department trips are department-wide trips that offer students the opportunity to travel as a group, with other students and faculty. Class trips are travel opportunities that are included in the curriculum of particular courses to enrich the learning experience and increase awareness of the history that surrounds us on a daily basis. A few of these include:
California History Sailing Trip
The classroom for most of this course is a modern sailing yacht. The course is designed to emphasize the fact that before railroad development in the 1870s, California's history was mostly maritime focused. This course strives to enhance students' attentiveness to surroundings and ability to see layers of history at particular sites. On walking tours, this will include studying human history in geography, architecture, and town planning. On the water, students will gain a deeper understanding of the wind, currents, and tides that, in the past, had much influence on human hopes, plans, and accomplishments. Check out these videos of past California History Sailing trips.
Washington, D.C., Presidential Inauguration
This opportunity to experience history in the making only comes around once every four years. Students who take advantage of this occasion will travel to our nation's capital in January following the election year to attend the Presidential Inauguration, experiencing the swearing in of our newest president firsthand. You will also get to explore this fun and vibrant city, steeped in the history of our nation.
Study Abroad
Over the past 15 years, PLNU students have studied abroad in more than 50 countries and on every continent (including Antarctica!). We are devoted to preparing students to become culturally competent global citizens through an acquisition of foreign languages; international understanding; awareness of other cultures and peoples; and recognition of multilingual, multicultural, and ethnic influences at home and abroad. You will grow academically and personally, while being encouraged along your faith journey in a community where you can contribute and make a real difference.
The Study Abroad Office is committed to supporting students in all overseas studies and related academic activities and will assist you in finding a program that excites you in your field of study and region of interest.
For more information, contact studyabroad@pointloma.edu.