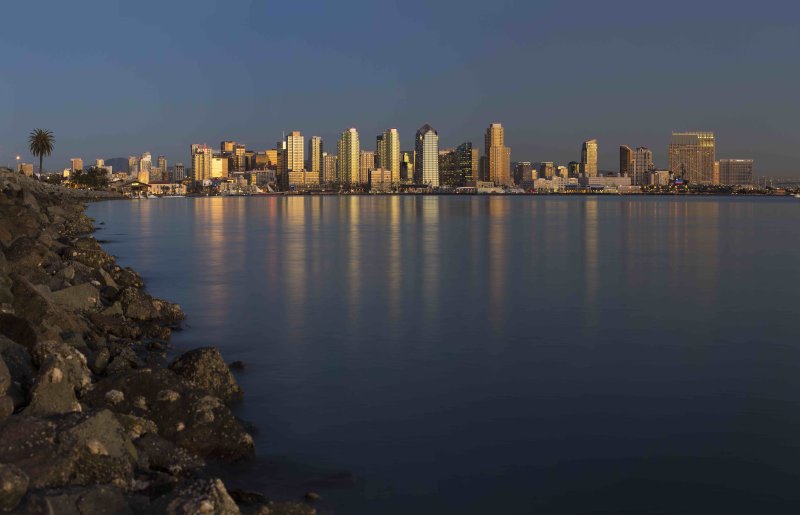 San Diego is a city filled with diverse career opportunities. Whether you're seeking work on the cutting edge of biotechnology or the pride of hand-crafted or artisanal skilled labor, San Diego has organizations of every shape and size within a wide spectrum of industries. In addition to conventional small and large business models, San Diego County has a unique multitude of mid-sized companies, each with their own compelling visions and unique corporate hierarchies.
If you're looking to earn your degree in business or find promising new opportunities, here are six things to consider about San Diego's exceptional market of mid-sized companies.
What is a mid-sized business?
Mid-sized businesses occupy a gray area among small and large businesses to describe. While there isn't an established legal definition of mid-sized businesses, these usually hold between 100 and 1,500 employees. They fall below the size of major corporations that may be considered "large-sized" businesses but have the personnel and stability to distinguish themselves from organizations with fewer than 100 people.
This is because the U.S. Small Business Administration's (USSBA) definition of small businesses varies so widely based on employment, industry, and revenue. In some industries, businesses can earn over $40 million while still being considered small businesses and can sometimes consist of more than 1,500 employees. Mid-sized businesses represent the sturdy, small, and successful organizations that fall between tiny startups and big corporations.
What are the benefits of working in a mid-sized business?
Frank Marshall, Ph.D., associate dean of PLNU's Fermanian School of Business, explained that mid-sized companies give employees more of an influence in a company's direction. Marshall gave an example of one PLNU alum who worked for a mid-sized business and was able to meet with the owner, ask questions about the company, and present a plan for growth.
"This student met with the owner and offered his suggestions on where he could see growth," Marshall said. "The owner agreed and that alum got a raise."
Jamie McIlwaine, Ph.D., vice dean of the Fermanian School of Business, observed that mid-sized companies present an opportunity to be in a company with a more flexible structure. Many of these companies emphasize employee recognition and satisfaction, valuing everyone's contributions regardless of seniority.
Many mid-sized companies present an opportunity to work within a more flexible structure. Many of these companies also emphasize employee recognition and satisfaction, valuing everyone's contributions regardless of seniority.
McIlwaine has also often seen mid-sized companies placing a larger priority on sustainability, ethical production, and giving back to the community. Organic and fair-trade materials are frequent standards of production in mid-sized businesses that could distinguish them from their large-scale competitors.
One example McIlwaine gave was Taylor Guitars, the El Cajon-based guitar manufacturer and tentpole of American-created instruments. Since creating the company in 1974, co-founders Bob Taylor and Kurt Listug have emphasized ethical business practices while maintaining a prestigious quality. After seeing how much striated ebony wood was wasted in Cameroon due to the typical "perfect" standards of guitar manufacturing, Taylor created the Ebony Project in 2011 to minimize waste, promote re-planting, and reimagine what the perfect ebony wood — and the perfect guitar —looks like.
In 2021, Taylor Guitars' co-founders transferred complete ownership of the company to their 1,200 employees, allowing them to control the future of the company. Despite having gained international acclaim, Taylor Guitars has continually emphasized quality and sustainability over financial or personnel growth. PLNU often partners with Taylor Guitars to help MBA students experience the manufacturing process and workplace environment through private tours of their facilities.
How is San Diego Unique?
According to a 2018 report from the San Diego Regional Economic Development Corporation (EDC), small businesses make up 98% of all firms in San Diego and employ 59% of the workforce. A majority of these businesses employ fewer than five people, but employees working in mid-sized companies make up 33% of working San Diegans.
Marshall explained the lack of large businesses and a foundational biotechnology economic sector create a stable economic atmosphere in San Diego that invites smaller firms to set up shop. These businesses have opportunities to grow, fulfill needs, and find their identity.
"What attracts other companies is this biotech economic cluster, which is how San Diego started," Marshall explained. "There are a lot of people here with small businesses that exploit niches and create value."
McIlwaine believes San Diego's culture of tight-knit communities is reflected in workplaces just as much as its diverse social circles. This can create familial, purpose-driven businesses where employees feel that their work makes a positive impact.
"I think San Diego maintains this 'small town' feeling of community while being a very large city," she said. "I think the same can be said with these businesses."

"I think San Diego maintains this 'small town' feeling of community while being a very large city. I think the same can be said with these businesses." – Jamie McIlwaine, Ph.D.
What are the best industries to work for in San Diego?
The San Diego Union-Tribune presents a yearly report of the best companies to work for in San Diego County, dividing the list into large, small, and mid-sized business groups. The survey included questions about company values, innovation, employee work/life balance, pay and benefits, and more.
The list of best mid-sized businesses to work for featured industries like financial services, technology, home healthcare/disability care services, consumer goods, and consulting. The top workplaces were the Corinthian Title Company, Click-Up, and Dr. Bronner's body care products.
Similarly, the best small business workplaces list included industries like engineering, technology, marketing, finance, hotels and hospitality, home improvement services, and real estate. This list featured The Guild Hotel, Harris & Associates civil engineering, Kidder Matthews real estate, and more.
There are plenty of opportunities available in these well-reviewed workplace sectors as well. Research from San Diego's EDC ranked San Diego third in the U.S. for jobs in biotechnology and ninth in the U.S. for jobs in technology. In their 2020 census, San Diego County's Department of Finance listed professional and business services as the top employment type, with educational and health services ranked fourth and leisure and hospitality ranking fifth.
How can I find the right mid-sized company in San Diego?
Frank Marshall discussed how sometimes getting any job with the right company might be better than finding the perfect position or pay. That could look like accepting a job with less seniority or holding off on settling for the first job offered to you.
"I advise students to go get a job in a business, learn about the company and culture, and work your way up," Marshall said. "Find a company that's innovative, that's found a good groove — one you can see yourself meshing with."
Choosing a job that can last years — or decades — can be an intimidating prospect. It's important to find out as much as possible about a business before accepting a job offer.
"As you're going out and interviewing with a company, interview them as well," Marshall recommended. "Your job is to find a company that you can fit in with. You want a company that has similar core values you feel has the energy you're looking for."
Since the mid-sized market is so driven by personal connections, networking is very important. Attending job fairs, taking company tours, or community events like the annual San Diego Small Business Expo can help you build connections and find potential collaborators.
"Every time you meet somebody is an opportunity to sell yourself," Marshall said. "And it's an opportunity to ask if they're the type of person you want to work for."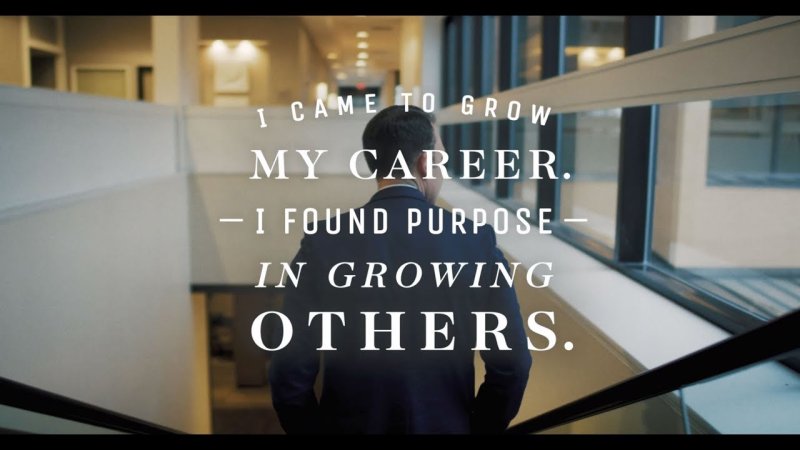 Should I choose a business degree?
Earning a degree in business can open up invaluable opportunities to find new jobs, change careers, or qualify for advancement. PLNU offers a variety of business administration programs that prepare you to become an exceptional, innovative professional — especially within a tightly-knit mid-sized business. In addition to crucial concepts like marketing management, leadership communication, and applied research methods, PLNU offers forward-thinking courses such as corporate responsibility, leading with purpose, and managing in a changing environment. You'll learn the basics of success in today's market while receiving industry-sensitive training to create a fulfilling, purpose-driven career.
Both the BBA and MBA programs at PLNU are designed with busy adults in mind, so you can choose the format that best fits your schedule. The BBA bachelor's degree program is offered as a hybrid online/in-person format with evening courses at Cuyamaca College, MiraCosta College, and Southwestern College. There's also a 100% online option with six start dates year-round.
PLNU also offers an MBA program at its Mission Valley Regional Center campus. This program is offered in Daytime and Evening formats at competitively priced tuition rates. This program is built around mastering your knowledge of successful businesses while expanding your career opportunities — in fact, 75% of MBA graduates advance in employment upon graduation.
Find your perfect business degree program today.