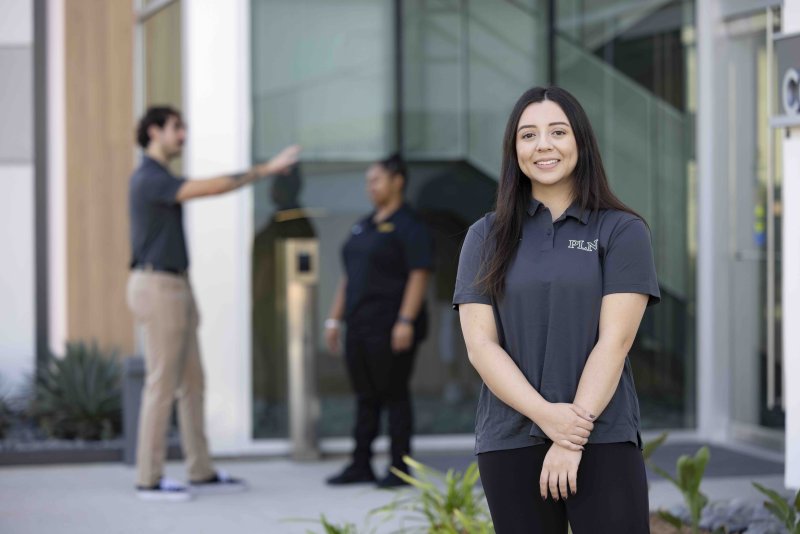 An occupational therapist or OT helps patients and individuals under their care gain more mobility and access to movement over the course of treatment focusing on overall wellness and holistic healthcare.
An OT's work focuses on understanding a patient's needs and, often with a team of other healthcare professionals, finding ways to meet those needs. The term occupation refers to the tasks or "occupations" that the individual engages in on a regular basis or would like to engage in on a regular basis.
For instance, an OT might be assigned to a child with disabilities to help them fully participate in school, activities, or home life. The OT's job is to observe, intervene, and evaluate their patient to find the best exercises and activities to help them meet their goals.
Where do occupational therapists work?
Occupational therapists work in hospitals, schools, physical therapy offices, retirement homes, and many other spaces where individuals desire help maintaining their occupations. As an occupational therapist you might work with an individual with disabilities who needs help creating a routine to work well in their current work environment. You may be asked to work with a child in their home creating a plan that addresses wellness skills, gross and fine motor skills, as well as age-appropriate play activities.
What do you learn at occupational therapy school?
There are a variety of levels to occupational therapy school. Most OTs earn an undergraduate degree in a related healthcare field before pursuing a master's degree specific to occupational therapy. Some universities offer specialized pre-OT undergraduate programs but most occupational therapists start with an undergraduate degree in psychology. You can also earn an undergraduate degree in kinesiology, education, business, or biology. Secondary degrees for OTs include Master of Science in Occupational Therapy (MSOT) or Master of Arts in Occupational Therapy (MAOT).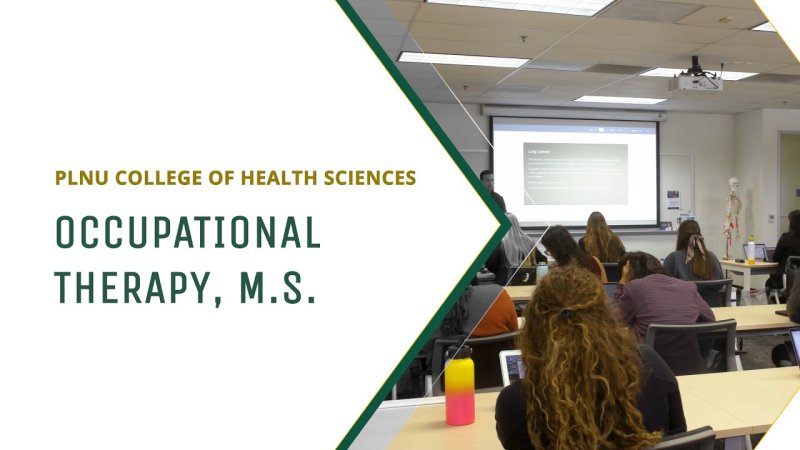 It's important to earn a secondary degree that adequately prepares you to take the certification exams with the National Board for Certification in Occupational Therapy (NBCOT) so a specialized secondary degree is necessary.
In occupational therapy school you'll learn about the deep connection between occupational therapy and mental health and wellness. You can also expect classes in anatomy, movement, and kinesiology. Certain programs, like PLNU's Master of Science in Occupational Therapy require graduate students to take prerequisite classes in kinesiology and physiology before applying to the program. Because this profession focuses on providing a holistic plan for individuals, you'll need robust knowledge of the human body and how certain exercises and physical activity impact it.
__________
Advance your career and purpose.
Start a graduate degree at PLNU.
__________
How long is occupational therapy school?
If you've already earned a bachelor's degree and taken any prerequisites required by the university you plan to attend, then OT school usually takes around two to three years to complete. Be sure to pay special attention to the exact requirements your chosen OT program states in its application before applying. Along with a fairly rigorous GPA requirement, some programs also require you to meet observation hours and have current certifications in American Heart Association (AHA) First Aid and Basic Life Saving (BLS). Each program is different so be sure to contact a program counselor to find out what exactly you need to apply.
What GPA do I need to get into occupational therapy school?

Occupational therapy schools vary in their GPA requirement but most require a 3.0. Some schools also require the applicant to have maintained this GPA for multiple semesters before applying.
Is OT school hard?
As an OT you'll work closely with other professionals often in healthcare settings where a variety of skills will be necessary to do your job. OT school is designed to prepare you to do that job well. 
The class difficulty ranges from more intense subjects like anatomy, physiology, and neuroscience that usually involve lab work to creativity and activity analysis classes that are more observation based.
How do you become a certified occupational therapist?
Generally, to become an occupational therapist you need four years of undergraduate courses maintaining a 3.0 GPA or higher in the last two years of your degree. During your undergraduate degree you'll also need to participate in observational hours, earning enough to apply to OT graduate programs later. If you've earned your undergraduate degree in an unrelated subject area you may need to take some courses in anatomy, physiology, or another related science before you can apply to OT school. After your undergraduate degree you'll need to apply to occupational therapy school, usually a master of science program at an accredited university, which can take two to three years to complete. 
Once your schooling is complete you'll need to pass the National Board of Certification of Occupational Therapy (NBCOT) exam. After you pass this exam you'll be licensed to practice in the United States. From there you'll review your specific state's licensing requirements and make sure you meet those as well.
Occupational Therapy schools in California
There are many, many choices when it comes to occupational therapy schools and programs in California. You can find occupational therapy programs at the undergraduate level as well as the graduate and post-professional doctoral level. The most common level of OT program is a Master of Science in Occupational Therapy.
Look for programs like PLNU's Master of Science in Occupational Therapy that offer challenging and relevant coursework among peers in the healthcare industry. Programs like these take place in person and over the course of two to three years and involve classes that will prepare you to take the certification exams with NBCOT.