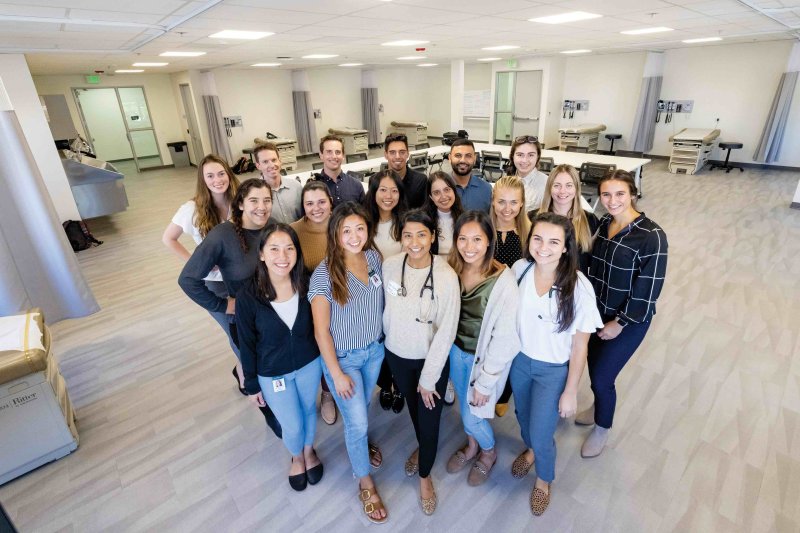 When Dana Sayre-Stanhope, Ed.D., PA-C Emeritus, started her pursuit for education reform in postgraduate physician assistant (PA) programs, she knew she would have to be creative in addressing and reworking the issues she saw in pre-existing curriculum, but, little did she know, she would also take on a looming healthcare crisis faced by much of the country — one that is highly dependent on the success and graduation of physician assistants.
The United States has been facing a shortage of primary care providers for over a decade. According to research from BioMed Central Journal, by 2025, there will be a shortage of 72,472 physicians, and by 2030, there will be a shortage of 139,160 physicians.
Although the shortage may seem like a broad national issue, as Sayre- Stanhope said, it rings closer to home than expected. According to Cal Matters, the federal government's Council on Graduate Medical Education recommends 60 to 80 primary care doctors per 100,000 people; however, in California, the number is down to just 50.
To make matters even more complicated, the solution to doctor shortages, unfortunately, is not just hiring more doctors. This shortage must be addressed prior to more medical school graduates entering the field. Fortunately, physicians are not the only healthcare providers who can provide quality primary care services to patients.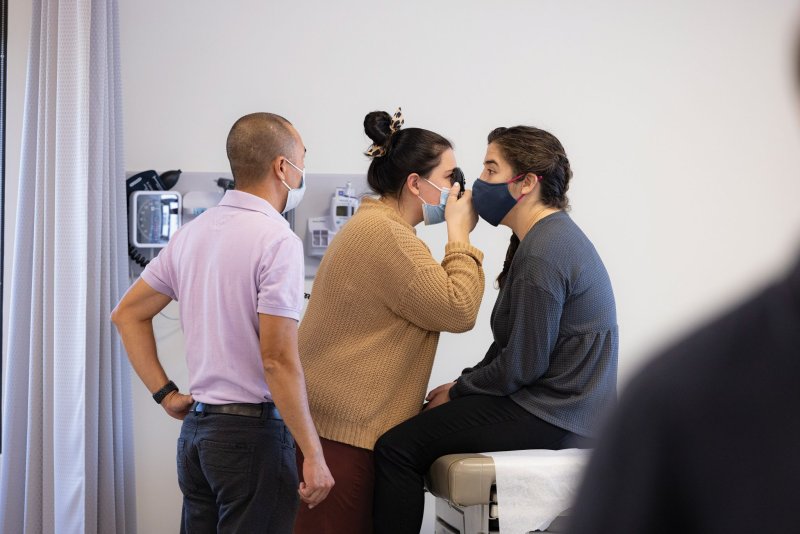 The PLNU fall semester marks the debut of a new postgraduate PA program that may be a step in the direction towards assuaging the pressures on the healthcare system. PAs play a significant role not only in diagnosing and treating health issues that patients face but also in supporting them through the entire process. Especially helpful for the current situation is that physician assistants complete training after only two years while medical school takes more than four.
"The reason that PAs are attractive health providers is that the model of education mirrors the curriculum in medical school," said Sayre-Stanhope. "It's shorter and less expensive both for the community to train the PA and for the PA student. The graduate has less debt burden when they graduate and there's less financial burden on the location and the community in which they serve. As graduates, they will work interdependently with a physician, which expands the number of patients they can see."
In the past, PLNU has overcome the limits on its physical space in Sunset Cliffs by expanding to additional sites, and that is the case again when it comes to the location of the new PA program. This fall, PLNU dedicated its new Balboa Regional Center located in Kearny Mesa. The building was previously a proprietary educational center, and it was primed for them to revamp it for PLNU's graduate health sciences programs, including the PA.
The recommendation is 60 to 80 primary care doctors per 100,000 people; however, in California, the number is down to just 50.
For the past couple of years, Jeff Sullivan, Ph.D., College of Health Sciences Dean, and Sayre-Stanhope, along with the rest of the PA faculty, have gone through the process to get the accredited program up and running as a new addition to PLNU.
After getting through a business plan and marketing analysis, they had to gain the approval of multiple committees, in particular, a Strategic Enrollment Planning (SEP) committee, the administrative Cabinet at PLNU, a regional WASC accreditation, and a discipline-specific accrediting body (i.e. ARC-PA).
Upon completion, interest and demand for the program were immediate. With a 1.7% acceptance rate, the PA program received approximately 2,500 applications for 30 spots this fall semester.
Tatyanna Newman is one of the 30 students who was admitted this year. Newman had to make the tough decision of whether she should go the doctor or PA route. She wanted to return to San Diego (her hometown) and discovered PLNU is the only school that has a PA program in the area.
"I've been in love with medicine my entire life really," said Newman. "I have some personal history. I am a cardiac patient. It gave me comfort knowing what was wrong with my body, and this is how I pulled myself out of it and just fell in love with medicine. I was thinking of going the doctor route, and then I was treated by a PA."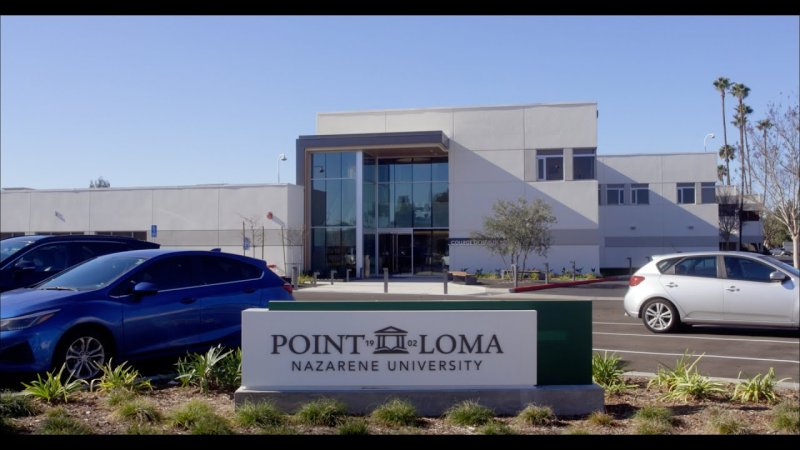 Newman said her experience with the PA was formative as she learned more about the field. As a result, after her graduation from the University of Utah, she looked into applying to PA programs.
Newman asked herself, "What program lines up with me and my values and is going to teach me and train me into the provider I want to be for my patients?"
She wanted to return to San Diego (her hometown) and discovered PLNU is the only school that has a PA program in the area.
"This is my home," said Newman. "This is where I want to stay. This is where my support system is. That was a really big pull. Specifically, [I chose] PLNU because I am a religious person. That pull towards service and God was really huge for me."
Newman explained part of the curriculum is service. One month out of both the didactic year and clinical year will be spent focused on service — being out in the community, helping them with health accessibility, etc.
According to Sayre-Stanhope, the combination of PLNU's mission to address the primary care shortage and underserved communities, as well as San Diego's cultural and societal conditions created the optimal location to make the program successful.
"We have a very clear mission to underserved and underrepresented populations," she said. "And, because we live in an area with a wide variety of languages and cultures, along with large numbers of homeless, refugees, and minority populations who need our care, we are able to place our students with such patients over the course of their time with us. The mission and values of service in the university are expressed in the service mission of the program and part of what we've done is to create an environment in which service is an integral part of the curriculum."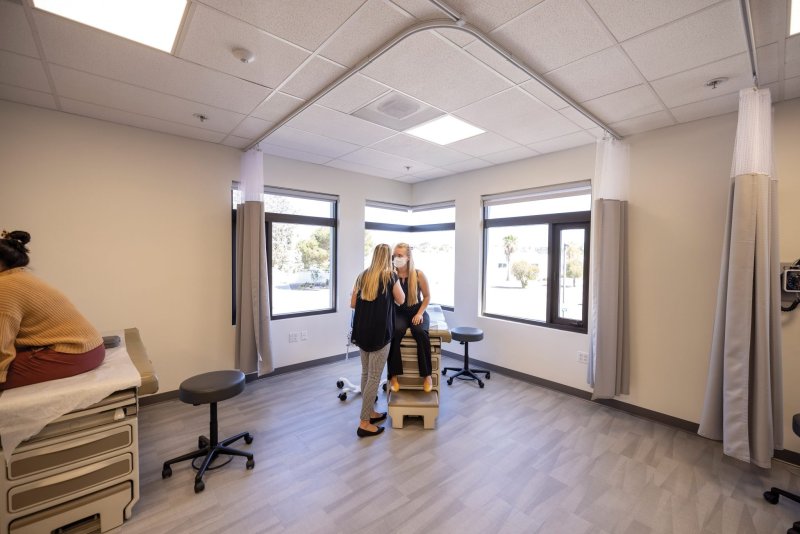 PLNU's mission statement reads: "Point Loma Nazarene University exists to provide higher education in a vital Christian community where minds are engaged and challenged, character is modeled and formed, and service is an expression of faith. Being of Wesleyan heritage, we strive to be a learning community where truth is pursued, grace is foundational, and holiness is a way of life."
The PA program deeply embraces the idea that "service is an expression of faith." In fact, Sayre-Stanhope noted that PLNU looked at applicants' commitment to service as well as their academic preparation when making admissions decisions. Sullivan notes that they sought to enroll "mission-centered students who have a faith that inspires them to go out and serve the world."
Within PLNU, there are already opportunities for students who are on the pre-health track to segue into this program.
"We're really excited that the graduate PA program leaves significant openings for PLNU undergraduates, and we have explicitly set out to do this through an academic pathway," said Sullivan. "We have a PA Scholars Program, which, if students meet specific criteria, will guarantee admission for PLNU undergraduates into the program. This is going to help PLNU undergraduates know that they have a dedicated pathway to becoming a PA if they meet the requirements."
As far as how the PA program will prepare students for the in-field endeavors and experiences, the curriculum built by Sayre-Stanhope revolves around redefining the patient-care relationship.
"Dr. Stanhope has built a curriculum that's placing the patient's needs and the patient's symptoms at the center, and not the diagnosis," said Sullivan."And hopefully it will transform the educational model, and it starts with her, here."
"What we've done is create an environment in which service is an integral part of the curriculum."
Sayre-Stanhope learned from previous experiences in creating PA curriculum that education drastically determines the quality of care future PAs can provide for their patients.
"When I was in Northern California developing a curriculum, it occurred to me that we were teaching medical education wrong," she said. "We were teaching 'what are the components that make this diagnosis?' That's not how patients present but with a description of what is wrong or how they feel. We must learn to use that information to increase our understanding of the patient and the problem. The relationship between the patient and the provider is key to ensuring that all relevant information is obtained, communicated, and understood."
Newman said these changes to the curriculum are why she has already gotten so much out of the program.
"The world is changing every single day, and I just want to be able to show up for my patients in the best way that I possibly can," said Newman. "Letting them trust me and letting them know they can be like 'hey this is what I'm having.' That's definitely what I see in this program. They're going to do the textbook they have to do, but they're also going to teach you how to treat the person. That's something that I already like about this program."
Although a PA is not a physician and will not be able to directly reduce the doctor shortage, PAs can alleviate the pressures put upon the healthcare system in San Diego and support their patients, in the hopes that access to quality care will increase.
"The need is already here," said Sayre- Stanhope. "Even with wonderful systems like Scripps and UCSD, the need is not being met and in our rural areas it's particularly poorly served."
However, Sayre-Stanhope has this encouragement: "PAs stay where they're trained. The opportunity to train PAs in San Diego means, hopefully, they'll stay in San Diego and meet the needs here."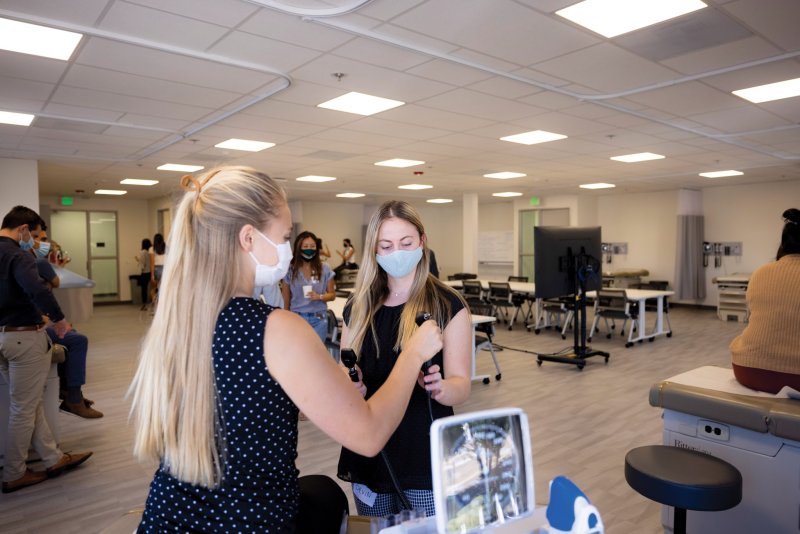 Learn more about PLNU's Physican Assistant program or explore our other health care graduate degrees in Nursing, Kinesiology, Clinical Counseling, Occupational Therapy, and Integrative Wellness. You can also connect with a counselor or apply now if you are ready to take the next step!