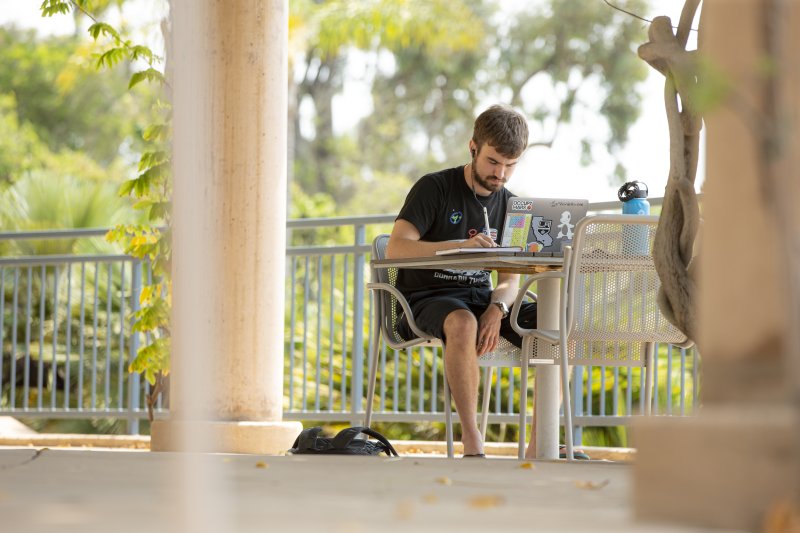 Writer's block can be one of the most agonizing experiences for a writer. After a streak of productivity and ideas, you suddenly hit a wall unable to write anything. You lack inspiration and are struggling to figure out what direction to take with your writing. All writers struggle in one way or another with writer's block, so rest assured that you're not alone. 
Whether you are a journalist, a novelist, a non-fiction writer, a copywriter, or a graduate writing student, writer's block is something that you've probably experienced at some point in your career. Needless to say, it can be stressful, costly, and even discouraging.The good news is there are things you can do to help overcome it. Defeating writer's block can vary depending on the person.
Nonetheless, we offer you 10 cures for writer's block that you can apply to your routine today. We're confident one or two of these will help you overcome writer's block and get your creative juices flowing. But first, let's look into what writer's block is and what causes it. 
What is writer's block?
According to MasterClass, writer's block is a "phenomenon experienced by writers that is best described as an overwhelming feeling of being stuck in the writing process without the ability to move forward and write anything new."
Writing is about giving the reader the sense they're experiencing something fresh, engaging, and compelling.  It can be difficult to tell stories if you feel like you've run out of ideas.
It certainly can be frustrating, but it's a phenomenon that is very common among writers and has even been studied by researchers. 
What are the causes of writer's block?
In the late 70s and early 80s, researchers at Yale University conducted a survey of writers who've experienced writer's block that provided new insights into the phenomenon. Researchers were able to categorize the underlying causes for writer's block into four categories:
ANXIETY AND STRESS
Writers in this category reported feelings of anxiety and stress while writing. In essence, they lacked confidence in their abilities and felt like they were not good enough. 
ANGER AND IRRITATION
This group of writers reported feeling that their previous work was not properly acknowledged or recognized. Such feelings led them to associate feelings of anger and irritation with the process of writing. 
APATHY
These writers reported feeling some disdain and apathy towards the rules of writing, feeling imprisoned by them. As a result, they found it hard to jumpstart their creativity. 
PROBLEMS WITH OTHERS
These writers reported comparing their work with others', leading them to become disappointed in their own writing and unable to move forward with new material.
How to Cure Writer's Block
1. Write every day — even if you don't feel like it
It might seem counterintuitive to force yourself to write, but getting into the habit of writing can help new ideas come to the surface.
Try free writing for five to 10 minutes per day. Set a timer and write whatever comes to mind whether it makes sense or not. You keep writing without thinking about grammar or whether the ideas flow together. The goal is to simply put ideas down.
2. Figure out the "when and where" that makes you the most creative
Is your mind the sharpest in the first few hours of the day? Or are you more of a night owl and thrive creatively at night? Figure out which one and be sure to adjust your writing times to best fit your creative needs. 
When it comes to a location, do you write better in different locations like a coffee shop or at the beach? Or are you most comfortable in a quiet, isolated setting like your bedroom or a library? Recognize your preferences and make sure your space is optimal for creativity. 
It's also important to get rid of distractions. Try turning off WiFi, leaving your phone in the next room, or asking roommates and family members for some quiet time.
3. Every once in a while, forget the rules. 
Writing rules can often be constraining for some. If that's you, it's okay to do away with rules from time to time. 
For example:
Try writing without thinking too much about grammar. 
Write the ending of your novel first. 
Write the last word in your poem. 
Start with the middle section of your memoir or essay. 
Approaching things outside of the box can help unlock new ideas, so don't be afraid to do so. 
4. Take regular breaks
While writing, be sure to take regular breaks. If you feel yourself getting stuck, take a five-minute coffee break. Or perhaps take the afternoon off and go for a drive. Maybe even take a day off and return the next day. 
It's important to give yourself time to unwind and get your mind off of writing for a bit so you can approach the task with a fresh perspective. 
5. Set clear deadlines
When working on a big project or assignment, thinking of how much work you have to do can often be daunting. That's why setting clear goals and deadlines for each phase of your project is a great way to make things less overwhelming. 
Perhaps your goal is to write 1,000 words a day. Or maybe you'd like to have a rough draft of a chapter completed by the end of each week. Set a deadline for when research for an essay is to be done. Determine when you should finish the first section of your poem. 
Having clear goals can help you remain focused and diminish the anxiety that may be feeding your writer's block.
______
Who are you called to be?
Pursue your purpose at PLNU.
______
6. Make the brainstorming process more sensory 
Another way to fight writer's block is to make the brainstorming process more engaging and fun. Rather than simply sitting in front of a blank page or doing regular Google research, try:  
Use Pinterest to create a mood board of ideas, or try some physical scrapbooking
Use Post-it notes of different colors to organize your ideas and thoughts 
Organize your ideas using a whiteboard and color code each idea
Create a playlist with songs that represent the mood for a piece
Using varied methods for brainstorming that go beyond simple research can help spark some of that creativity inside of you. 
7. Do lots of reading!
It's safe to say that most writers got into writing through reading. So go back to where you started and do lots of reading!
If you're a novelist, be sure to read the best and most recent books in your genre. 
If you're a journalist, set aside time to read some news articles or compelling features.
If you're a poet, read up on your favorite poetry from time to time. 
If you're a copywriter, take some time to study some ads or social media copy.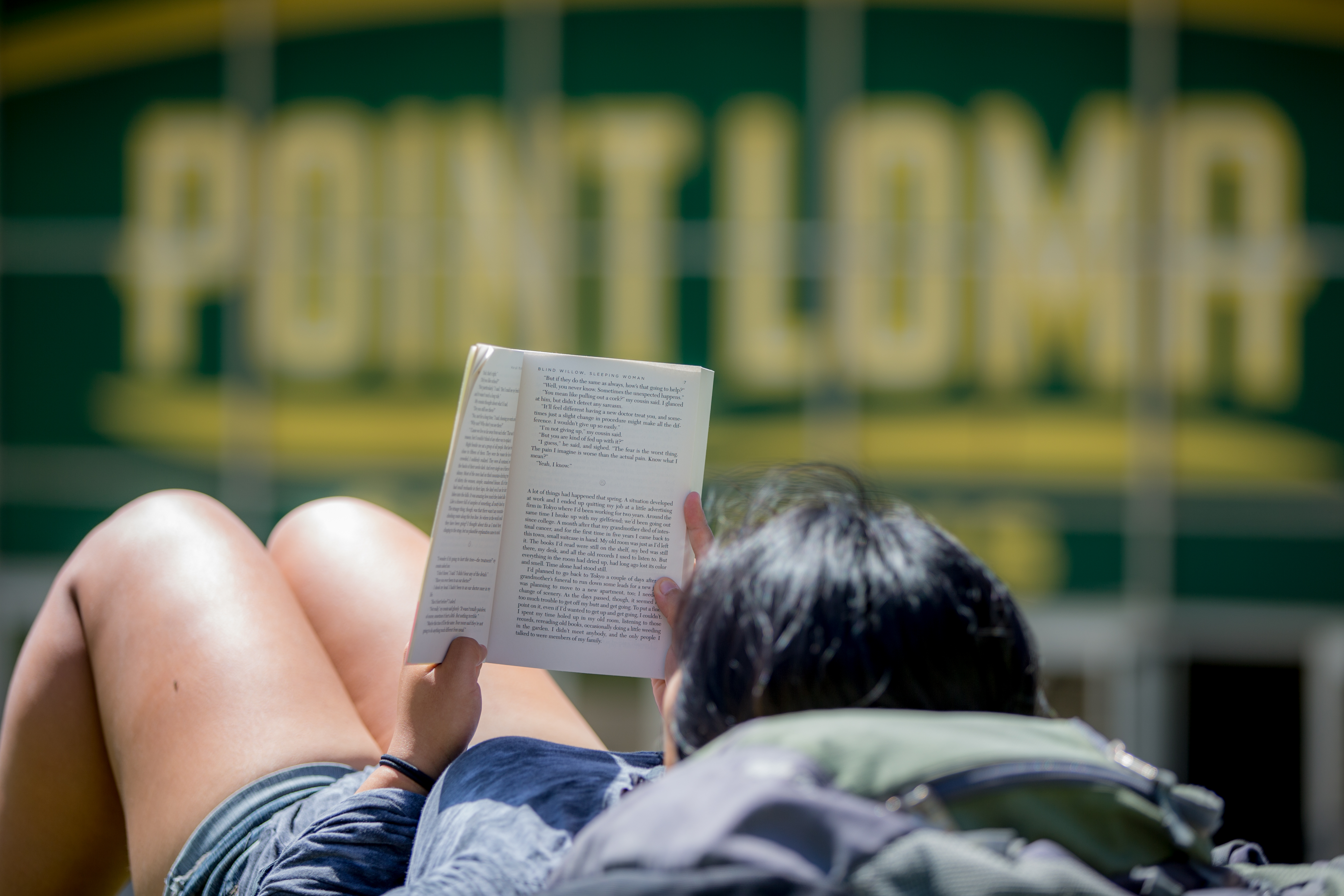 Whatever your area is, reading up on what's the latest can be a great source of inspiration. It'll also help you determine what's missing in the market and what you could contribute.
8. Try a different writing method
Switching up your writing methods can often be a fun way to approach the task differently and help get rid of some of those blockages. 
If you are used to writing on a computer, maybe try doing a writing session with pen and paper. If you have access to a typewriter, challenge yourself to write with one to give yourself a different kind of feel and experience. 
If you are still struggling, try going for a walk and verbalizing what you would want to say into a recorder or voice memo on your phone. The act of going outside and actively speaking out any ideas may lead to a rebirth of creativity. 
9. Avoid comparing yourself to others
No matter how good at writing you are, there will always be someone with sharper skills or more experience. Everyone has their own unique story and experience with writing — is it really fair to compare your level of writing with someone who perhaps has had more experience? 
We each have a unique voice to offer to the world. Rather than comparing yourself to others, vow to get better at what you do and don't be afraid to show that to the world. Through your unique skills and perspective, you will find the right audience of people who will appreciate your writing. 
10. Don't forget to live your life 
When experiencing writer's block sometimes you just have to stop, shut down the laptop, put the pen down, and go experience life. 
Make it a point to do the things you love.
Spend time with your friends. 
Visit your favorite restaurant.
Make travel plans.
Play your favorite sport. 
Practice your favorite hobby. 
Open yourself up to new experiences. By living your life, you will most likely be inspired by everyday moments, meaningful conversations, moments of joy, and moments of sadness. The best writing often comes from lived experiences, so don't forget to live!
Take the next steps in your writing career
One great way to become a better writer is to further your education through a graduate degree.
PLNU offers a Master of Arts in Writing which you can complete in 24 months in a dynamic and vibrant face-to-face environment. 
Whether you have been writing for years professionally and want to improve your craft or you are someone seeking to switch careers, this opportunity may be the right one for you.
The Writing M.A. at PLNU will give you access to training in non-fiction, fiction, poetry, and other forms of writing and will give you the tools you need to elevate your skills in your area of choice.