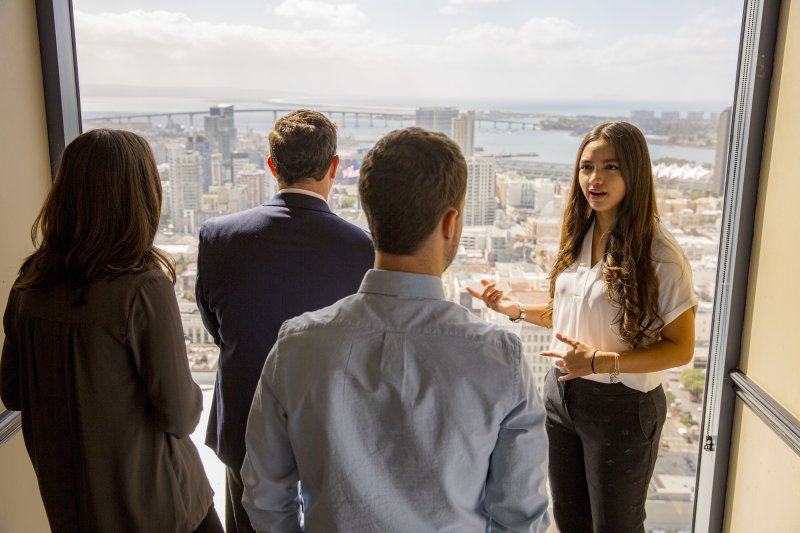 According to U.S. News & World Report, San Diego is the third best place to live in California. Surrounded by expansive beaches and rolling mountains, San Diegans thrive off a relaxing atmosphere and temperable climate, making it hard not to extend a vacation into a home base.
As many are enticed by San Diego's favorable climate and location, its expanding job market is also a major factor. San Diego is the second largest city in the state and home to 3,295,000 people in its metropolitan area. As of August 2022, there are 1,534,200 employed in San Diego County with an unemployment rate of 3.4%.
Major Companies in San Diego
San Diego's four base industries are manufacturing, international trade, tourism, and defense. Larger employers in San Diego include the U.S. military, academic institutions, and healthcare and biotech corporations. San Diego's largest employers include:
The U.S. Navy
Sharp Healthcare
University of California, San Diego
San Diego Unified School District
Qualcomm
Five of the Fastest-Growing Jobs in San Diego
A study by UC San Diego's Center for Research and Evaluation issued a list of the fastest-growing and highest-paying jobs in San Diego. The list included but wasn't limited to:
Medical and health services managers
Software developers or engineers
Logistics
Child, family, and school social workers
Industrial engineers
1. Medical and Health Services Manager
Following the COVID-19 pandemic and the implementation of the Affordable Care Act, the field of healthcare services has expanded immensely. San Diego is known for its flourishing healthcare field, being the home to Sharp HeathCare, Scripps Health, and Kaiser Permanente. California also has the highest employment rate for medical and health services managers in the nation.
Medical and health services managers assist doctors, nurses, and other healthcare providers by navigating the legalities and financial components of healthcare groups and hospitals. They also work within an organization's development goals, infrastructure development, public relations, internal communications, and personnel management. This position has a median salary of $119,730 and is expected to grow 30% within the next decade. To become a medical and health services manager, a bachelor's degree in one of the following is recommended:
Healthcare administration
Public health
Following an undergraduate degree, prospective health and medical services managers are advised to further their education through a master's program and obtaining hands-on experience through jobs or internships. Recommended master's programs include:
Health administration
Public administration
2. Software Developer or Engineer
Technology has a role in almost all aspects of life, further implementing its prominence in the workforce. Software developers and engineers design computer and network systems that provide coding frameworks, update technology-based products in businesses, and help companies meet industry standards. 
Top companies such as Qualcomm, Bing, Dell Technologies, and Intuit have locations in the San Diego area, as well as many developing startups. Additionally, Amazon announced in May 2022 plans to create 2,500 technology and corporate jobs in San Diego, Irvine, and Santa Monica. The average salary for a software engineer in the San Diego area is around $110,000 with an expected field growth of 23%. Below is a list of recommended bachelor's programs to help get into the software engineering field:
Software engineering
Computer and information systems
__________
Advance your career and purpose.
Earn an MBA at PLNU.
__________
3. Logistics Manager
Located on the U.S.-Mexico border and the Pacific Rim, it's clear why San Diego hosts such a large international trade industry. With San Diego's growing population, the presence of logistics managers is increasingly vital for working within supply chain management and overseeing the storage, transportation, and acquisition of a company's products. Logistics managers also work across varying outsourced or other collaborating companies outside their own to maintain communication of product disbursement.
Logistics managers work in house within the logistics departments of certain companies or outside firms that specify logistics. The average salary of a logistics manager in San Diego is around $70,000, with an expected 21% growth in the position. Recommended bachelor's degrees to become a logistics manager include:
Logistics
Supply chain management
It's also highly advised for logistics managers to have a master's degree, especially if they want to claim higher positions or work for larger companies.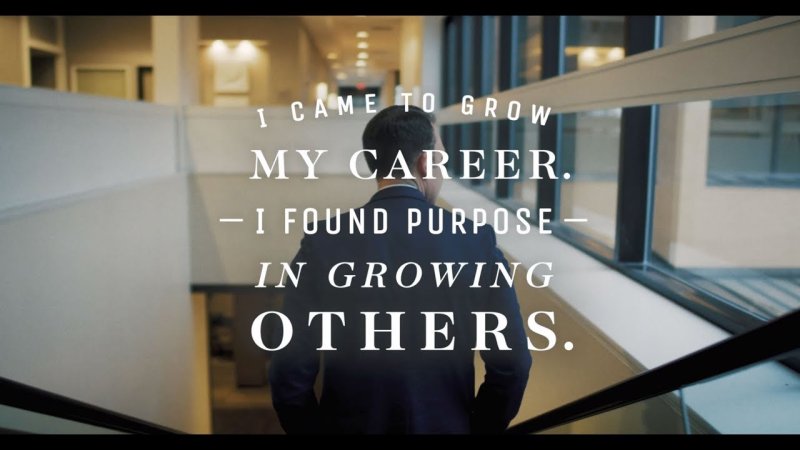 4. Child, Family, or School Social Worker
Following the COVID-19 pandemic and the expected retirements of psychologists and psychiatrists in the behavioral health workforce, the San Diego area will need to double its behavioral health workforce by 2027. With this demand, the field of social work is estimated to grow 19% in the next decade.
The salary of child, family, and school social workers ranges from $59,000 to $74,000. Social workers work in a variety of settings, such as clients' homes, schools, and agencies. Their tasks include connecting clients with necessary resources and services, ensuring the well-being of clients through assessments, and performing administrative tasks such as filing and reporting documentation. To become a child, family, or school social worker, the following bachelor's programs are recommended:
Obtaining a master's degree in social work or clinical counseling is also advised, followed by experience as an associate social worker (ASW). In the state of California, ASWs must pass the California Law and Ethics exam and the Association of Social Work Boards licensing exam.
5. Industrial Engineer
Industrial engineers analyze how data and equipment interact and how they perform. They focus on human management, maximize efficiency in information systems, and consider effective budgeting within companies and engineering consulting firms. Top industrial engineering companies in San Diego include Canoo, Apple, Qualcomm, and Intel Corporation.
The average salary for industrial engineers in San Diego is around $79,000, and the position has an estimated growth of 14%. The following bachelor's degrees are recommended to become an industrial engineer:
Industrial engineering
Operations research
Supply chain management
After completing an undergraduate program, passing the Fundamentals of Engineering exam is recommended. A master's degree in engineering will assist those interested in research and development projects.
Get Your Degree at PLNU
Learn more about the bachelor's and graduate programs that Point Loma Nazarene University offers.