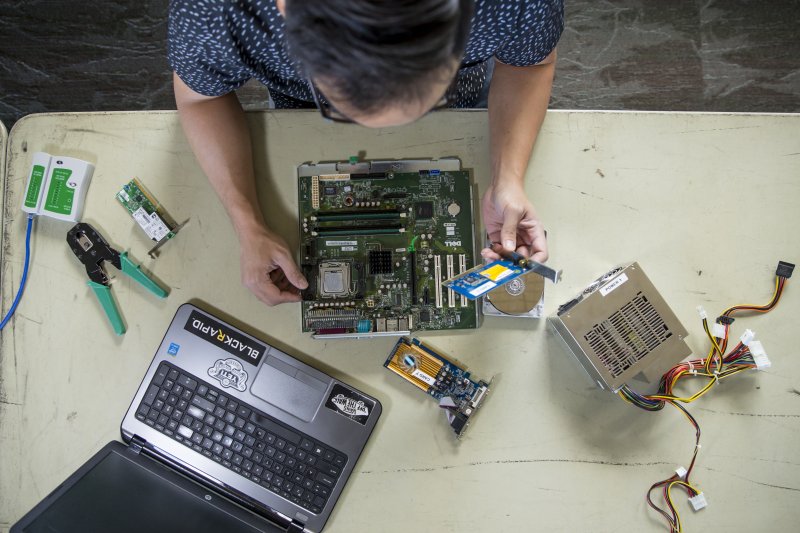 If you enjoy tinkering with the computer programming languages that make up our complex digital landscape, and want a career in a collaborative and creative environment, consider a career as a quality assurance analyst.
What is quality assurance?
Quality assurance (QA) is a systemic process or set of activities that are designed to ensure that products or services meet quality standards and fulfill customer expectations. QA is a critical component of various industries, including:
Manufacturing
Software development
Healthcare
Customer service
The main goal of quality assurance is to prevent defects or errors from occurring in products or services, and if they do occur, to identify and correct them before they reach customers or users. QA involves establishing processes, procedures, and guidelines that help maintain consistent standards throughout the entire production or service delivery lifecycle.
What is a software quality assurance analyst?
A software quality assurance analyst (also known as a software QA tester or QA engineer) is a professional responsible for ensuring the quality and reliability of software applications throughout the development lifecycle.
What do software quality assurance analysts do?
Software QA analysts are involved throughout the various phases of an application's development. Here's an overview of their responsibilities and tasks:
Formulate and create testing strategies for software programs, covering the entire development process.
Assess program functionality and performance in accordance with the devised testing strategies.
Detect and pinpoint program defects, errors, and anomalies.
Resolve any issues and strategize preventative measures for future occurrences.
Explore potential avenues for enhancement, ensuring the ongoing fine-tuning of programs to deliver an optimal user experience.
Where do quality assurance analysts work?
Some of the most common sectors where QA analysts work include:
Data analytics providers
Computer systems design companies
Software development companies
Social media platforms
Video game developers
Nevertheless, since every industry has its own specialized software program, these tech-savvy professionals can be found in most industries. For example, a quality assurance analyst in the healthcare field may facilitate the development of medical devices and electronic health records, while a QA analyst who works in finance might perform tests on mobile apps designed for banking platforms.
Quality assurance analyst job projection and salary
Quality assurance analyst job projection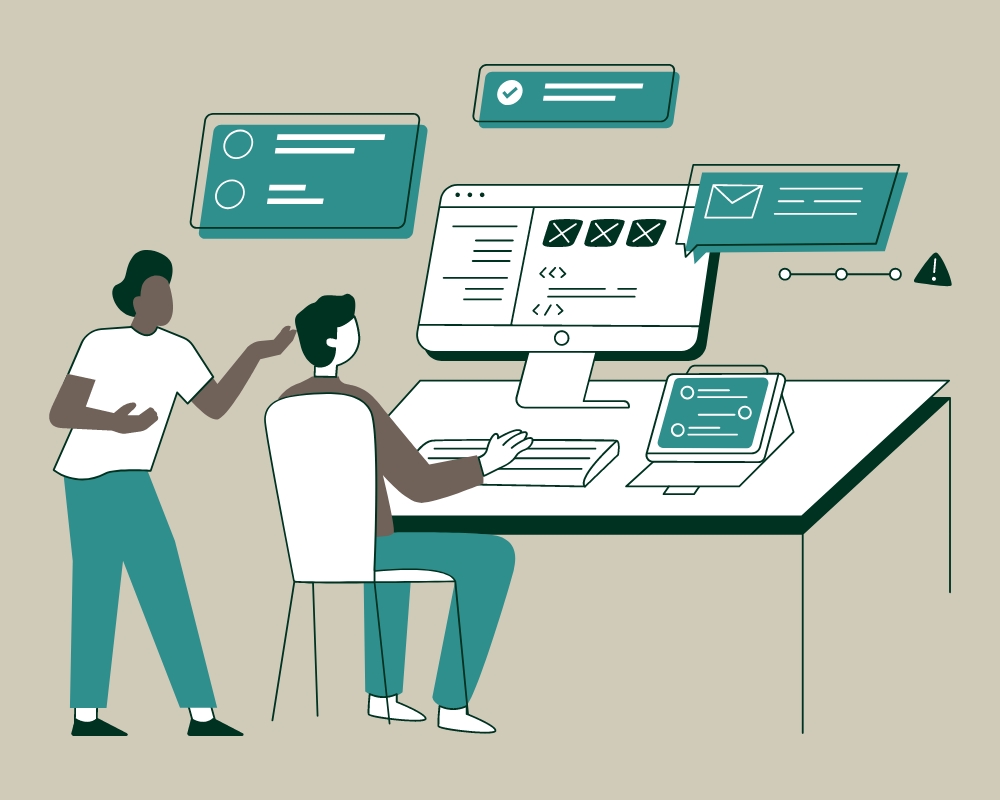 Despite the massive layoffs in big tech in recent years, the desire (and need) for QA analysts is quite evident. Abundant technology, software, digital media, and online experiences grow and change every day, and each of them requires technicians to ensure functionality and quality. According to the U.S. Bureau of Labor Statistics, the projected change in employment for software developers, quality assurance analysts, and testers is expected to grow 25% from 2021-31. (For reference, the average growth rate for all occupations in the nation is 5%).
If you're looking to become a quality assurance analyst in the tech industry, don't let the tech industry's layoffs or crypto crashes shoo you away from applying to positions. In fall 2022, ZipRecruiter found that 37% of laid-off tech workers found a new job within one month of starting their job search, and 79% found employment within three months.
This is because information technology (IT) systems have become increasingly popular in recent years. According to the Computing Technology Industry Association (CompTIA), the tech industry makes up 35% of the total world market, and the U.S. tech industry is expected to grow 5% through 2024.
Quality assurance analyst salary
The average annual salary of a QA analyst is $65,698. On top of that, the estimated additional pay for this role is $8,431 per year, which may derive from cash bonuses, profit sharing, commission, and tips.
Similarly to most careers, the more experience you have in this position will result in a larger salary. On average, senior quality assurance analysts make $110,689 a year, while QA analyst IV's, who typically have seven or more years of experience in the field, make $150,204.
Value of quality assurance analysts
On top of a promising job outlook and strong salary, the role of these professionals is also very important within a company. QA analysts help protect brand reputation through quality assurance, implement process changes, develop training programs, and identify where team members can improve.
______
Who are you called to be?
Pursue your purpose at PLNU.
______
How can I become a quality assurance analyst?
Becoming a quality assurance analyst involves a combination of education, skills development, and practical experience. 
Here are four steps to take to enter this increasingly popular position.
1. Discover the educational prerequisites
If you're interested in becoming a QA analyst, the first thing you need to do is to explore the educational requirements.
Higher education
The majority of companies require QA analysts to have a bachelor's degree in a field related to computer science or engineering. In these programs, students will likely take courses in coding, data visualization, statistics, data analytics, project management, database design, and more, all equipping them with the foundational elements of this occupation.
However, this doesn't mean that a liberal arts degree will hold you back from entering this career. Many QA professionals have (and continue to) pursue additional education to stay on top of ever-advancing technologies through training, certifications, and job experience. Common bachelor's degrees of quality assurance analysts include:
According to Zippia, the majority of QA analysts have a bachelor's degree; however, it's possible to become one with only a high school degree or GE. Below is a breakdown of the educational levels for this occupation.
| | |
| --- | --- |
| Bachelor's degree | 65.3% |
| Master's degree | 14.5% |
| Associate degree | 11.4% |
| High school diploma | 4.0% |
| Diploma | 3.1% |
| Certificate | 1.3% |
| Doctorate | 0.4% |
Certifications
Whether you're planning to start a new career or are completing college, certifications are a great way to enhance your resume and solidify knowledge related to this field. When researching for different certifications to obtain, look at the skills required in job applications, as they can vary by industry. According to Coursera, some certifications that QA analyst employers may prefer include:
Certified Quality Assurance Professional (CQAP)
Google Project Management Professional Certificate
Certified Scrum Master (CSM)
Certified Software Tester (CSTE)
Certified Software Quality Engineer (CSQE)
2. Develop the necessary skills
Developing skills to become a quality assurance analyst is paramount in ensuring the integrity and reliability of software products and applications. Below are the skills required to become a quality assurance analyst.
Technical knowledge
These professionals possess vast knowledge of software development and programming processes. It's common for QA analysts to be familiar with certain programming languages like Java and Python, or to have database management experience. That being said, consider teaching yourself different programming languages, software, and types of data analytics to enhance your technical knowledge. In addition, from writing code to solving issues such as fraud detection, artificial intelligence (AI) is making automatic testing for QA analysts easier.
Project management
Some quality assurance professionals may take the lead in strategic initiatives to refine their company's testing procedures or enhance their team's comprehension of programming principles. Since they are involved in all stages of a product's development, honing your project management skills is vital for this career. On top of knowing what each developmental step entails, this includes being assertive, meeting deadlines, and actively communicating with team members.
Communication
Although these specialists may work on a task independently, their efforts significantly impact the complete lifecycle of a software product. QA engineers frequently engage with developers, programmers, other team members, and customers both during and after the testing and curation of a product. For this reason, honing your communications skills for this career is important, especially in fast-paced environments.
Problem-solving
Sometimes things don't work out as planned, and that's okay! After identifying an issue or challenge, being able to troubleshoot in a collective manner is a valuable skill in all areas of life. This is especially the care for QA analysts, who are not only responsible for identifying defects and inconsistencies in software systems but are also involved in the ever-changing world of technology.
Analytical thinking
Similarly to problem-solving, analytical thinking empowers individuals to dissect complex problems, discern patterns, and derive meaningful insights. This skill enables effective decision-making within a team by assessing multiple variables and considering different perspectives, leading to well-informed and strategic choices.
3. Get hands-on experience
Your next step to becoming a quality assurance professional is to gain hands-on experience in the field. While you're a student, reach out to faculty or current working professionals on LinkedIn to learn more about the career, to network, and if they know of any internships available.
After you earn your degree or necessary certifications, you may qualify for entry-level and associate quality assurance jobs. If you can't find a specific QA job, consider starting off as a programmer, support specialist, or software developer. These positions will help you not only gain experience but also build more connections in the industry.
Additional QA analyst career paths include:
Quality auditor
Quality control supervisor
Quality coordinator
Quality technician
4. Consider earning a graduate degree
If you're inclined to become a senior QA analyst, earning a graduate degree in computer science or a related field can be helpful. Whether you plan on earning a master's or doctorate, consider programs that specialize in quality assurance or other testing processes. This is also an opportunity to network with fellow students, faculty members, and working professionals.
Program your future at PLNU
PLNU's' Computer Information Technology, B.A. program will give you the practical skills needed to provide businesses and individuals with IT solutions — making a more connected world possible. The San Diego-based university also offers a Computer Science: Software Engineering, B.S. program, which offers extensive exposure to the quality assurance and project management competencies that are often required by software engineering companies. Check out the Department of Mathematical, Information, and Computer Sciences to learn more!