The mission of the PLNU Occupational Therapy program is to produce competent and professional graduates who provide evidenced-based and occupation focused interventions that serve others as an expression of faith. The faculty model the dedication to professional service, collaboration, and leadership.
Occupational therapists (OTs) enable people of all ages to live life to its fullest by helping them promote health and prevent — or live better with — injury, illness, or disability. According to the American Occupational Therapy Association (AOTA, 2018), "As an inclusive profession, occupational therapy maximizes health, well-being, and quality of life for all people, populations, and communities through effective solutions that facilitate participation in everyday living." 
As health care professionals, OTs specialize in restoring clients' abilities to engage in basic activities of daily living tasks, i.e., eating, dressing, bathing, toileting, and instrumental activities of daily living, i.e., work, play, education, leisure, rest, social participation, etc. OTs work in various settings including pediatrics, geriatrics, orthopedics, neurology, physical rehabilitation, mental health, and in school systems. 
PLNU Balboa Regional Center
PLNU's Balboa Regional Center, home to the College of Health Sciences, offers state-of-the-art classroom, research, and fitness spaces for graduate students in PLNU's kinesiology, athletic training, exercise science, sport performance, sport management, physician assistant, and occupational therapy programs.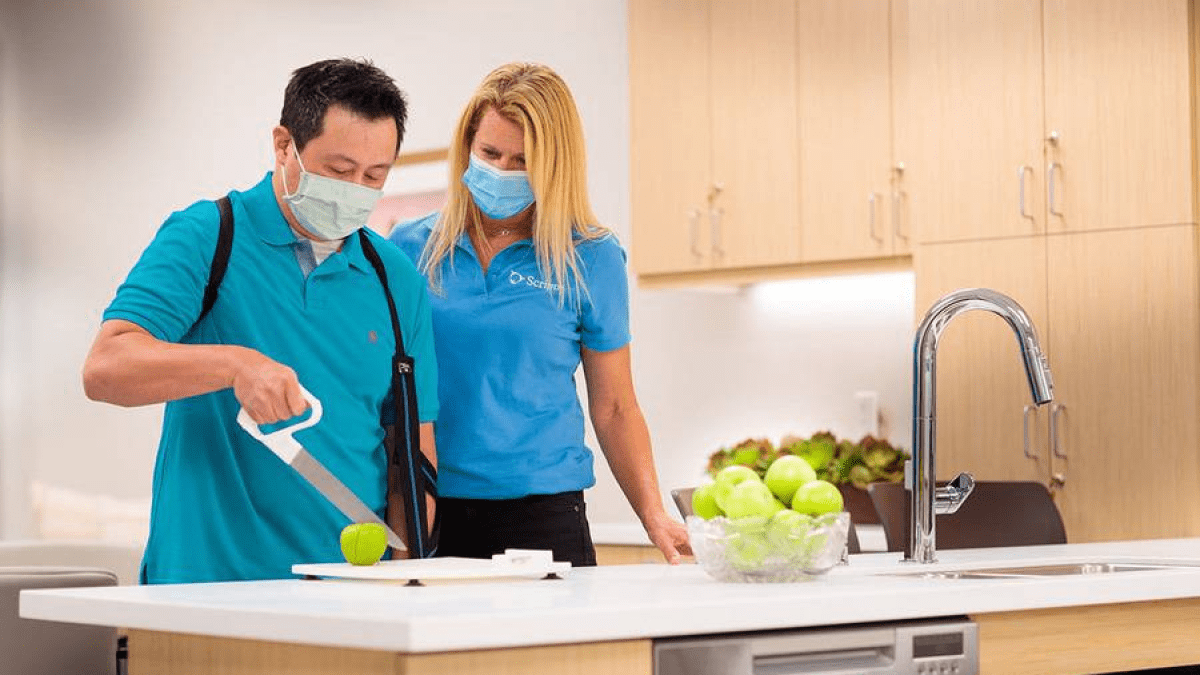 Occupational Therapist Salaries and Where They Work
Explore occupational therapy positions, careers, locations, and salaries.