Amber (Gillett) Heidbrink (2013) is a part-time faculty member at Long Beach City College and Golden West College in the Los Angeles area, teaching students introductory chemistry and lab courses. As a professor, she prepares and gives lectures, leads students in the lab and grades tests and assignments. 
An alumna with a B.S. in chemistry and a minor in math, Amber already had significant experience in teaching chemistry from her undergraduate years. She served as a general chemistry teacher's assistant (TA) for six semesters and in her senior year, she led review sessions for general chemistry in the tutorial center. 
After graduating from PLNU, she completed her M.S. in Chemistry from University of California, Irvine (UCI), and She starts her Ph.D. program in Chemistry Education at University Northern Colorado in the fall of 2017. 
Something unique about her current role is she gets the chance to talk with students who are looking to transfer to universities. She regularly tells her students to look into applying to small schools, and she doesn't hesitate to tell a student about the wonderful experience she had at PLNU. Amber says students at smaller universities (Like PLNU) often get to spend more time in lab and research settings with tenured professors rather than graduate teaching assistants. 
Amber says the summer research program in PLNU's chemistry department prepared her for graduate school. She worked with professor, Dr. Marc Perry, studying organometallic chemistry. Their work was published, and Amber was listed as the second author. As an undergraduate student, that was a major accolade setting Amber apart in grad school applications, and it gave her a boost in beginning graduate research. 
While continuing her education at UCI, Amber was working toward her Ph.D. but she didn't feel the program was the right fit. She reached out to her PLNU professors for guidance, and they were ready and willing to help Amber in her academic journey. 
"While I was at UCI, I communicated a lot with my [PLNU] professors and they were a support system for me. They didn't need to be. I had graduated, and their job was technically done, and yet they continued to mentor me and they still do." 
Amber remembers studying in the residence halls, and it was a regular occurrence for a hallmate to come to her with a science or math question. She loved helping out fellow students and discovered becoming a professor was her calling. Amber understands Chemistry is a difficult subject both to comprehend and explain, even for the most brilliant students and scientists. By studying chemistry education in her doctoral program, Amber hopes to bridge the disconnect that can arise in learning chemistry, so she can use these methods to better serve her future chemistry students. 
Though Amber was often in the library or in lab, she also enjoyed being part of the gospel choir, playing intramural soccer, and spending time with her friends while eating California burritos.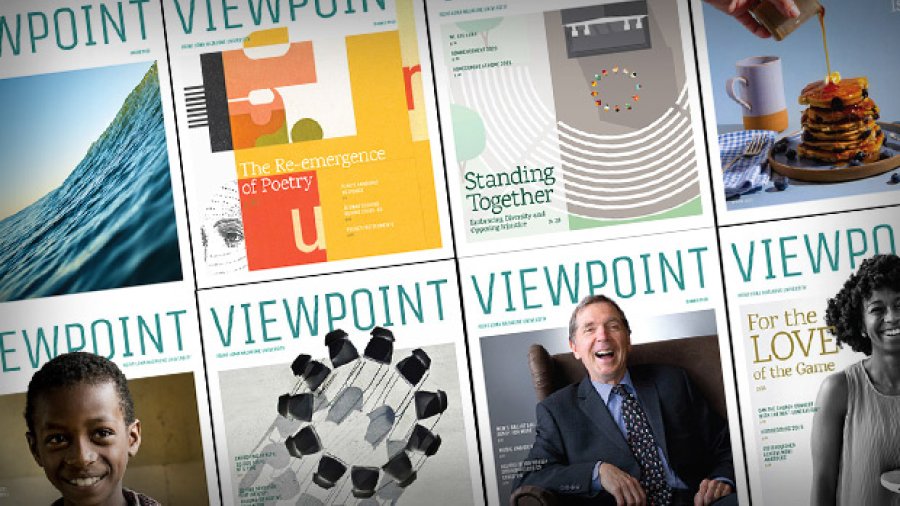 The Viewpoint
PLNU's university publication, the Viewpoint, seeks to contribute relevant and vital stories that grapple with life's profound questions from a uniquely Christian perspective. Through features, profiles, and news updates, the Viewpoint highlights stories of university alumni, staff, faculty, and students who are pursuing who they are called to be.