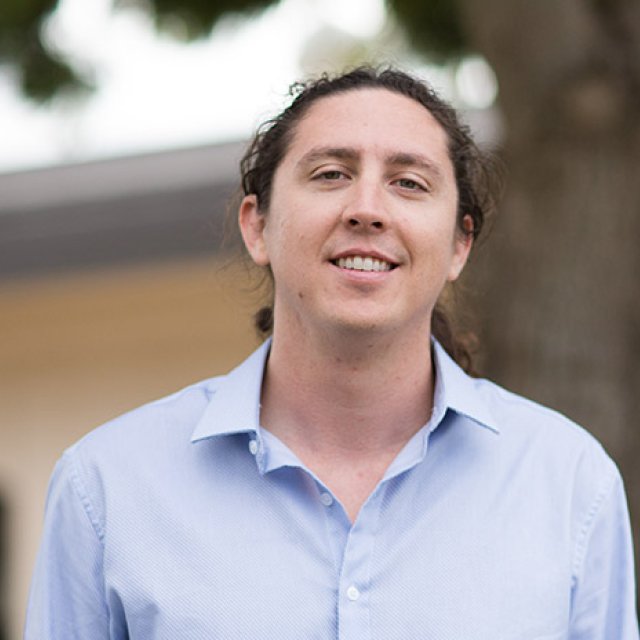 Ryan Weiss is just working on curing cancer, no big deal. He graduated from PLNU in 2008 with a degree in chemistry, and then received his PhD in organic chemistry from the University of California, San Diego (UCSD).
Ryan is a postdoctoral researcher at UCSD in the department of cellular and molecular medicine. His research is based in glycobiology, the study of carbohydrates and their role in biology. Glycobiology crosses the disciplines of biology, chemistry, and medicine.
In his research, Ryan and his team look at how sugars affect tumor growth. This research is part of the innovative field of precision medicine, cutting-edge research that can improve cancer treatments and outcomes by targeting just specific cancer cells, rather than traditional cancer treatments that wipe out cancer and healthy cells.
Ryan fell in love with organic chemistry at PLNU, but never thought much about doing biological research. "I love learning, hence why I've been in school so long. Now, I'm relearning because I'm working in a genetics biology lab," he says.
His PhD research in organic chemistry led to his venture in precision medicine. Ryan was researching pharmaceuticals that target the surface of cells and block viruses and other foreign bodies from entering the cell, like HIV and HPV (Human Papillomavirus). That's where he collaborated with his current boss.
What he loves about his work is that he's helping people, and his PLNU professors gave Ryan the foundations to help people through chemistry. "They care deeply about each student, he says."
Ryan was very active in the chemistry department, from being the president of the chemistry club to conducting research. He participated in hands-on summer research programs at PLNU. Under the guidance of PLNU chemistry professor Dr. Dale Shellhamer. His team's research was published in the Journal of Organic Chemistry in 2008.
"I would never have applied for grad school if I hadn't done undergraduate research. Just getting the experience of physically doing the research, gathering results, repeating the experiments, explaining the results...that was huge for me."
Ryan's aware he not only worked directly with extremely talented professors on research projects but was also taught by the same professors. At PLNU, his professors' first priority was teaching; they weren't just focused on their research, he says. Research is just a part of that teaching. Ryan was able to work right alongside professors who have decades of lab experience, which is something he values from his time at PLNU.  
Along with his role as a postdoctoral researcher he's an adjunct chemistry lecturer at PLNU and he plays guitar in a band with his brother. When he's finished with his postdoctoral research, he may become a professor and lead undergraduate research, or he may work in the life science industry; he's not sure yet. Regardless his passion for serving others through chemistry, developed during his time at PLNU, will certainly go wherever he goes.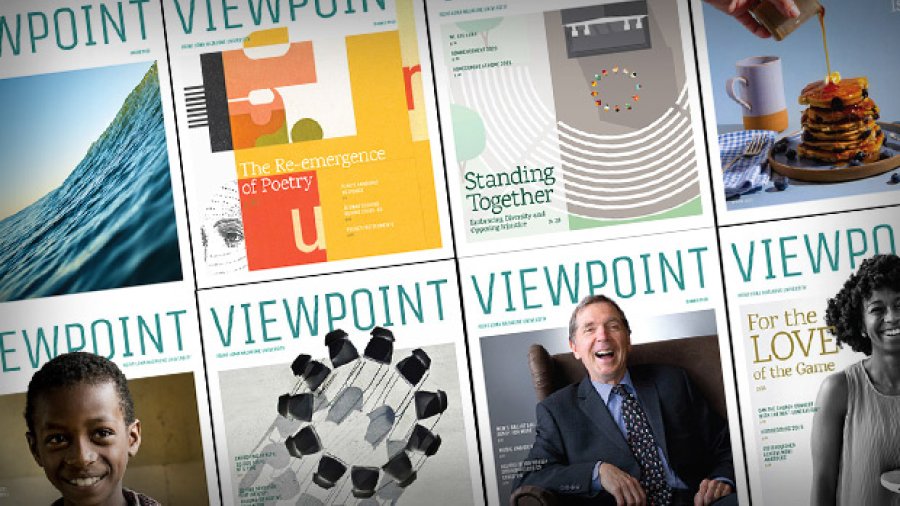 The Viewpoint
PLNU's university publication, the Viewpoint, seeks to contribute relevant and vital stories that grapple with life's profound questions from a uniquely Christian perspective. Through features, profiles, and news updates, the Viewpoint highlights stories of university alumni, staff, faculty, and students who are pursuing who they are called to be.