Do you like the idea of testing out your ideas in the lab, with hands-on experiments? Do you find it rewarding to discover solutions to complex problems? If you want to study the structure of matter, chemical reactions, and molecules and their applications in the world, consider a Bachelor of Science in Chemistry.
Chemistry is vital to solving many of today's most challenging problems, from generating renewable energy to treating and preventing disease or remediating environmental damage. A Bachelor of Science in Chemistry from PLNU is designed to equip you for a variety of career paths. Whether you are interested in graduate school, industry, teaching, health professions, or other science-related fields, a foundational knowledge of chemistry and its relation to modern society is an important asset. The Chemistry Department's lab-rich curriculum will give you hands-on experience to prepare you for a successful transition into your career. You will take initial courses in general, organic, and analytical chemistry that will serve as your foundation for all future chemistry courses. Advanced courses like physical chemistry, biochemistry, instrumental analysis, and advanced inorganic chemistry will deepen your knowledge and understanding while further developing skills and practices that translate to a real-world setting.

Chemistry Department students also have the opportunity to participate as partners with their professors in nationally funded and reported research projects. Our research students are assigned active roles in faculty research projects, sharing in the failures and triumphs of original research. This experience will teach you how to think like a scientist as you tackle your research projects, giving you the hands-on and practical skills that will prepare you for aspects of industry, graduate school, or health professions schools. You also will have access to sophisticated instrumentation and computational tools for use in courses and labs, all housed within our new state-of-the-art science center.
If you are interested in medicine, dentistry, optometry, pharmacy, public health, or veterinary medicine, PLNU has a robust pre-health program to train and equip you. Since 2004, over 90 percent of PLNU students who have applied to health professions schools have been admitted. Similarly, the acceptance rate for chemistry students applying to graduate school programs (M.A., M.S., and Ph.D.) is over 90 percent. By offering rigorous courses alongside individualized support and guidance in the form of summer research opportunities, academic advising and mentorships, laboratory classes, and more, you can be confident and prepared moving onto graduate and health professions schools.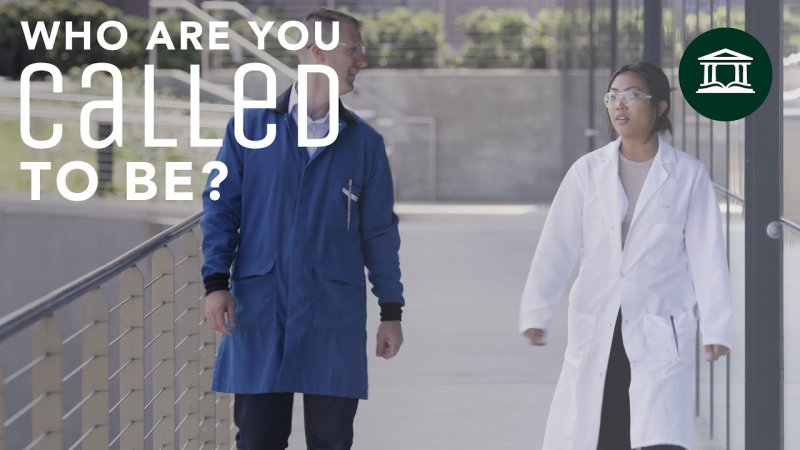 The Chemistry Department aims to provide a space to support you and your passions – academically and personally. This not only means challenging and preparing you intellectually, but emotionally and spiritually as well. Our commitment to your whole person development and success takes shape in many ways. Faculty who are experts in their field will guide you on your way – providing the academic foundation and tools you need to make the next step, while also taking the time to get to know you as a person. In addition to our faculty and staff, our network of science alumni and professionals provide a valuable resource for mentorship and guidance.