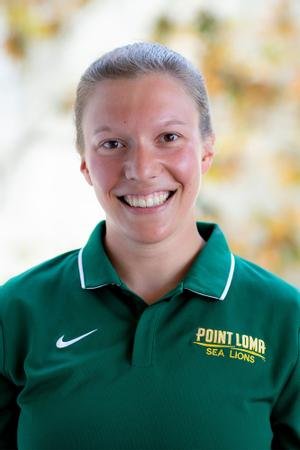 PRESS RELEASE FOR IMMEDIATE RELEASE January 18, 2023 National Strength and Conditioning Association Foundation Announces Jenessa Schulte as 2022 Scholarship Recipient Colorado Springs, CO –
The National Strength and Conditioning Association Foundation is proud to announce that Jenessa Schulte has been named a recipient of the NSCA's Natasha Porter Memorial Scholarship for 2022. Schulte was selected by the NSCA Foundation Scholarship Committee after a thorough evaluation process of all applicants.
This scholarship is named in honor of Natasha Porter. Natasha was an employee of the NSCA who passed away in October of 2016 after a courageous battle with breast cancer. Natasha was the Executive Assistant to the Executive Director and was also responsible for the management of all the NSCA awards. Through her installation of responsibility and strong work ethic, she inspired those around her.
This scholarship is designed for the specific purpose of providing financial assistance to Education Recognition Program (ERP) School Students to attend their first National Conference to network and engage with professionals in the industry. The scholarship has been established to honor Natasha's legacy and impact on the NSCA. Scholarships will provide the cost of the conference admission, travel (domestic ONLY), daily meal stipend and boarding accommodations. Jenessa is originally from Olympia, Washington, but moved to San Diego after spending three years in Colorado Springs. During her time in Colorado, Jenessa served as an intern at the National Strength and Conditioning Association's Headquarters, was an Assistant Strength and Conditioning Coach for the Pikes Peak Athletics Swim Team and went on to spend a year and a half as the Strength and Conditioning Fellow at the United States Olympic and Paralympic Training Center. She graduated from Seattle University in 2019 with her Bachelor's in Sport and Exercise Science/Kinesiology while also swimming for their NCAA Division I program. Jenessa is currently working towards her Master's in Kinesiology with an emphasis on Sport Performance from Point Loma Nazarene University in San Diego.
She is currently a Sport Performance Graduate Assistant with Women's Basketball and Men's Soccer. In her spare time Jenessa enjoys traveling and competing in Ironman 70.3 and Ironman triathlon events as a World Championship qualifier in each distance. Jenessa holds the Certified Strength and Conditioning Specialist (CSCS) certification, the Tactical Strength and Conditioning Facilitator (TSAC-F) certification and the USA Weightlifting Level 1 (USAW-1) certification. "Congratulations to Jenessa for this well-deserved honor," said Dr. Don Melrose, NSCA Foundation Board President. "She is an outstanding student with an extremely bright future. We are proud to support Jenessa in her studies to be a future leader of the strength and conditioning industry." "The scholarship applicant pool was strong this year, making the process very competitive. Jenessa should be very proud of this accomplishment. I look forward to seeing Jenessa grow within the profession," said Carissa Gump, NSCA Foundation Director. Media Note: To schedule an interview with the scholarship winner, contact foundation@nsca.com