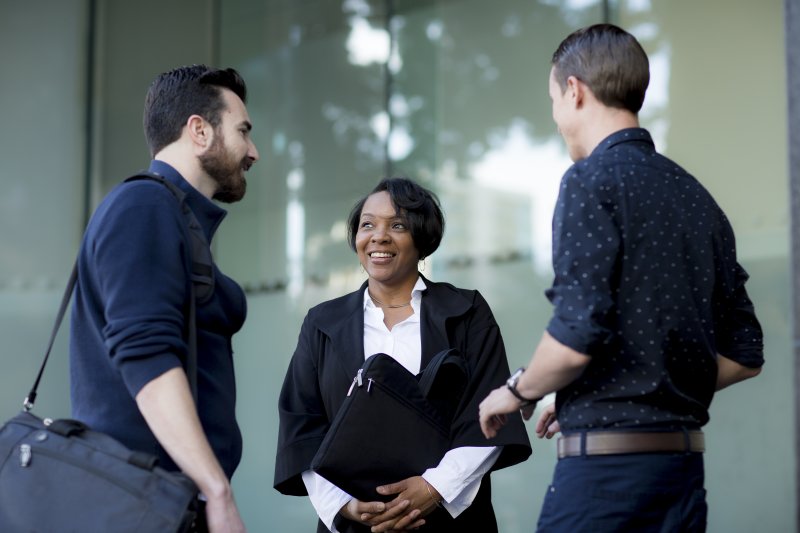 Competent management is crucial to any well-run company or organization. But how does a degree in organizational leadership equip you to become a better leader and more marketable in any team environment?
All companies, industries, or business ventures require a competent leader at the wheel who can navigate the waters of decision-making. Consequently, a demand for people with organizational leadership knowledge has surged.
What is Organizational Leadership?
Organizational leadership is the strategy in leading a team of people to work to accomplish a collective purpose or mission, appealing to and encouraging an organization's members to fulfill common goals while building a positive working environment.
A successful organizational leader executes choices in the best interest of their fellow employees, while also guaranteeing the scalability and revenue of the organization.
Point Loma Nazarene University offers an organizational leadership bachelor's degree to students seeking to improve  administrative, organizational, and leadership skills within preferred industries. As a graduate of organizational leadership, you'll uncover the value of education, ethics, policy-making, research, and more.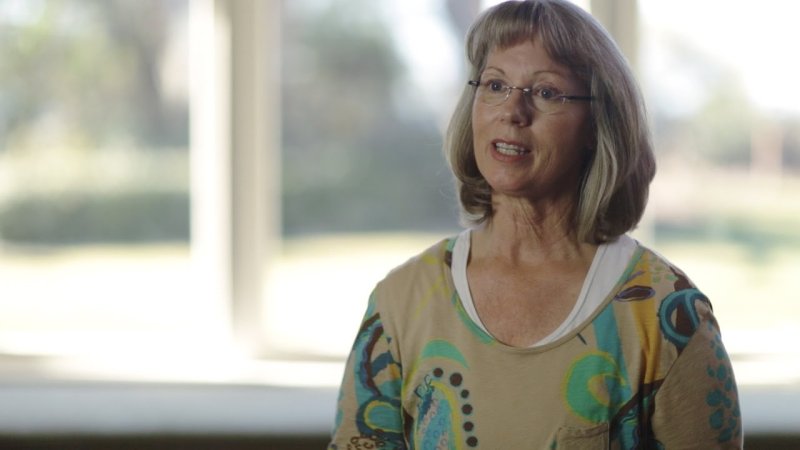 PLNU's Bachelor of Arts in Organizational Leadership is an interdisciplinary undergraduate degree designed to change the way you think about leadership and management. Through creative and innovative learning, you'll develop a deeper understanding of who you are; analyze and reflect on how you think, interact with others, and lead in the workplace; and obtain leadership skills that apply both in your personal and professional life.
__________
It's not too late to start your journey.
Pursue your purpose at PLNU.
__________
11 Career Options With a Organizational Leadership Degree
PLNU's organizational leadership program helps you manage policy and government bodies more effectively, decisive human resources methods, administration, and corporate projects as managers and leaders. Students who graduate with an organizational leadership bachelor's degree from Point Loma can find top-flight careers in environments such as healthcare organizations, municipal divisions, educational administrations, institutional analysis and research groups, and higher education.
Here Are The Type Of Positions You Can Look Forward To:
2020 Median annual salary: $55,117
Project coordinators manage the timeline of projects and keep the team on pace to accomplish tasks and other goals. As a project coordinator or project manager, you'll work jointly with members of one, or a variety of, team(s) to build a friendly and fruitful work atmosphere excellently situated to reach team goals. With a bit of support and the appropriate operating conditions, all employees can put forth their best effort. Therefore, the project coordinator mediates with company management to ensure these conditions for optimal outcomes.
The project coordinator additionally guarantees that crew members satisfy all the outline requirements and complete each of the priorly stated objectives on time. You can obtain the position of project coordinator within technology, construction, and other industries.
2020 Median annual salary: $75,000*
HR teams manage over employee satisfaction, hiring and termination, wages, and additional circumstances to assure that a company operates efficiently and effectively.
The human resources manager needs to possess a superior understanding of management and organizational leadership. As a manager, you'll also need to be an exceptional communicator, as you'll frequently engage with a variety of customers, clients, and employees.
2019 Median annual salary: $85,260
Management analysts, aka business advisers, assist the owner of the company to improve the way it functions. The external viewpoint serves to fulfill plans and innovations designed to increase profitability and efficiency in the company.
2020 Median annual salary: $69,391
Pursuing a sales manager career is quite common for graduates with organizational leadership degrees, so you'll be in good company! Company owners, particularly those who market assets and services, require a competent sales manager to supervise all of the sales for the company and document the revenue in detail.
Additionally, as a sales manager, you'll oversee employees' projects and offer overall business enhancements.
2020 Median annual salary: $77,365
Suppose you like the idea of coordinating an organization's personnel and striving to advance informative or training applications to develop those around you. In that case, this role might be for you. Training and development managers often operate in companies and industries to drive skills and acquire talent to improve effectiveness. This is a crucial position in companies that also organizes training to develop or study appropriate soft skills for marketing and business.
2019 Median annual salary: $51,728
If you want to work in the personal capital sector, then a human resources career might be the perfect fit. HR specialists scout, interview, and acquire talent. HR specialists regularly serve as leaders for staff; they're the ones to handle inquiries on protocols/procedures, payroll, benefits (including healthcare benefits), and any local, state, or federal laws and regulations pertaining to employment.
2019 Median annual salary: $61,210
These professionals are in charge of preparing, designing, and conducting plans designed to enhance worker abilities and methods. Being a training and development specialist is an outstanding job if you appreciate the nurturing and mentoring features of administration — your job is dedicated to building up employees in their careers. These specialists help companies' staff recognize parts of their job that might require more training, evaluate possible materials, and improve plans for securing their success.
2019 Median annual salary: $64,560
The compensation, benefits, and job analysis specialist role is another significant space for human resources and organizational leadership professionals. These experts are in charge of studying insurance policies for employees, wellness programs, retirement benefits and accounts (such as IRAs or 401(k)s), and additional plans and procedures.
In addition, benefits and compensation specialists are often tasked with assessing and analyzing job descriptions, planning likely benefit packages allowed per position within the company.
2019 Median annual salary: $110,959
A chief executive officer, or CEO, is a familiar organizational leadership profession track; CEOs create systems and maneuvers to guarantee that a company reaches its goals. Suppose you start your own company and become a CEO. In that case, you'll negotiate agreements, designate other executive leadership such as department heads, and recognize steps to reduce expenses and balance productivity and sustainability.
2020 Median annual salary: $74,398
Nonprofit executive directors are comparable to CEOs except, as you can see, they manage nonprofit organizations. They oversee all the same duties as a CEO and make many of the same decisions. Still, the distinction is that they assess risk-reward, monetary goals, and business expansion in the circumstances of the nonprofit's interests and mission. Information from the U.S. Bureau of Labor Statistics (BLS) predicts that positions as uppermost directors, including nonprofit executive directors, will increase by 8% in the next five years, and this is approximately as quick as the average company.
2019 Median annual salary: $67,150
Community service managers organize and oversee community service-based companies. For example, a community service manager at a neighborhood or public healthcare clinic will often control the variety of assistance offered by the clinic, including services like dental care, vision care, or pediatric healthcare. In addition, community service managers gather data regarding the benefits to ascertain the expanse and intensity of the influence the programs hold on their target market. Information obtained from the BLS predicts the community service manager position will increase by 18% over the next five years. The average annual salary range for a community service manager, according to salary.com, was $50,281 to $62,818 in 2019.
How to Land a Job in Organizational Leadership
While there's no magical skill or method for winning the job in one of the discussed industries or positions, earning your bachelor's degree in organizational leadership from Point Loma Nazarene University will provide you with experience, training, and talent in the areas of organizational growth, performance critique, management and teams, current administration difficulties, and additional subjects related to the profession.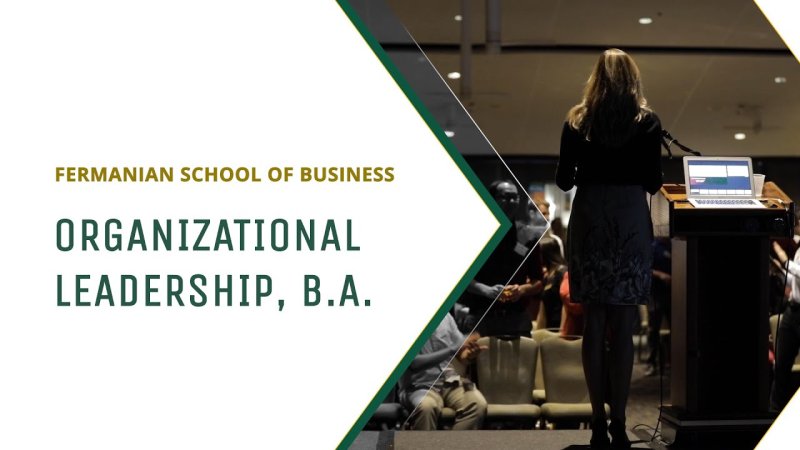 Of course, as your career progresses to better and higher places in the world, the requirements for qualification match the increases. Higher positioned organizational leadership and human resources roles are even more ambitious and frequently demand applicants possess a substantial background in the field.
The knowledge, skills, and competencies you'll earn in the organizational leadership program at Point Loma include, but are not limited to:
The capacity to execute management and leadership in corporate environments.
Understanding of the multifaceted world of supervisory oversight.
Knowledge about social, contextual, and personal forces in companies.
A meticulous knowledge of the methods and intercommunications of a business.
The capability to efficiently de-escalate and resolve workplace disagreements.
An understanding of organizational behaviors, motivation, and psychology in the workplace.
Experience to adequately manage teams, departments, and staff.
The knowledge of how to inspire a feeling of energy and leadership amongst the staff.
A familiarity with the interconnectedness of demands and concerns of staff, administration, the public, and unions.
Here at Point Loma, our program centers on three fundamental results:
Personal development
Gaining familiarity with crucial group dynamics
Involving yourself with organizational practices
PLNU's organizational leadership program is designed for adult students eager to make meaningful progress in chasing a fruitful career. We take a critical examination of your prior university credits and other institutional knowledge (such as certificates, licenses, etc.) and do everything possible to ensure your experience counts toward completing your degree.