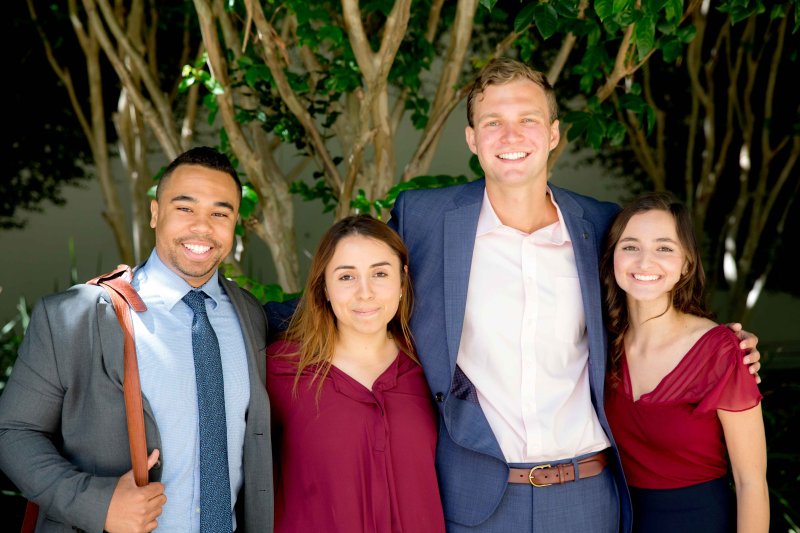 Are you ready to make a difference and take the next step in your business career? As someone working in the field of business, you already know how important it is to continue learning so you can lead others and make an impact. 
Point Loma Nazarene University's Bachelor of Business Administration (BBA) is designed to meet the needs of working professionals while providing the opportunity for individuals to expand on what they already know and set themselves apart in their current or future workplaces.
What is Business Administration? 
Business administration focuses on the study of how businesses operate and function. This major develops students who are able to understand the multifaceted nature of everyday operations within a business from managing people to understanding what goes into decision making.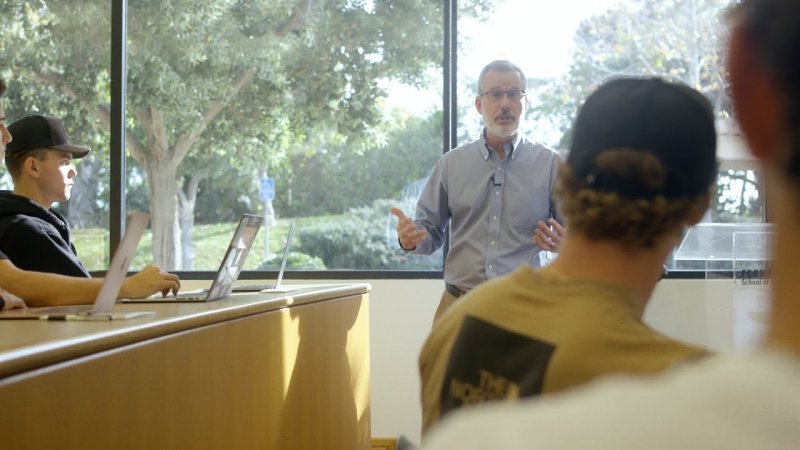 What can you do with a Bachelor of Business Administration? 
A Bachelor of Business Administration allows you to work in a variety of industries including business, government, nonprofit sectors, and more. Whether you want to be involved with a company's brand management and marketing or be a part of the analytics and programming, there are many careers in high demand because of how crucial they are to any industry's organizational prosperity.
6 In-Demand Business Administration Careers 
There are many different careers available to you with a BBA. The expertise you bring to any organization is invaluable and will give you the opportunity to make a real impact in a number of areas.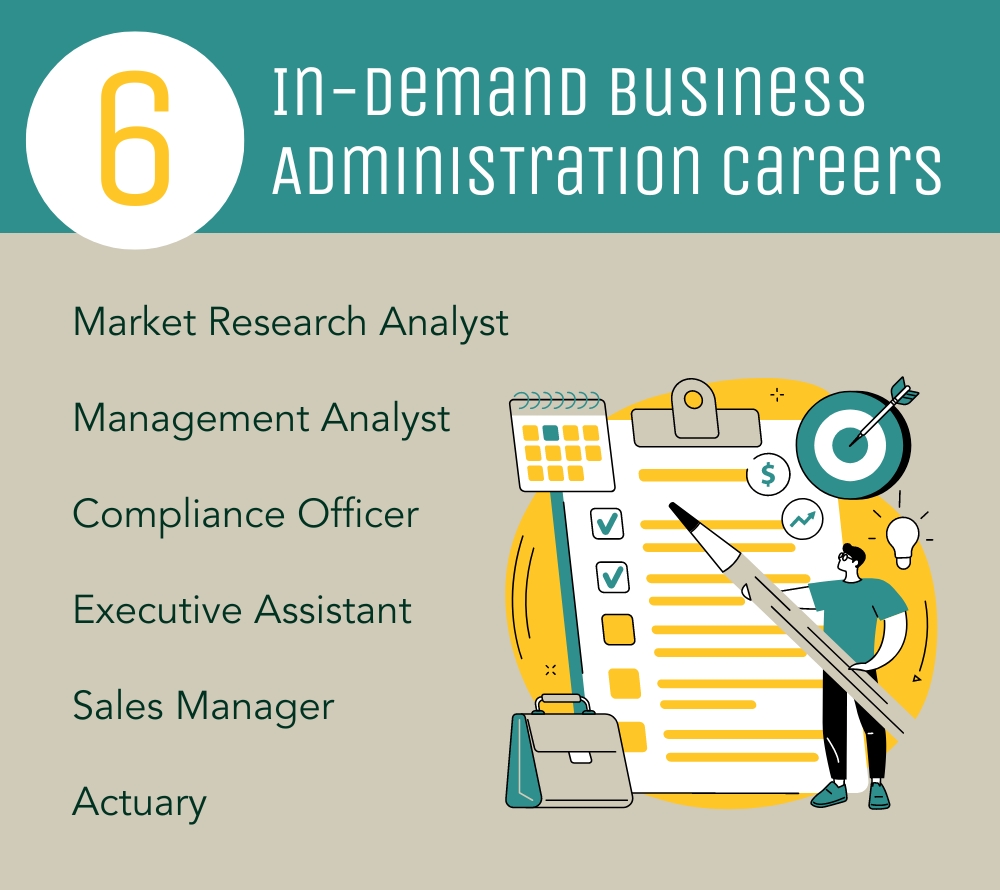 1. Executive Assistant 
With experience in business administration, you have the opportunity to work as an executive assistant to experienced career professionals. This position is even more involved than that of administrative or general office assistants because this hands-on role involves supporting higher-ups and being involved with office management and decision-making. 
You also have the ability to be selective with the many industries you can work in, whether assisting deans at universities and professional schools or supporting various officials within government entities like officials in city, state, or federal offices. 
2. Management Analyst 
Obtaining measurable results and understanding data are key aspects of helping companies solve problems and maintain their effectiveness. The flexibility of a role like a management analyst can mean you're able to work contractually for different organizations. You also have the chance to become a key part of a set team where you organize information and keep the methods and equipment needed for getting the job done up to date.
The median pay for a management analyst in 2020 was $87,660 a year with only a bachelor's degree needed. Obtaining your BBA makes it possible to be a leader in this profession as projections show this job will continue growing through 2030.
3. Market Research Analyst 
If you are thinking of pursuing your BBA, you likely already know how important it is to be up to date with market trends to make successful predictions for a company's products or services. Market research helps executives make informed decisions based on the data they track and the statistics they analyze. 
In 2020, the median pay for a market research analyst was $65,810 a year. It's a job that allows people to get started with their bachelor's degree while providing those who continue their education — when they're ready for a master's — with a competitive edge.
4. Compliance Officer 
Are you interested in understanding the laws and regulations governing business operations? Positions like compliance officers and occupational safety specialists play a pivotal role in examining a company's compliance to standards. With positions open across the United States, there are opportunities available in management, manufacturing, hospitals, and even the local, state, or federal government. These work environments are made safe by business professionals who understand the workplaces they serve as they enforce safety measures and protect employees. 
__________
It's never too late to start your journey.
Pursue your purpose at PLNU.
__________
5. Sales Manager 
For individuals who enjoy travel and leadership, sales management is an opportune career that allows you to oversee large-scale operations and train teams who can help meet goals. Depending on the size of the  organization, you could be called on to visit different workplaces in order to evaluate efficiency. This type of career can also involve developing training programs for staff and creating plans for growing your company. 
In 2020, sales managers made a median salary of $132,290 per year with a bachelor's degree as the typical entry-level education. Earning a BBA as you enter this profession can help you enhance the skills and important qualities needed for success.
6. Actuary 
With a background in business and a proficiency in statistics, you can work as an actuary whose primary job involves calculating the financial costs of risk or uncertainty for different companies. A bachelor's degree is the entry level requirement, with most of the training happening on the job. It's clear that actuaries play a vital role in an industry's success with a median salary of $111,030 per year in 2020. 
Earning your BBA and having a passion for continued learning means you could be the point person for probability estimates, calculation tables, and the many other data points that a business needs.
What is Business Administration Average Salary?
In 2019, the average salary for BBA graduates just out of college was $48,395, with 750,800 new jobs opening in business and financial operations through 2030. 
Beyond the jobs listed above, there are even more professions available to those individuals who want to be a part of the operational gains of their organization or industry. An enterprise's performance often depends on people who have a willingness to continue learning and an in-depth understanding of their industry, among other necessary skills that might set you apart in your workplace.
Online and In-Person Business Administration Degrees 
For many working professionals, a flexible BBA is crucial to continuing education because it allows you to prioritize learning without having to put your career on pause. At PLNU, this program is offered as a hybrid program (two nights of in-person classes and online coursework) or completely online.
PLNU's Fermanian School of Business places students in a cohort where they're able to take classes twice a week and are guaranteed the courses they need without having to compete over enrollment.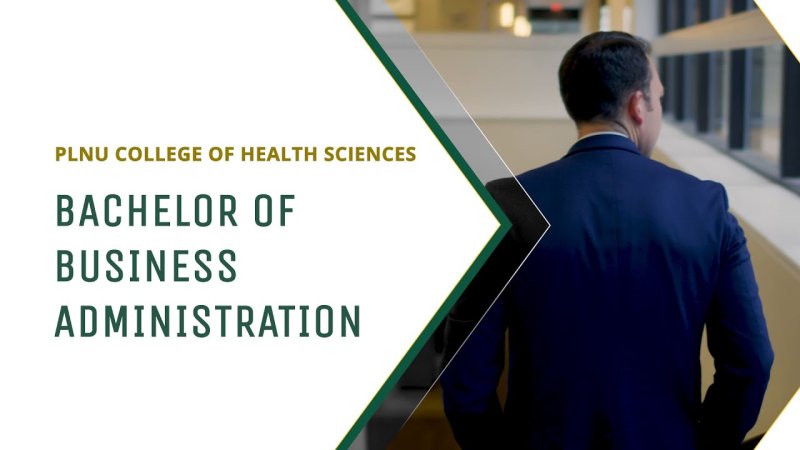 The hybrid format allows you to earn your degree in 24 months for those who enjoy in-person instruction, with professors teaching students at several community colleges throughout San Diego County to make the learning accessible. 
The online track also has its own unique benefits, including additional flexibility that allows you to progress at the pace that's best for you with six different start dates year-round for the program.
Apply to Earn Your BBA Today 
The versatility of a degree in business can make you competitive in the job market or allow you to set yourself apart in your current role, helping you take control of your career.