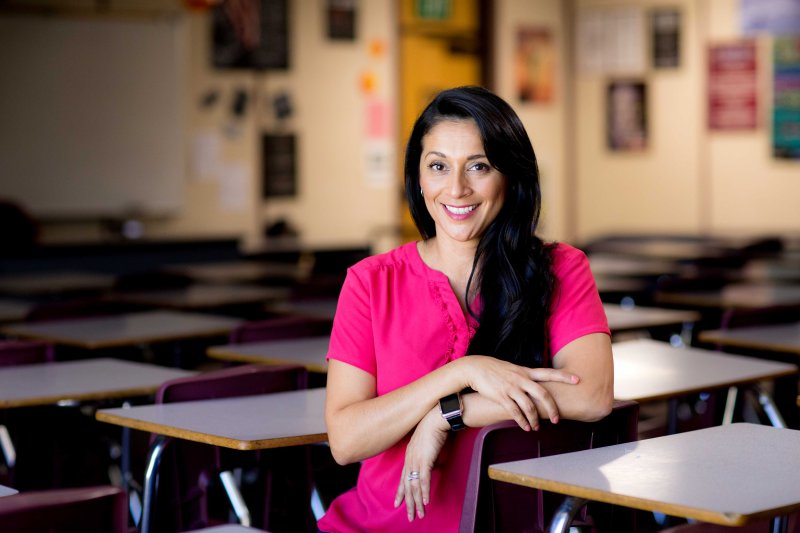 As technology has continued to advance, the field of education has become more accessible than ever. Even before the COVID-19 pandemic forced nearly 1.2 billion students around the world from in-person classrooms to Zoom, online education resources have become a new normal. 
According to a study by the University of the Potomac, 77% of educators now believe online learning — once an impossible feat — has become "just as good as traditional learning, if not better." And with approximately 3.7 million individuals in the U.S. holding positions as teachers as of 2020, the need for educated teachers both online and in-person will always exist.
The Path to Teaching High School
People excited about working with children, teenagers, or young adults find rewarding careers in the education field. Teaching at the high school level can be particularly rewarding as educators can help teenagers discover their passions before going to college. 
As of 2019, approximately 1,050,800 teachers taught high school in the U.S. Like elementary school teachers and middle school teachers, high school teachers' educational journeys begin with certain qualifications in order to teach specific education levels. 
First, anyone who wants to teach high school should have a high school diploma themselves. Next, earning a bachelor's degree — such as a Bachelor of Arts in Teacher Education — is essential, with general education courses as well as specific courses to prepare prospective teachers in different subjects such as math, science, the arts, history, English, and more.
__________
Who are you called to be?
Pursue your purpose at PLNU.
__________
California High School Teaching Requirements
High school teacher requirements vary by state. However, many states, including California, require teachers to have certain credentials before teaching in a public classroom setting. Credential programs should be approved by organizations such as the California Commission on Teacher Credentialing.
During or after a bachelor's degree, students can choose from a variety of credentials including: Single Subject, Multiple Subject, or Education Specialist. In most situations, prospective high school teachers should earn a Single Subject Teaching Credential while prospective elementary school teachers should earn a Multiple Subject Teaching Credential.
Students interested in becoming high school teachers typically earn their Single Subject Teaching Credential to qualify for jobs in the following areas of study and more:
Art Education 
Biology 
French 
History 
Mathematics 
Music Education 
Spanish
In a credential program, students participate in their own courses and spend many hours observing a mentor teacher in a classroom. In year-long credential programs, prospective teachers assist established teachers as student teachers; they gain hands-on experience in classrooms with lesson planning, teaching, classroom management, and grading. They also learn how to interact with students, parents, fellow teachers, and school administrators. 
While some private high schools may not require a teaching credential, earning a single subject credential can help a teacher develop essential skills they'll need for a job in the field. Additionally, if a teacher wants to teach at a public school or charter school, they'll need to have a credential to qualify for a position. 
How Long Does it Take to Become a Teacher?
The process of becoming a high school teacher can vary based on where you earn your degree and credential. In most cases, it takes four years to earn your bachelor's degree and an additional fifth year to earn a Single Subject Teaching Credential.
Some programs — such as the teacher education track at Point Loma Nazarene University (PLNU) — blend the bachelor's degree program with the teaching credential program. Through the teacher education track, you can earn both your California Single Subject Teaching Credential and your bachelor's degree while still being able to graduate in just four years. 
Additionally, you can increase your earning potential and earn more responsibility by your master's in teaching after finishing your bachelor's degree.
While most master's degree teaching programs take approximately two years, you can complete the Master of Arts in Teaching program at PLNU in 18-24 months. Many programs, such as the one at Point Loma, offer online and in-person hybrid classes so you can work toward your graduate degree while continuing to work in the field.
Do I Need a Master's Degree to Teach High School?
While a master's degree in education or teaching can set you apart as a job candidate, it's not required for a high school teaching position. If you want to expand your knowledge base after earning your bachelor's degree and teaching credential, however, a Master of Arts in Teaching can be a great option.
If you have a desire to earn a master's degree at some point but want to gain experience in the field for a few years first, that can be another great option. Going back to school to earn a master's degree can be a great stepping stone for teachers who want to enhance their skill set, advance in their careers, or potentially earn a higher salary.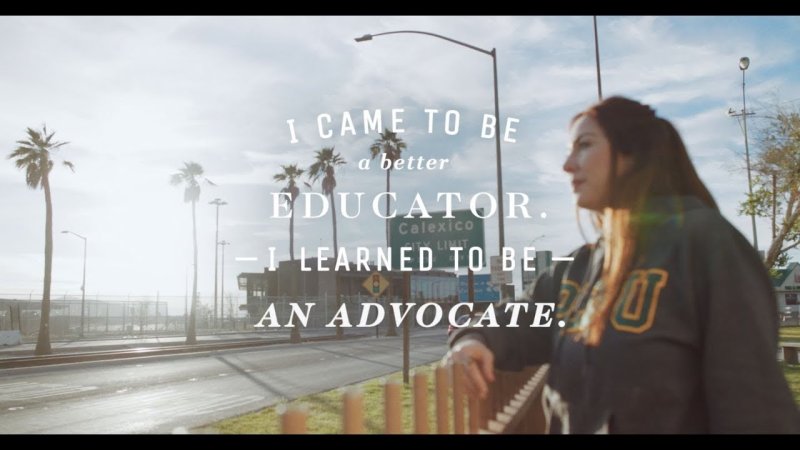 Salary and Job Outlook for Teachers in California
High school teacher salaries vary by state and job location. However, the annual median salary for high school teachers in the U.S. is about $62,870, according to the U.S. Bureau of Labor Statistics, ranging from approximately $41,330 to $102,130 depending on specific school district, years of experience, and education level. 
According to the ​​National Center for Education Statistics, a high school teacher with a master's degree can earn an additional $5,000-$10,000 more than a coworker with a bachelor's degree.
The job outlook for high school teachers continues to grow with the demand for qualified and passionate educators, with a projected rate of 4% between 2019 and 2029, or approximately 40,200 jobs, according to the U.S. Bureau of Labor Statistics.
Become a Teacher in San Diego
The need for teachers can offer a career that's altogether rewarding, meaningful, and lucrative. Whether you're looking to teach in an online or in-person environment, earning your bachelor's degree in teacher education can be the next step in your teaching journey. 
If you're looking to earn your bachelor's degree and/or teaching credential in San Diego, get in touch with an admissions counselor for information about how Point Loma Nazarene University may be for you. 
Or, if you're ready to take the next step, apply today to take the next step toward becoming a high school teacher.