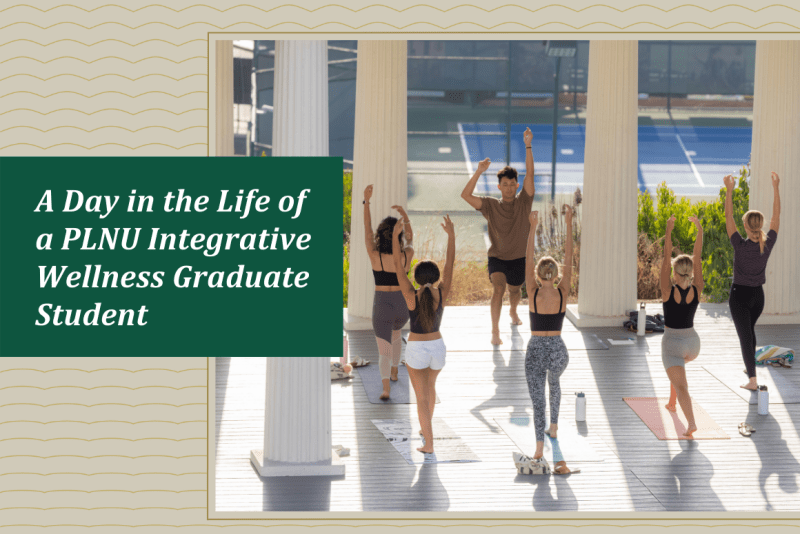 Interested in studying Integrative Wellness? Lauren Yowell and Mayra Pelcastre share insight into their day-to-day lives as graduate students in Point Loma Nazarene University's Master of Science in Kinesiology, Integrative Wellness Program. Lauren and Mayra each discussed their virtual classes, connections with professors, internship opportunities, and their dreams upon completing this graduate program. 
What is Integrative Wellness?
Kinesiology, at its core, is the study of body movement, and how physical activity and sports can affect the overall quality of human life. But when studying the body, PLNU's Integrative Wellness program (IWELL) challenges students to think of care from a holistic standpoint.
An understanding of the science and application of evidence-based emotional, spiritual, physical, and social care should be woven into your professional practice to provide a multi-dimensional, whole person approach to health. And this program will show you how.
Integrative health and wellness is an $82 billion industry, and there are a variety of careers that you can launch into after earning your master's degree in Integrative Wellness. In addition to adding a lifestyle medicine lens to current or future clinical roles in a variety of health professions, such as a nurse, registered dietitian nutritionist, physical therapist, physician assistant or physician, here are some other professions:
Health promotion specialist
Health and wellness coach
Lifestyle medicine professional
Corporate wellness director
Community health educator 
This flexible online program with 8-week quads is catered for on-the-move professionals who want to improve their expertise in health sciences. Let's hear from two students who are striving to make a difference in the healthcare system through lifestyle medicine and integrative wellness practices.
Lauren Yowell's Typical Day as an Integrative Wellness Student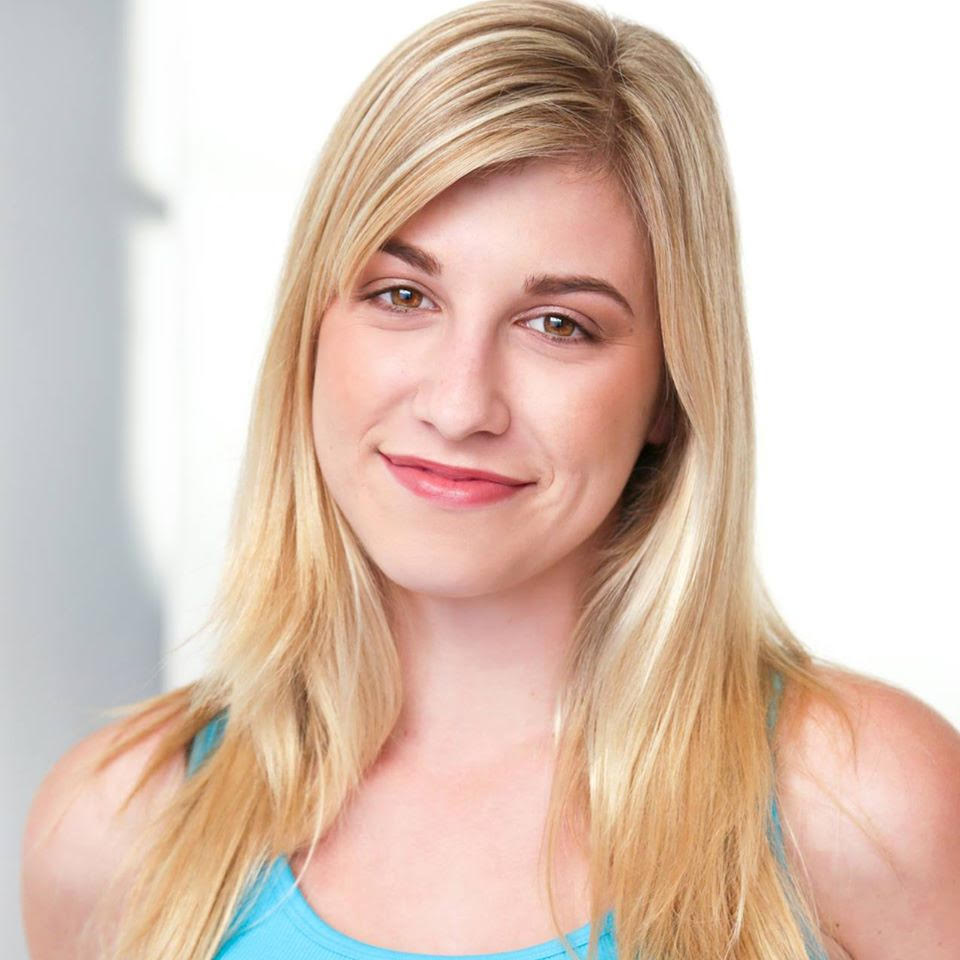 With a solid background in dietetics, Lauren was looking for a grad program that could really help boost her counseling or coaching skills. Her plan was always to be an integrative dietician. PLNU's Integrative Wellness program came highly recommended by her peers, so she thought she'd give it a try. 
"What really drew me was learning that we get to really build these partnerships with our clients or future patients," Lauren said. "We get to collaborate — that's something that means a lot to me…so this is a program tailored to make me approachable and be able to execute really great counseling that not only improves someone's quality of life, but gets to really guide them in goals that they want to achieve."
Another thing that drew Lauren to this program was the flexibility. With virtual classes in the evening, she can still work her full-time job as a nutritionist at The Special Supplemental Nutrition Program for Women, Infants, and Children (WIC) which serves expecting mothers and their children up to age five. Then, two or three times per week, IWELL classes occupy her evenings from 5 pm to 7 pm along with her dietetic internship with UC San Diego Health. 
Want to know what a typical quad load looks like? You can view the IWELL course catalog for a full list of classes and expectations, but here's an example of Lauren's spring in the PLNU's IWELL program:
KIN 6027 — Behavior Change Models, Methods, and Theories 
KIN 6037 — Exercise and Nutrition for Health 
KIN 6047 — Integrative Health and Wellness Coaching 
KIN 6019 — Health Equity and Social Justice 
"KIN 6027 was my favorite class because it really challenged me to learn about different behaviors of people," Yowell said.  "It provides a lot of awareness for health professionals like health coaches to really understand what their patients or clients are going through and maybe certain behaviors…I can be a health coach all I want, but I really need to take a deeper dive into evidence-based research to be credible. So that was just such an insightful class."
Nearing the IWELL program's completion, she decided to take a research dive into a topic that sparked her interest.  
"Currently, my day-to-day is working on my capstone with Dr. Lynch," Lauren explained about her final semester. "That's regarding food insecurity, which is a passion of mine." 
"When people think of this program, they think, 'Oh, I'm just gonna learn about integrative wellness,' but there are actually so many avenues you could go into like health coaching, research. You can even do a thesis and really take a deeper dive into whatever fascinates you and the faculty are just so supportive."
Lauren's capstone project is centered around a survey she conducted across the PLNU student body to see their current state of food security, especially with inflation right now. She explained that psychosocial barriers, like food insecurity, are a part of integrative wellness because being well-fed does affect other areas of your life, like mental health. 
"I feel like a lot of us have been affected and hopefully with more research like this, by students, maybe we could come up with a more permanent Food Pantry program [on campus]," she added. 
Once Lauren has graduated from the Integrative Wellness Program at PLNU, she plans on completing her dietetic internship to become a registered dietitian. And she aims to earn her National Board for Health & Wellness Coaching (NBHWC) certification and really dive into integrative medicine. 
"Hopefully I'll work for UC San Diego Health in the Integrative Wellness Center," Lauren says. "That'd be such a rewarding job and I get to really take a deeper dive and learn about my patients…being an integrated dietitian would be my ideal job — my dream job."
_______
Who are you called to be?
Pursue your purpose at PLNU.
_______
Mayra Pelcastre's Journey to Integrative Wellness
After studying kinesiology in undergrad, Mayra originally started her graduate studies at PLNU with an emphasis on exercise science. But during a virtual informational session where she met Integrative Wellness program director Dr. Jessica Matthews, that changed her path. 
"Dr. Matthews is like the mirror self of what I want to become and who I want to serve," Mayra said. "And she embodies the passion that I have, so I said, 'Okay, this is the program for me.'" 
Mayra's dream is to create a nonprofit organization that serves underserved people, specifically Spanish-speaking communities here in San Diego. It would offer various healthcare resources at a low cost. Once Dr. Matthews learned of her vision, she connected Mayra with a UC San Diego Health internship that has a similar program and area of focus. There, Mayra volunteers and studies from her peers to better equip herself for her own future endeavors. 
"I came from a university that was larger in size," Mayra added, "so to come to Point Loma Nazarene University where there are only less than 20 peers of mine, and now all my professors know my name, know who I am, and know my goals, it's really great." 
Mayra is on track to completing her master's degree in 12 months while also working part-time for a professional soccer team in San Diego. Her favorite class so far was KIN 6019 — Health Equity and Social Justice. 
"This class helped me prepare for the internship and prepare me for my future goals of creating my nonprofit because it was more of an educational background of social justice and how health equity affects our communities," Mayra explained. "I really liked that class."
Mayra says that the program allows her to interview professionals about their backgrounds and also coach a friend through a custom-made exercise program — showing off the shiny new skills she's just learned from her curriculum. 
Is Integrative Wellness Right for Me?
A master's degree in Kinesiology, Integrative Wellness is a multi-faced degree that's rooted in holistic health and care and made for people who enjoy learning online at their own pace. If you have a passion for healthcare and want to see your patients truly thrive in all areas of their life, then this program is right for you.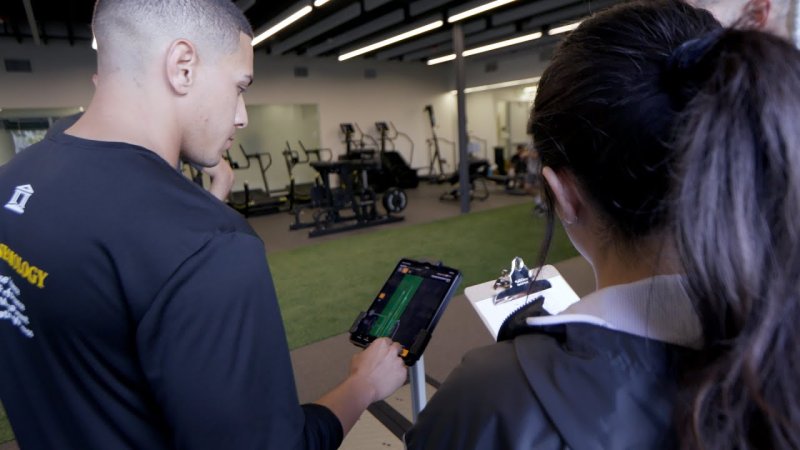 An ideal next step for you may be to learn more about Point Loma Nazarene University's Master's in Kinesiology, Integrative Wellness Program, including the types of courses you'll be taking and what specialties the program offers.