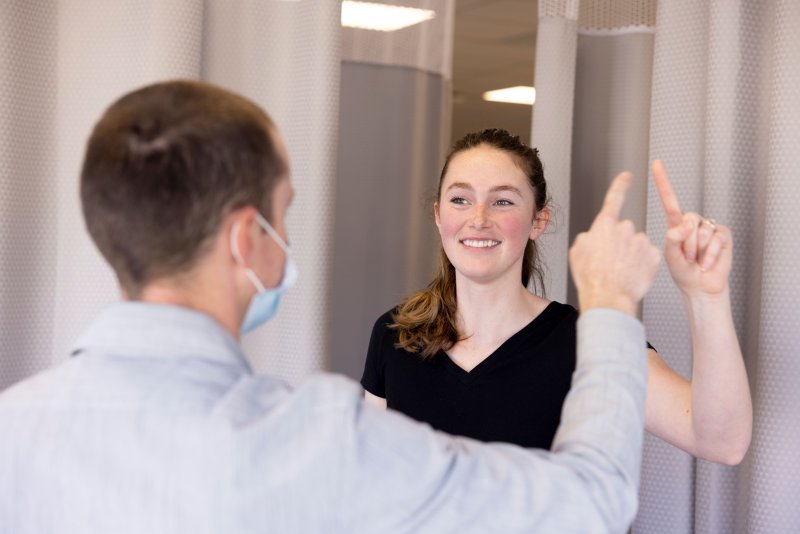 The need for medical professionals is on the rise in the U.S. More than ever, patients of all ages need new healthcare providers to share their skills and expertise in every healthcare sector. Southern California in particular — especially San Diego — has an incredible amount of healthcare opportunities. Physician assistant and occupational therapist are two of the most in-demand, rewarding healthcare professions out there, but which career path is right for you?
Here's a breakdown of each position to help you decide which job fits your career goals, individual personality, and ideal workplace environment.
What is a Physician Assistant?
Physician assistants (PAs) work with doctors, surgeons, and healthcare workers to examine patients and provide patient care. Primary responsibilities include:  
Diagnosing and treating patients
Ordering diagnostic tests
Prescribing medicine
Leading healthcare teams 
Directing patient care (U.S. Bureau of Labor)
Physician assistants must have a robust range of medical knowledge and may work anywhere in the hospital. In fact, there has been a significant movement in recent years to reinforce the title physician assistant — not physician's assistant — to clarify these high-level providers play a crucial role in each healthcare workplace, rather than serving a specific doctor. They often specialize in a certain department, such as: 
Surgery 
Emergency
Psychiatry
Primary care and family medicine
See also: Redefining Physician Assistant Education
What is an Occupational Therapist?
Occupational therapists treat patients with injuries, illnesses, and disabilities by assisting patients in their everyday activities and using these activities as therapy. Per the U.S. Bureau of Labor Statistics, helping with patients' long-term recovery is a cornerstone of occupational therapists' duties.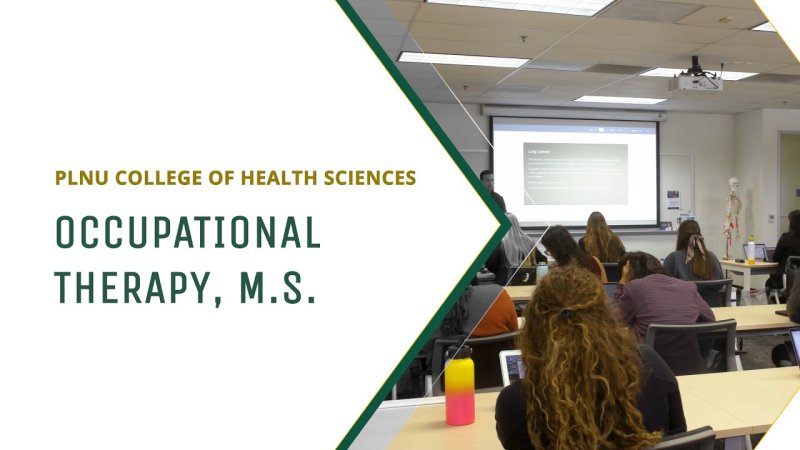 They often visit patients' living spaces, personal residences, nursing homes, or even schools and prescribe equipment, special adjustments, and habitual changes to help the patient navigate their day-to-day lives.
See also: What is Occupational Therapy?
Physician Assistant Personality Traits
Physician assistant opportunities are ideal for people with strong critical thinking and problem-solving skills. According to indeed.com's guide to deciding to be a physician assistant, PAs have many of the same responsibilities of doctors, and have a comparable impact on patients (without the requirement of medical school). 
People with a strong focus and attention to detail are ideal for this position, since PAs have the important roles of diagnosing and treating patients. PAs often sift through large amounts of information to find the important points.
__________
Advance your career and purpose.
Start a graduate degree at PLNU.
__________
There are great benefits associated with working as a PA. This position is ideal for people who want a flexible schedule, a hands-on care environment, and a specific discipline to devote themselves to. Even if you choose a specialization, however, physician assistants work with a variety of patients and circumstances — no two patients or shifts are the same. If you're a person who dislikes monotony and loves to think on your toes, being a PA can be an excellent, engaging position.
Physician assistants are some of the most influential, respected healthcare professionals. People who are motivated, competitive, and self-assured can find a lot of success and fulfillment being a PA.
Learn more in our video below.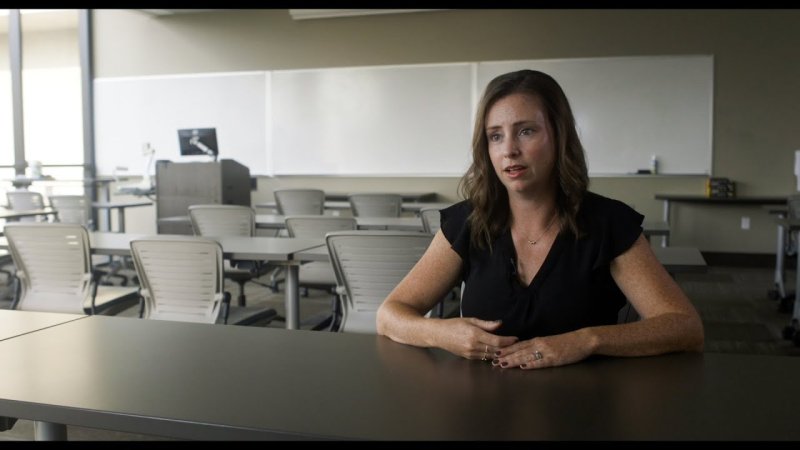 Occupational Therapist Personality Traits
If you like being hands-on with helping people and pay special attention to the day-to-day impacts that an illness, disability, or injury can have, you may be perfect for a role in occupational therapy. An article from Explore Health Careers explains that empathy and a desire to make a personal one-on-one impact are beneficial for these therapists who will be more acutely considering a patient's welfare and living experience.
As an occupational therapist, you'll be equipped to create customized interventions at home, work, or school to keep patients safe, comfortable, and able to enjoy life. If you're someone who has strong foresight and planning, this will help you make the best recommendations of personal equipment and changes to their environment. Great leadership skills can also help you assist patients with setting their own goals and helping them acquire what they need to achieve those goals.
See also: The Differences Between Occupational Therapy and Physical Therapy
Physician Assistant Careers & Salaries
Physician assistants have an average salary of $121,530 per year. They have a growth rate of 28%, which is much faster than the national average. Typical entry-level physician assistant jobs require a master's degree.
After a four-year undergraduate program, applicants of the physician assistant program must have completed at least 500 hours of paid patient care experience, which should take under six months (the number of paid patient care experience depends on the PA program). PLNU's physician assistant program, for example, takes 28 months on average to complete.
Occupational Therapist Careers & Salaries
Occupational therapists have an average salary of $85,570 per year. They have a growth rate of 14%, which is faster than average. Entry-level occupational therapists often require a master's degree.
PLNU's occupational therapist program also takes an average of 28 months after earning a bachelor's degree.
PA vs. OT Career Overview
| Position | Average Salary | Growth Rate | Entry Level Degree | Average Program Duration |
| --- | --- | --- | --- | --- |
| Physician Assistant | $121,530 | 28% | Master's | 28 months (after 500 hours experience) |
| Occupational Therapist | $85,570 | 14% | Masters | 28 months |
See also: Occupational Therapist Salaries and Where They Work
PA & OT Similarities
Both career paths are great for people who want to work personally with patients. Paperwork is involved in each job (as with any healthcare provider role), but both PAs and occupational therapists spend a large amount of time interacting with patients face to face.
Just as PAs sit down with a patient and discuss taking medications, further treatments, or medical procedures that a patient will need; occupational therapists take the time to meet with patients to talk about routine challenges and physical needs. They're also both trained to operate equipment or machinery to help patients.
PA & OT Differences
Physician assistants work specifically with doctors or surgeons to provide patient care and may diagnose patients and suggest treatments. However, although occupational therapists follow a doctor's prescriptions and recommendations, they have a specific expertise to treat patients and often work separately from doctors. They may work with patients after big events like surgeries or diagnoses and help them cope with conditions that affect their daily lives. An occupational therapist may receive a patient who has just seen a physician assistant and would follow the guidance of the PA.
Additionally, occupational therapists should be open to light traveling — they may work in schools or nursing homes or make house calls to improve patients' personal lives. Physician assistants provide patient care in hospitals, clinics, or surgical centers, and travel less frequently.
Take the Next Steps for Your Career
Take the best next step in your healthcare career today by applying for your Physician Assistant, M.S.M. or M.S. in Occupational Therapy. Both programs are goal-oriented and take an average of 28 months to complete. Financial aid is available for each program, and robust academic guidance and support is guaranteed. PLNU's priority is to help you achieve your academic and career goals while becoming the type of professional you've always dreamed.