In response to the growing demand for health care professionals both regionally and nationally, the College of Health Sciences at Point Loma Nazarene University is working to offer a new graduate-level master's in occupational therapy program.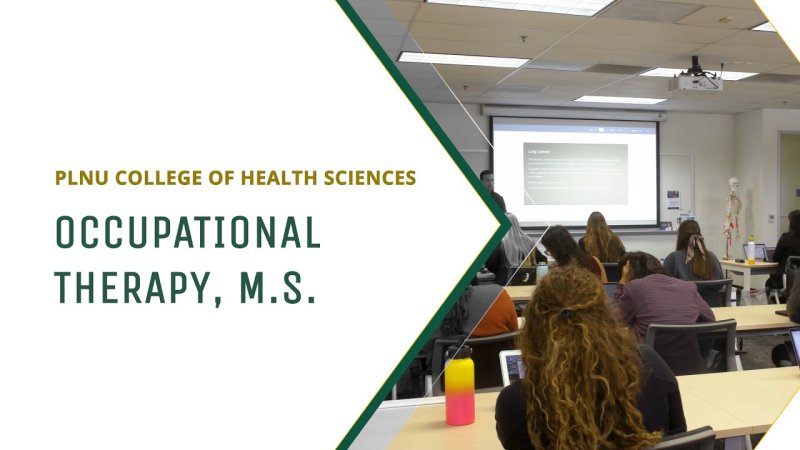 The Occupational Therapy Profession
Occupational therapists (OTs) enable people of all ages to live life to its fullest by helping them promote health and prevent — or live better with — injury, illness, or disability. According to the American Occupational Therapy Association (AOTA, 2018), "As an inclusive profession, occupational therapy maximizes health, well-being, and quality of life for all people, populations, and communities through effective solutions that facilitate participation in everyday living." 
As health care professionals, OTs specialize in restoring clients' abilities to engage in instrumental activities of daily living, i.e., work, play, education, leisure, rest, social participation, and financial and home management skills. OTs work in various settings including pediatrics, geriatrics, orthopedics, neurology, physical rehabilitation, mental health, and in school systems. 
Necessary attributes and skills of an Occupational Therapist:
Communication: Effectively ask the patient questions and educate the patient's family and employer about necessary accommodations.
Organization: Develop complex treatment plans for patients that require high organizational skills.
Goal-oriented: Encourage patients as they work toward improvement, and work to implement treatment goals.
Active: Be physically fit to aid clients with various disabilities and effectively demonstrating exercises.
Strong writing skills: Be able to write quickly and practically to assess and record patients' activities and progress.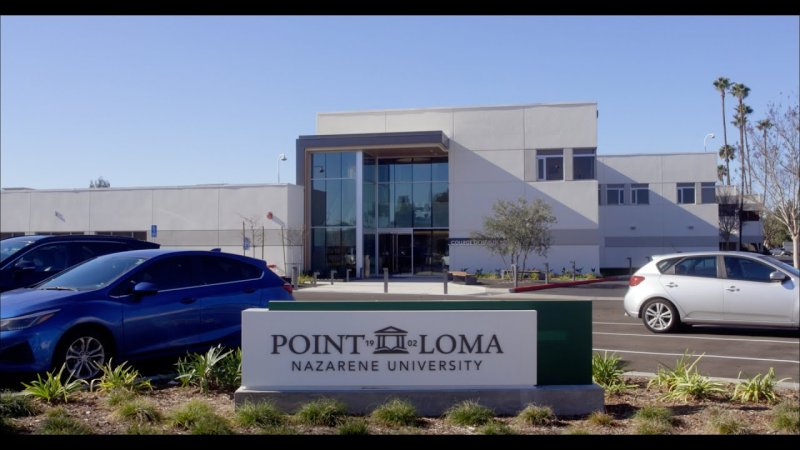 PLNU Program Highlights
Students in the occupational therapy program at PLNU can expect a hands-on, evidence-based master's curriculum that prepares you to improve the health and wellness of others. Students will connect with fellow healthcare professionals and clients, as well as serve within a variety of academic, clinical, and community settings.
In keeping with the mission of the University, the mission of the PLNU Occupational Therapy program is to produce competent and professional graduates who provide evidenced-based and occupation focused  interventions that serve others as an expression of faith. 
As a Christian community shaped by grace, truth, and holiness as a way of life, Point Loma Nazarene University and the Master of Science in Occupational Therapy Program are committed to pursue and reflect the diversity, inclusion, and equity of the kingdom of God portrayed in scripture. We believe that every human being is created in the image of God and that our diverse identities, experiences, and abilities enrich our learning community.
Program Learning Outcomes
The Point Loma Nazarene University Master's in Occupational Therapy Program Graduate will be able to:
Use critical reasoning to provide evidence-based occupational therapy services across the lifespan, in a variety of service delivery models, health care settings, and community-based systems.
Develop and utilize a therapeutic use of self during client interactions, which supports the client's engagement in occupational therapy, and achievement of the clients' goals.
Provide services within a client-centered and occupation-based framework, with consideration of contextual factors, which influence a person, groups' and/or populations' ability to engage in meaningful occupational tasks and roles.
Demonstrate compliance with legal, ethical, and professional standards when interacting with clients, service providers, and/or systems.
Exhibit the ability to document, manage, and evaluate outcomes of services provided.
Develop clinical programs, which meet a need for underserved persons, groups, and/or populations in the community.
Embrace diversity, equity, and inclusion in clinical practice through the delivery of high quality, accessible, and culturally responsive care within a technological and global environment.
Advance the awareness and ability to work collaboratively with inter-disciplinary team members to enhance the provision of client-centered, quality occupational therapy services.
Accreditation
Point Loma Nazarene University's Master of Science in Occupational Therapy has been granted program accreditation by the Western Association of Senior Colleges and University Commission (WSCUC). WSCUC can be contacted at 1080 Marina Village Parkway, Suite 500, Alameda, CA 94501: 510-748-9001.
PLNU Master of Science in Occupational Therapy Program has been granted applicant status by the Accreditation Council for Occupational Therapy Education (ACOTE). Applicant status is granted when a university has submitted a letter of intent and demonstrated a commitment to beginning a new program by allocating sufficient resources to the development of this program. PLNU MSOT program will submit a Candidacy application in December 2022.
If Candidacy Status is granted, the program may admit its first class of students and proceed to the second step of the process, the pre-accreditation review. In this step, the program conducts a programmatic self-study and prepares a Report of Self-Study, a comprehensive self-assessment of the program's compliance with ACOTE Accreditation Standards.
Upon review of this report, ACOTE grants, defers action on, or denies Pre-accreditation Status, a decision that reflects ACOTE's opinion of how likely the program is to meet the ACOTE Accreditation Standards by the time of the initial on-site evaluation. In preparation for the initial on-site evaluation, trained evaluators conduct a complete review of the Report of Self-Study submitted by the program.
The last step of the process is an initial on-site evaluation conducted by a two-member team. At the conclusion of the on-site evaluation, the team prepares a Report of On-Site Evaluation, which is reviewed by the program for factual accuracy. The Evaluators' Report of On-Site Evaluation and any response from the program are then reviewed by ACOTE. ACOTE uses these materials as the basis for action regarding the accreditation status of the program and the term of accreditation awarded (5 or 7 years).
For further information, go to ACOTE® website or contact ACOTE® at 6116 Executive Boulevard, Suite 200, North Bethesda, MD 20852-4929, (301) 652-6611, or email accred@aota.org.
Program Policies and Procedures
Students enrolled in the Occupational Therapy program must read and follow the Occupational Therapy Student Handbook.
National Board for Certification in Occupational Therapy (NBCOT®) Exam Pass Rate
The Point Loma Nazarene University Master of Science in Occupational Therapy Department will publish its Occupational Therapy National Certification Exam (NBCOT®) pass rates for the five most recent graduating classes when this information becomes available.
PLNU Licensure and Professional Certifications Information
Point Loma Nazarene University has determined that completion of the Master of Science in Occupational Therapy degree prepares graduates to apply for licensure in any of the 50 states. Licensure is required for occupational therapists and each state sets its own requirements for a license as an occupational therapist. To obtain a license, an individual must graduate from a U.S. OT program accredited by the Accreditation Council for Occupational Therapy Education (ACOTE®) and pass the National Board for Certification in Occupational Therapists (NBCOT®).
For more information about PLNU's master's in occupational therapy program, contact OT@pointloma.edu. You can also contact the occupational therapy program director, Beth Sullivan, OTR/L, OTD, at bsulliva@pointloma.edu.