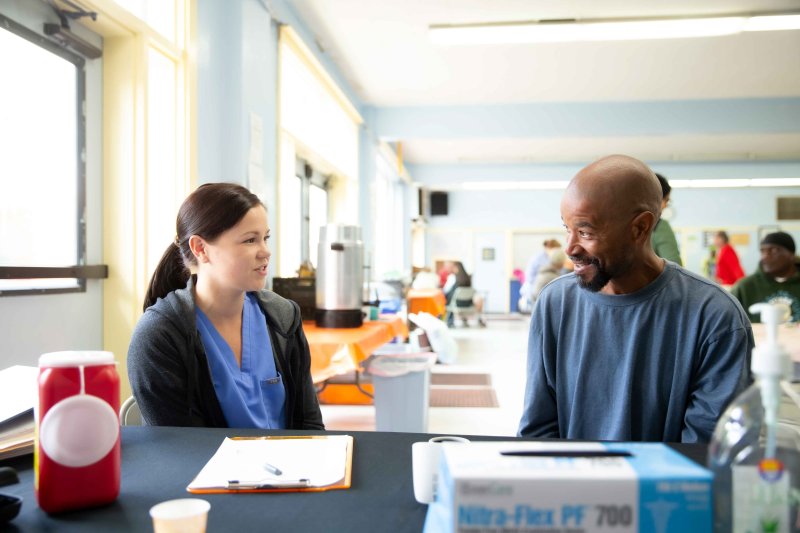 If you're looking for a career involving active movement, out-of-the-box thinking, and helping others, a career in occupational therapy might be for you!
What is occupational therapy?
Occupational therapy is a healthcare career that helps people find applicable ways to overcome barriers impacting cognitive, physical, or sensory abilities. Occupational therapists (OTs) work with a variety of patients in many different places, including:
The classroom
Work environments
Mental health settings
OTs utilize intervention therapy, adaptive equipment (such as wheelchairs, eating aids, etc.), and basic skills (such as managing time, budgeting, etc.) in order to help their patients move and function on their own. 
What does being an OT look like?
An occupational therapist focuses on helping patients improve their fine motor skills (small-muscle movements made with hands, fingers, and toes), cognitive thinking skills, and sensory processing. Whether working with adults or children, the goal is to make patients' lives more functional as they improve their abilities.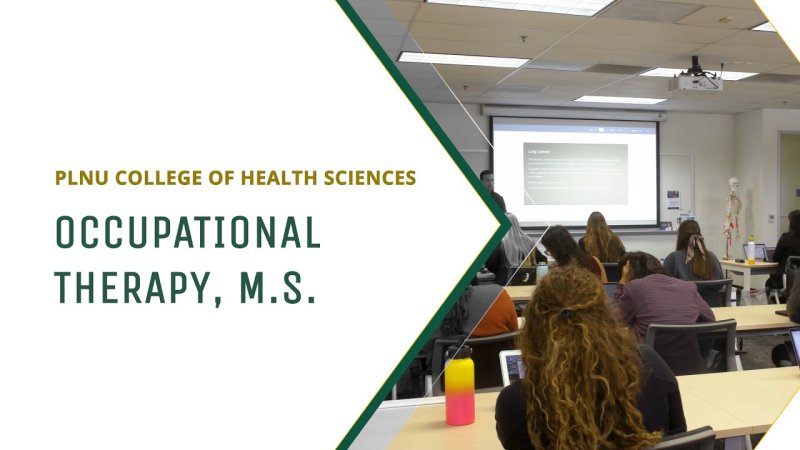 An OT typically works 40 hours a week scheduling one-on-one sessions with patients. The work environment varies depending on the patient. Some common places an OT works in addition to the hospital setting are:
Schools
Home healthcare
Nursing homes
Rehabilitation facilities
The therapy sessions focus on developing skills in a way that's accessible to the patient. In addition to practicing these skills, OTs also need to have a growth-oriented model to help their patients set goals they can work to achieve.
Examples of the goals occupational therapists and patients set together:
There are many types of goals occupational therapists set with their patients. These goals are tailored to each patient's specific needs to help them continue making progress in the right direction. A few examples of common goals OTs work toward with their patients include:
Improving hand-eye coordination. 
Completing basic life skills independently (hygiene, getting dressed, etc.).
Working on handwriting or typing skills through fine motor exercises.
Discovering coping mechanisms to process in high-sensory environments.
__________
Advance your career and purpose.
Start a graduate degree at PLNU.
__________
What's the difference between occupational therapy and physical therapy?
Occupational therapy and physical therapy (PT) can be easily confused as both jobs aim to improve the well-being and independence of individuals. However, the main difference is that PT focuses on improving overall physical strength and mobility, while occupational therapy is much more fluid and wide-ranging in its overall goals.
More than strengthening a torn ligament or muscles around a recently mended bone (gross motor skills), for example, occupational therapy can specifically be utilized to help with sensory-processing and development of fine motor skills. 

Read more about the differences between OT and PT here.
Job outlook for occupational therapists
Employment in occupational therapy is growing significantly. Overall employment is projected to expand 17% (which is faster than average growth) from 2020 to 2030, according to the U.S. Bureau of Labor Statistics. 
OT salary and skills
The median annual salary of an occupational therapist as of 2021 is $86,280. However, the salary can fluctuate depending on location, work setting, and organization an occupational therapist works for. From highest to lowest wages, the following describes the varying differences in pay among different industries, according to the U.S. Bureau of Labor Statistics.
Nursing care facilities: $92,260 per year
Home healthcare services: $91,830 per year
Hospitals: $86,910 per year
Offices: $86,830 per year
Elementary and secondary schools: $76,560 per year
Necessary attributes and skills:
To thrive in the field, occupational therapists should have the following skills:
Communication to ask the patient questions and educate the patient's family and employer about necessary accommodations.
Problem solve to create the right treatment plan for each individual patient.
Organization to develop patient treatment plan. 
Goal-oriented to encourage patients as they work toward improvement.
Physically able to help people with various disabilities and demonstrate exercises.
Strong writer for assessing and recording patients' activities and progress.
Empathy and compassion toward patients.
Patience when working with patients during their recovery process.
How do I become an occupational therapist?
If you're wanting to become an OT within six to eight years, here's the common plan to follow: 
Earn your bachelor's degree
Occupational therapists typically have a bachelor's degree in a similar field such as:
Health science
Biology
Psychology
These degrees typically introduce you to anatomy and other courses that help you better understand the human body, which can support you as you continue your education in this specialized field. The skills and knowledge gained from these degrees can set you up for success in the next step. 
Continue your education with a master's degree
Occupational therapy master's programs usually take two to three years. While applying for programs, make sure you check out the American Occupational Therapy Association website to ensure the programs you're considering are on their approved list. These programs build upon your undergraduate knowledge and demonstrate the ways in which you can apply them to occupational therapy practices.
Pass the National Board for Certification of Occupational Therapists exam
After completing your education requirements, you'll have to pass the NBCOT Occupational Therapist Registered exam. The exam takes four hours and is proctored at a designated testing site. You can apply for the exam on the NBCOT website. Once you pass, you will receive the OTR certification and are eligible to apply for your state license. 
Get an OT license
OTs must apply for a state license after receiving their Occupational Therapist Registered certification. It's important to note that in addition to your certification, each state has its own additional requirements (You can find California's requirements on this website). Upon gaining your state license, you'll need to uphold your state's guidelines on how to maintain it, including completing continuing education.
Earn your OT degree in San Diego!
PLNU offers an M.S. in Occupational Therapy that will prepare you not only for your certification exam but for knowing how to truly care for and support your future patients. With our new state-of-the-art College of Health Sciences campus at the PLNU Balboa Regional Center in the Kearny Mesa neighborhood of San Diego, California, you'll be set on the path to achieving your career goals.
Watch the video below to learn more about PLNU's Balboa Regional Center.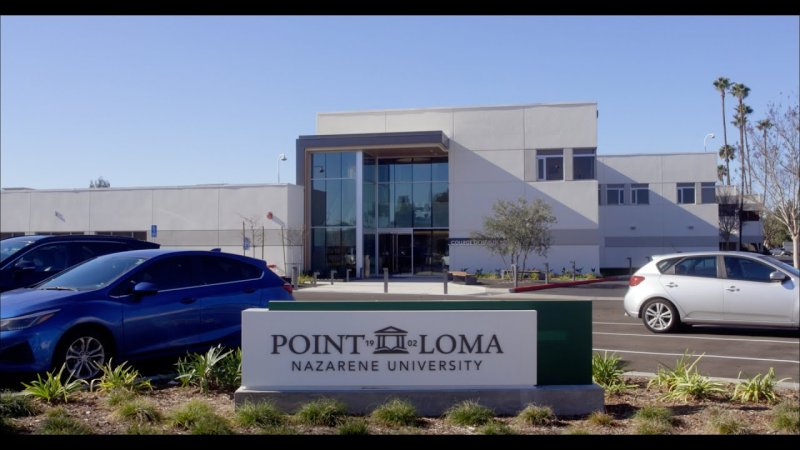 Learn more about how you can get your M.S. in Occupational Therapy through Point Loma Nazarene University.