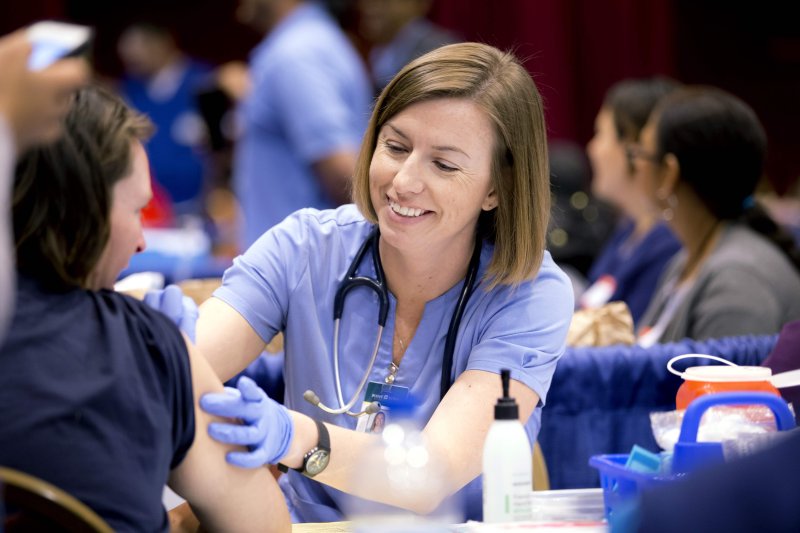 Have you ever felt burnout in your healthcare career? Nursing is an incredible calling that touches countless people and helps save lives. As the need for nurses continues to rise, nursing remains a vital and promising career.
However, nursing can also be a high-stress career. It's common to feel fatigued or feel overwhelmed at times, and that can even lead to burnout. Although burnout can be a discouraging or frightening phenomenon, here are some tips to prevent burnout and empower yourself as a nurse in difficult circumstances.
What is Nurse Burnout?
According to the World Health Organization, the three indicators of burnout are feelings of energy depletion or exhaustion, negativity or increased mental distance from your job, and reduced professional efficacy. Although noticing one or two of these effects can be common signs of impending burnout, burnout occurs when feelings of fatigue, cynicism, and overextension are all present.
Burnout is especially common during periods of high workloads or high stress. The COVID-19 pandemic is an example of prolonged periods of high stress, worldwide staffing shortages, long hours, and exhaustion. As healthcare workers across the world are still recovering from the incredible impact of COVID-19, burnout continues to be especially common for nurses.
What Causes Nurse Burnout?
The article "Burnout in nursing: a theoretical review," published in Human Resources for Health, summarized the findings over ninety publications regarding causes and effects of burnout among nurses. Results showed that inadequate staffing, time pressure, low shift flexibility, and long hours often lead to burnout. Many concluded that nurses often experience burnout when they feel the reward isn't worth the effort and commitment they're investing.
There are also other things that may affect morale, like:
Negative team relationships
Low autonomy
High psychological demands
Ineffective communication from leaders
Negative nurse-physician relationship
Poor social climate
In addition, nurses are required to work closely with patients affected by illness, injury, and death on a daily basis, which can be emotionally and mentally draining.
Signs of Nurse Burnout
An article about nurse burnout from Well-Being Index described consistent tiredness, depression, and anxiety as common signs of burnout in nurses. Nurses experiencing burnout may find themselves being insensitive to patients, make poor judgment calls, or seem detached or less invested in their work than usual. 
They may dread going to work or might be dissatisfied with their career. Burnout can also express itself in physical ways like sickness, changes in appetite, headaches, or muscle pain. Feelings of helplessness or self-doubt are also common.
Does Nurse Burnout Affect Patient Care?
Not only can nurse burnout be detrimental to a nurse's work-life, it can also have a dangerous impact on patient care. "Burnout in nursing: a theoretical review" found that burnout among nurses can reduce job performance and worsen quality of care, potentially resulting in accidents, medication errors, patient falls, infections, and other adverse events.
There's also a strong correlation between nurse burnout and negative recorded patient experiences. Burnout can also lead to high turnover within a department, which can be detrimental to a hospital's efficacy and stability.
It's important to remember that even the most compassionate, capable nurses are subject to burnout, and no one should feel guilt or inadequacy for taking care of their own mental and physical health. In reality, nurses prioritizing their own health and safety is the best way to ensure that patients are receiving the best care.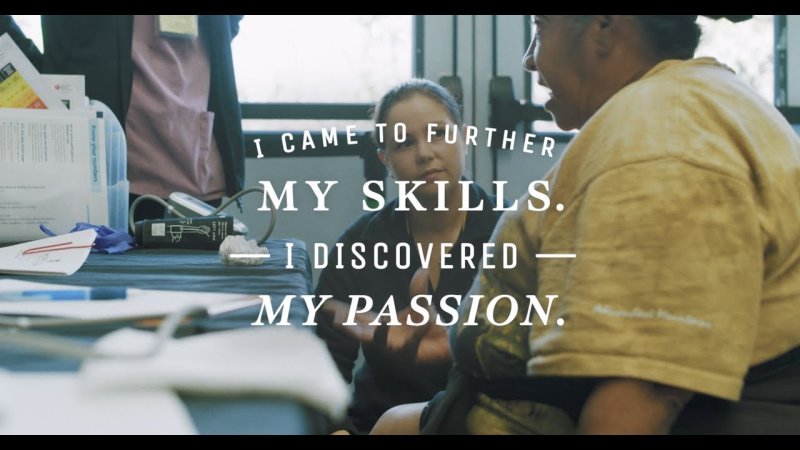 How to prevent nurse burnout: 5 tips
1. Prioritize social support
Social support is "a predictive and preventive factor against burnout symptoms," according to a review published in Japan Journal of Nursing Science. Building friendships and professional relationships can help make valuable connections that can help you feel less exhaustion and more personal accomplishment. Nurses who practice social support can assist each other in their day-to-day routines, congratulate each other on personal achievements, and have a personal chat if someone is showing signs of stress or fatigue. Plus, it's always better to know you're not alone, especially in times of hardship.
2. Build resilience with emotional intelligence
Emotional intelligence is the ability to perceive emotions and interpret them accurately as they occur — both within yourself and others. American Academy of Family Physicians' (AAFP) article "Ten Strategies for Building Emotional Intelligence and Preventing Burnout" explains that you can use strategies to strengthen your emotional intelligence to make yourself more resilient against burnout.
One example is clarifying your intention for the day. Taking all the impending tasks into account, create a goal for the day, such as "I need to provide clarity" or "I need to be light hearted." Once you have an intention for the day, you can align your actions toward that direction.
Additionally, it's valuable to create space for all emotions, even the ones that make you feel vulnerable. Try to be open about your weaknesses, and grow more comfortable saying "I don't know." Curiosity and an enthusiasm for learning new things is also a great mindset that helps turn daunting questions into positive educational experiences.
3. Practice self-care
The article "Ten Strategies for Building Emotional Intelligence" includes self-care as a fundamental part of improving your work-life and fighting fatigue. Getting enough rest, eating healthy meals (without skipping any), and exercising are great starting points to check in on your self-care. It's also important to not overexert yourself on your days off — although it's fun to take trips or short vacations, consider resting at home or another comfortable environment on weekends when you feel especially drained from work.
4. Boost job satisfaction (for yourself and others)
Job satisfaction is an extremely important factor in burnout, finds a cross-sectional study from the International Journal of Environmental Research and Public Health. Although supervisors and the organization hold most of the sway in workplace dynamics, it's also crucial for nurses to know what they're looking for in an ideal workplace. Nurses can help communicate what they're hoping for to supervisors and coworkers and can also try to be their ideal for others. Consider bringing treats to share with your unit (if allowed), celebrating coworkers' birthdays or accomplishments, and finding ways to spread optimism and positivity in your workplace.
5. Begin and end each workday well
Another great suggestion from AAFP's article is creating an uplifting routine to start and end each workday. As a Healthcare worker, you know a lot can happen during a shift, and it's easy to feel like you're not in control. Creating a morning ritual can help start your day on a positive note. Consider listening to music, eating a healthy breakfast, stretching, or doing something that brings you joy. At the end of your shift, try to say goodbye to all of your colleagues, express gratitude, and try to leave on good terms with everyone. That feeling of closure will help you feel that you've done your part and can go home feeling confident.
__________
Discover who are you called to be.
Pursue your purpose at PLNU.
__________
How to Recover From Nurse Burnout
It's likely that you'll experience burnout at some point in your nursing career, even if you try to prevent it. However, there are ways to recover your enthusiasm and confidence for nursing and combat nursing burnout, including:
Counseling
Practicing mindfulness
Talking to supervisors about adjusting your schedule
Taking some time off
Counseling is an indispensable tool to help you improve your mental health, sort out your thoughts and emotions, and take control of your life. An article published in Medical Device News Magazine emphasized several benefits of counseling for healthcare workers, especially for those who are experiencing significant stress, depression, or anxiety. Counseling helps you tackle challenges in your life by identifying stressors and finding the best way to cope with them. It also analyzes how your work-life affects your personal relationships and helps you set goals for yourself to find a healthy work-life balance. If available, check to see if counseling or therapy are included in your health insurance plan.
Practicing mindfulness has also been proven to reduce stress, anxiety, and depression in nurses, per the article "The effectiveness of mindfulness based programs in reducing stress experienced by nurses" published in JBI database. Programs like the mindfulness-based stress reduction program (MBSR) use techniques like mindful meditation, body awareness, and yoga to teach relaxation and stress management. Yoga and exercise improve bodily health, which can also improve mental health, quality of life, and overall wellness.
It's also important to talk to your supervisors and colleagues about your burnout symptoms so they can help you find solutions. You may consider working to find a schedule that better fits your needs. Even if it's a temporary change, it's worth talking about your options with people who may have valuable knowledge to help you.
Finally, take advantage of using your time off. Make sure you know your organization's policies and rules regarding paid time off, and find out how much time you have available. Having extra time to spend with friends, family, and even to yourself can be rewarding and rejuvenating. Taking a step back can also help you see the big picture and remind you what you value about your job. Even as your friends and coworkers are working hard, try to avoid feeling guilty about taking some time off — after all, treating burnout will help you return as a more refreshed, more efficient member of your healthcare community.
Consider Going Back to School
Sometimes, new opportunities can be beneficial to renewing your enthusiasm for nursing. Earning your master's in nursing can be a huge benefit to your career. A graduate degree in nursing can open up new opportunities, qualify you for positions with more seniority, and broaden your knowledge of nursing and healthcare.
PLNU offers MSN, (RN to MSN), BSN to MSN, and Post-MSN certificate programs. Specialty tracks are also available, including adult-gerontology CNS, pediatrics CNS, women's health CNS, nursing education, and healthcare leadership. Whether you're looking for upward mobility or hoping for a change, the MSN program can help you begin a new chapter of your career.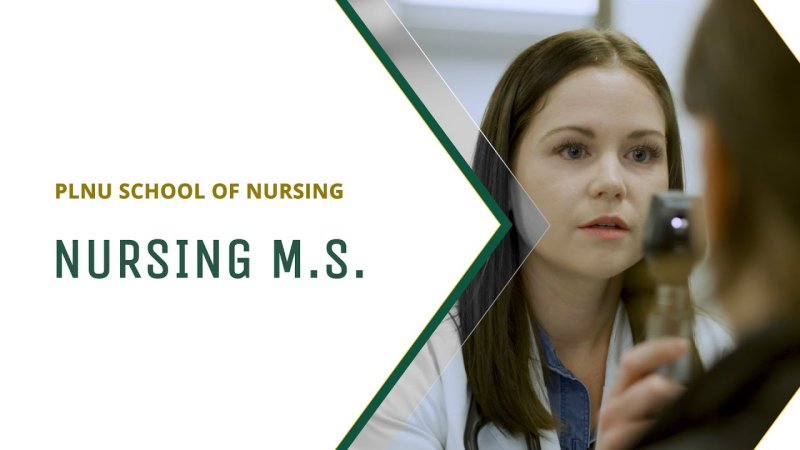 Click here to learn more about the theories of nursing.