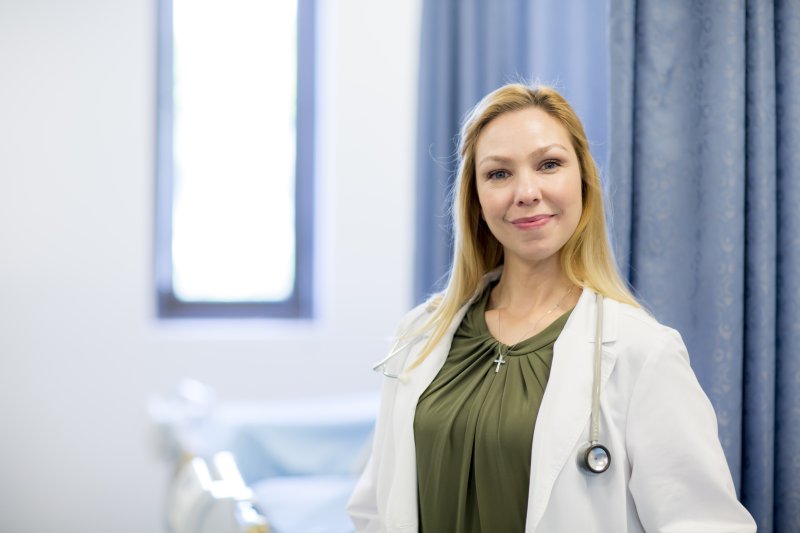 As the field of healthcare continues to grow, practicing nurses and other healthcare workers are looking for ways to specialize. There are plenty of ways to continue education and certification, even for registered nurses who have already earned advanced degrees like a master's or doctorate in nursing.
One of these opportunities is a post master's certificate (PMC) in nursing. As a healthcare professional who has already earned a master's or doctoral degree in nursing, you may be asking yourself if a post master's certificate program is worth your time and resources to pursue?
A post master's certificate is a great way to continue your nursing education and qualify for senior-level positions, especially if you want to work with a specialized patient population.
What is a post master's certificate?
A post master's certificate in nursing is designed to help registered nurses specialize in their preferred patient population. This is ideal for nurses who want to develop a mastery of a certain area of expertise in order to qualify for leadership or teaching positions. It also gives you the confidence to know that you're providing the best care for your patients as possible.
Post master's certificates come in two forms: advanced practice registered nurse (APRN) specialties and non-advanced practice registered nurse (non-APRN) specialties. 
Some of the APRN specialities include:
Certified nurse midwife (CNM) 
Clinical nurse specialist (CNS) 
Nurse practitioner (NP)
Non-APRN specialities include:
Clinical nurse leader (CNL) 
Forensic nursing, nursing administration and management 
Nursing informatics 
Nursing education 
Nursing leadership and health systems management 
Patient safety and healthcare quality
Some PMCs qualify you for high-level leadership roles that impact a variety of patients and health care workers. Some take a holistic view of your healthcare organization and help optimize systems and procedures. Others help you to better assist particular patient populations to ensure they receive the best care.
A post master's certificate not only qualifies you to work in one of these specialty areas, it also prepares you to take the licensure examinations for most of them so you can start working in your new career sooner. 
Why should I earn a post master's certificate in nursing?
As the type of work that naturally carries a sense of purpose, nursing can often feel fulfilling on its own. However, it can sometimes be difficult to gain upward mobility without further specialization or education.
In other professions, you might start as a coordinator, move to manager and then to director based on years of experience. As a result, many nurses need to seek other paths to upward mobility and salary increase through more education.
A post master's certificate provides these opportunities for nurses who have already earned a master's or doctorate in nursing while allowing them to further specialize in careers like:
Nurse anesthetist 
Psychiatric mental health 
Nurse practitioner 
Nurse midwife 
Family Nurse Practitioner (FNP)
Clinical Nurse Specialist (CNS)
Informatics Nurse 
Nurse Educator 
Nurse Researcher 
Oncology Nurse 
Travel Nurse 
It's important to consider what specialty nursing path you're interested in before starting a post master's certificate and to remember that each job opportunity will be subject to different salary levels and licensure requirements based on the state you work in.
__________
Become who you are called to be
Pursue your purpose at PLNU.
__________
What are some different nursing certificates you can earn with a PMC?
There are many certificate options for nurses interested in pursuing the PMC route and earning another degree after their master's or doctorate in nursing. These include certificates in:
Adult/Gerontology Nursing 
Women's Health 
Pediatric Nursing
Mental Health
It's important to choose a university that fits your goals and prepares you to take licensure exams. PLNU's Post-MSN Certificate (PMC), Clinical Nurse Specialist and Post-Graduate FNP Certificate are two programs that prepare nurses to take advantage of professional opportunities upon completion. 
How long does it take to earn a post master's certificate?
A post master's certificate typically takes between one and two years to complete depending on the program. All programs will include clinical hours that vary based on the program and university requirements. Often these requirements are also linked to that state where the university is located, so be sure to research this information before applying to a program in a different state from where you plan to practice. 
A PMC program usually starts with some type of assessment called a "gap analysis" to help you and your program coordinator figure out which courses you still need to take and which ones you already have experience in. From there you'll choose your specialty and continue to take classes before moving into practicum or clinical hours. Completion times will vary depending on the program you take. At PLNU, the PMC program for clinical nurse specialists takes 18 months while the PMC program for family nurse practitioners takes a little over three years.
Start your journey toward a post master's certificate at PLNU
A post master's certificate in nursing is a great way for registered nurses with secondary degrees to continue learning and specializing without having to earn another degree. With a variety of specializations and options for earning your certificate, PLNU prepares nurses of all backgrounds to advance their career. 
Learn more about PLNU's School of Nursing and its postgraduate programs, like the post master's certificates in nursing.