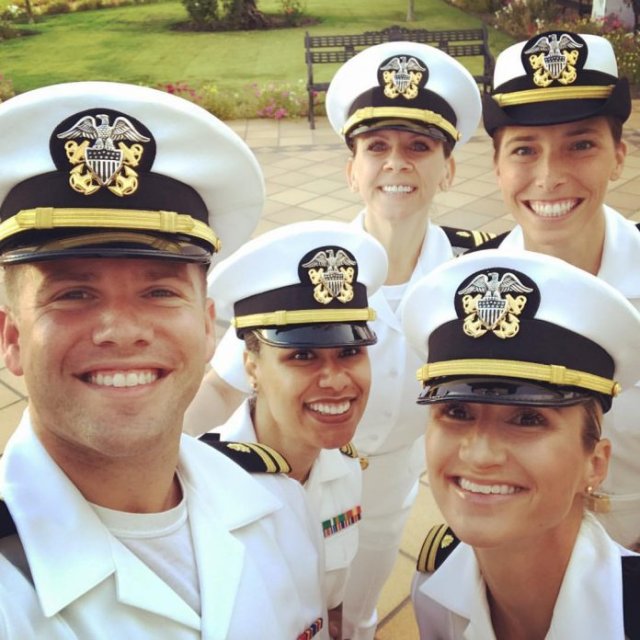 Throughout his Navy nursing career, Joshua Womack, RN, CNS, MSN (MSN 20) has worked hard to serve family and children patient populations with the highest level of care. 
Womack is currently working on the labor and delivery floor — as one of two clinical nurse specialists — at a large military treatment hospital in Portsmouth, Virginia. As a perinatal clinical nurse specialist (CNS), he also regularly helps out on the postpartum floor. He graduated in May 2020 with his Master of Science in Nursing (MSN) from Point Loma Nazarene University and began his utilization tour in October. 
"I enjoy labor and delivery because it is one of the places in a hospital where you get to be part of somebody's extremely special time in their life," he said. "Having to quickly establish trust with someone else and then guide them through their inpatient journey — that's one thing that I've always enjoyed about nursing; I find it extremely fulfilling." 
Womack's journey to becoming a nurse began when he was young. His father and aunt were professional nurses and he grew up listening to their stories from work.
"I have always aspired to be the kind of nurse that my dad was. He was always so well-received with all the teams that he's ever worked with or any of the jobs he's ever had," Womack said. 
From the time he began college, Womack knew he wanted to work in the medical field. He worked as an ER registrar in Starkville, Mississippi, when he started his bachelor's degree work. He originally wanted to go into healthcare administration and bypass the clinical aspects associated with nursing. However, the longer he worked in the emergency room, the more Womack realized how much he admired the clinical competencies and critical thinking skills of nurses. He saw how nurses worked autonomously, responded analytically to various situations, and got to engage in raw human experiences. The result: he decided to pursue a nursing career.