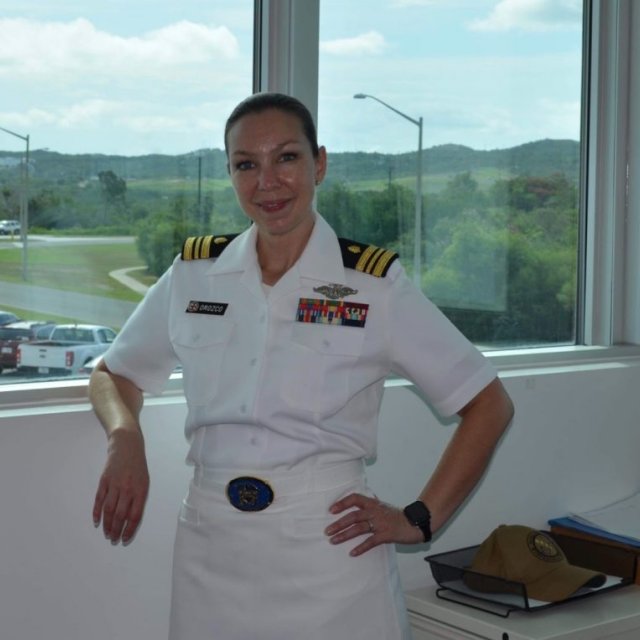 While pursuing her advanced nursing degree as a Navy nurse, Roberta Orozco RN, CNS, MSN (MSN 18) was diagnosed with advanced cancer. 
Roberta Orozco took a non-traditional nursing route and joined the Navy before attending college. She entered the field of medicine as an enlisted Corpsman and began her nursing journey. 
While earning her BSN, Orozco went from being enlisted to becoming an officer. After she completed her BSN and Basic Hospital Corps School in 2010, she went to Field Medical Service School to serve with Marine operating forces. 
When Orozco was stationed at Camp Pendleton in San Diego, she decided to apply for a Duty Under Instruction (DUINS) program. She had worked as a nurse for six years and was ready to become a leader in the field. 
Since she was stationed in San Diego, she began researching the program at PLNU. The first element that appealed to her was the lower professor to student ratio, which she felt was instrumental in a learning environment. 
Another element she liked was that PLNU was a faith-based school. "That's the biggest thing that drew me in," she said. "I felt like it was not only going to provide me with a degree but also provide for me holistically. I strongly identify with a community that looks to develop the person as a whole."
Throughout her MSN program, Orozco found a lot of support amongst her DUINS cohort. When someone in the cohort was struggling academically or needed help keeping their grades up, the cohort would rally around that person and help them.