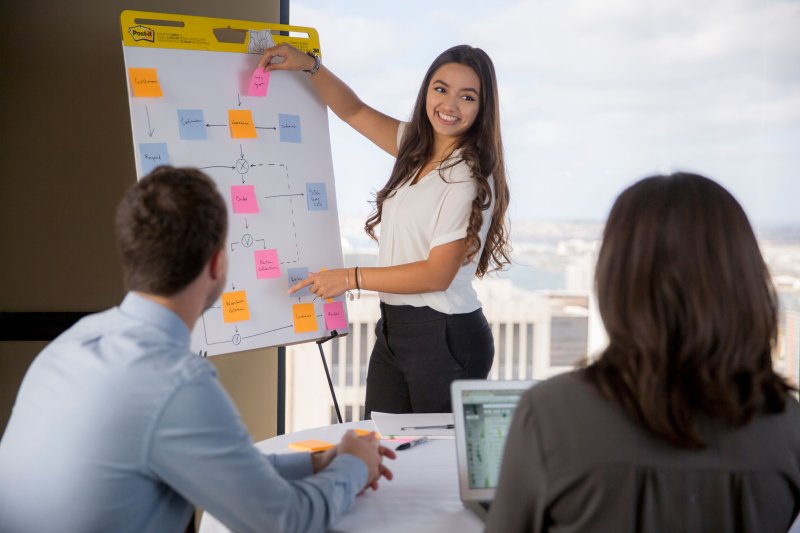 There are countless reasons to start your undergraduate studies at a community college. Not only is it a lower-cost option for many prerequisite classes, it also allows for flexibility with balancing other commitments like work and family. The community college pathway also provides the opportunity to figure out what it is you're passionate about and can set you up well to transfer schools when it's time to continue earning your bachelor's degree at a four-year institution. 
How to Pick a Community College 
Community college gives you the opportunity to begin exploring potential academic interests without the pressure of selecting an academic track. These schools typically offer the chance to meet with counselors as initial points of contact and can be a helpful first step for getting questions answered. 
When trying to narrow down which institution might be best for you, it can be helpful to look at variables like location and extracurriculars offered. You might need to consider the flexibility of course scheduling if you're navigating other potential conflicts, or you might look for a program that's completely online. Oftentimes, schools will allow you to audit classes if you have permission from the professor or department you're interested in as well so you can gauge whether a place may be a good fit for you. 
If it's your intention to enroll in a four-year university, it can be helpful to understand the process of transferring colleges ahead of time. It can be especially beneficial to choose a place that has pre-established agreements with four-year degree programs to pursue a bachelor's degree. This ensures that you're able to more seamlessly make that move when the time comes. 
For example, Point Loma Nazarene University has a dedicated Adult Degree Completion Programs geared toward supporting those who have any number of college credits in obtaining their bachelor's degree. If you have an idea of what field you might specifically want to work in, PLNU's programs and the community colleges they work in conjunction with are laid out here. 
PLNU partners with the following community colleges across San Diego County: 
San Diego City College 
Cuyamaca College
Grossmont College 
MiraCosta College 
Palomar College 
Southwestern College 
Sharp HealthCare
__________
It's never too late to start your journey.
Apply to one of our Adult Degree Completion Programs today.
__________
Community Colleges in San Diego 
San Diego City College
Just south of Balboa Park, San Diego City College has many offerings both online and in person. Through the school's partnership with PLNU, those pursuing a career in nursing are able to start their education here and continue on this comprehensive educational track to obtain their Bachelor of Science in Nursing (BSN). 
Cuyamaca College
Cuyamaca College is another school that allows students to maintain their work-life balance while getting the same high-quality education as their peers. Once students are ready to transfer, there are many bachelor's degree tracks from child development to organizational leadership. The school provides comprehensive support to those who might be uncertain about their next steps. This includes separate counseling, career, and transfer centers that each offer specialized guidance. 
Grossmont College
Located in El Cajon, Grossmont College is another community college that supports students in unique classes and flexible learning opportunities. Their partnership with PLNU offers specific tracks for those looking to earn a BSN or a Bachelor of Arts in Computer Information Technology. There's also a PLNU advisor with an office on Grossmont's campus available for additional guidance. 
MiraCosta College
MiraCosta College has several different locations in North County (San Elijo and Oceanside), San Diego, with a couple of other supporting campuses that include their technology institute and the community learning center. Their programs range from various certificates to many courses that support a range of undergraduate degree paths. Whether you're interested in pursuing a Criminal Justice, B.A. or your Bachelor of Business Administration (BBA), the dedicated undergraduate advisors are ready to put you on the right track. 
Palomar College
Palomar College is located in San Marcos and offers specific pathways that help students focus on the courses or vocation they're most interested in. Palomar partner with PLNU to support those interested in earning their BSN to make the process of transferring and meeting requirements more succinct. Palomar also provides many opportunities for involvement including the associated student government, student associations, and art programs. These extracurriculars allow anyone wanting to get involved in campus life to have avenues for community while learning and preparing to potentially enter a four-year university.  
Southwestern College
Located in Chula Vista, Southwestern College is prepared to support many different kinds of students from those wanting an online education to individuals who may need childcare services in order to attend classes. This institution is unique as it's the only public higher education in southern San Diego County. The institution has many supports including childcare, employment opportunities, and assistance with internships. There are also specific opportunities for engagement available to remote students and tutoring resources offered in person or online for many different subjects. 
When you feel ready to transfer to a four-year institution, there are many options to choose from that could lead to careers in child development, business administration, or even criminal justice. Counselors can help students navigate these possibilities during your time in community college so you can choose what you're most interested in and complete any requirements or prerequisites that might be needed to be set up for success. 
Unique Ways of Continuing Education 
For those interested in earning a degree while employed, there are still options for going back to school. One way to continue working and prioritizing education at the same time would be finding a program like PLNU's partnership with Sharp HealthCare, where current staff are able to take classes at their work offices to receive the same education of a traditional undergraduate. 
The variety of flexible program options is meant to support any and all kinds of individual circumstances. These educational opportunities recognize the valuable work experience of those who might need additional accommodations to take their careers to the next level. In as few as 15 months, you can pursue and complete an academic path that complements your passions and goals. 
Ready to Take the Next Steps?
If you're ready to advance your career or you want to challenge yourself by pursuing your passions, you can take the next steps to earn your bachelor's degree now.