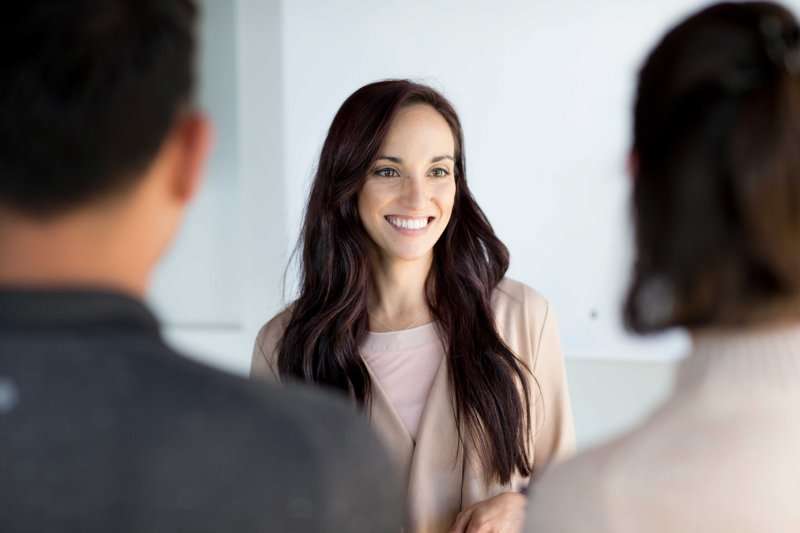 PLNU's Master of Arts in Clinical Counseling (MACC) prepares students to become either a licensed professional clinical counselor (LPCC) or a licensed marriage and family therapist (LMFT). Although the course requirements are the same for students seeking either path, you'll gain the knowledge and practicum experience to qualify for your licensure exams and pursue a calling that best serves your purpose and helps your clients attain theirs as well.
As you consider where to focus your education, here are some points about the LPCC and LMFT options to help you determine which path best aligns with your calling in counseling.
Licensed Professional Clinical Counselor (LPCC):
Licensed professional clinical counselors (LPCC) focus primarily on the needs of patients as individuals with the purpose of improving mental health, though they may also work with families and in group settings. Through a broader scope of intervention, LPCCs diagnose and treat individual patients living with mental and emotional illness, substance abuse, disability, personal trauma, and psychological and social developmental disorders.
Next Steps to Learn More
 
Connect with a PLNU admissions counselor
Apply now
Licensed Marriage and Family Therapist (LMFT):
Licensed marriage and family therapists (LMFT) focus more specifically on the relational and interpersonal dynamics within families, marriages, and couples. With a more specialized field, LMFTs focus on a wide range of topics such as premarital, relationship, separation, childhood, and divorce counseling, as well as more specific conditions like depression, anxiety, and other psychological issues within relationships and families.
Next Steps to Learn More
 
Connect with a PLNU admissions counselor
Apply now
LPCC and LMFT Career Opportunities
Through hospitals, health centers, clinics, and private practice, as well as roles within social work, education, ministry, and government service, the need for mental health professionals in the United States will continue to rise at a rate of over 20 percent through the year 2030, with a mean average salary of $46,050 for LPCC and $53,860 for LMFT professionals (Bureau of Labor Statistics, 2017).
Could a career as an LPCC or LMFT be right for you?
More Resources
Whether you see yourself helping an individual overcome substance abuse, or helping a young couple prepare for a long and healthy marriage, your pursuit of a career in counseling and therapy — no matter your path — will improve the lives of the clients and people you interact with.
Learn more about how to put your gifts into practice by earning your Master of Arts in Clinical Counseling at PLNU.