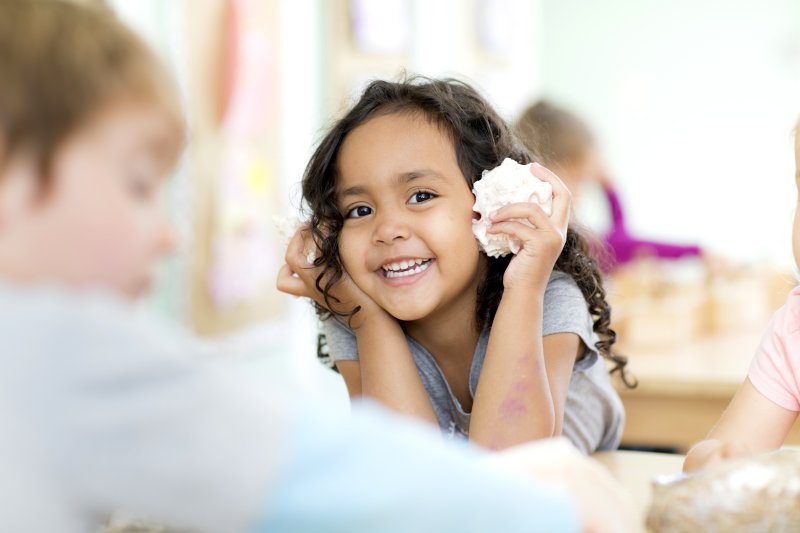 Did you know that even young kids can benefit from a rich and interactive academic experience? If this resonates with you, earning a childhood development degree in San Diego, California, could be an extremely fulfilling career move. You'll be working hard to shape young lives in no time at all.
What's your take on early childhood education?
The truth is that young kids learn from the smallest experiences. Children absorb everything they see and do, hear and feel, and even smell and taste. Their world is a vivid, multisensory place—and moving through it with a well-qualified teacher by their side can make all the difference.
This is why it's so important to dispel common myths about earning a child development degree.
__________
Become who are you called to be
Pursue your purpose at PLNU.
__________
Why Is It Important for Teachers to Learn About Early Childhood Development?
Research reveals that early childhood education offers a range of benefits for kids, families, and even communities.
A crucial factor in helping young kids thrive in school is training instructors to really learn about the impact of early childhood development. The benefits of this include:
Stronger academic performance
Kids enrolled in early education with a skilled instructor are found to perform better in elementary school. This, in theory, will then carry over to middle and high school, college, and beyond. A strong foundation is key, and the best instructors understand how impactful early education can be.
Enhanced social skills
Children who connect with their peers engage better socially with others over time. Preschool and kindergarten programs equip kids with crucial skills, including self-expression and listening, sharing and cooperating, and even trust-building and accountability.
Longer attention spans
Children are more likely to focus, exhibit curiosity and concentration, and show interest in experiencing new environments as a result of early childhood education. Longer attention spans, a higher capacity for critical thinking, and improved overall health are simply an added bonus.
Perhaps most importantly, early childhood education encourages lifelong learning. Instructors who can deliver a quality early academic experience teach kids to overcome challenges and cultivate long-term interests in the activities they most enjoy.
5 Common Misconceptions About Early Childhood Education
Early childhood education has been studied extensively for decades—but there are still a number of myths circulating. Together, let's dispel five common misconceptions.
Myth #1: Kids Don't Remember What They Learn at a Young Age
While some people believe that children under six don't retain as much information as their older counterparts, this simply isn't true. In fact, the brain develops more before the age of five than it does at any other time in a person's life. This makes early education an effective learning tool.
Myth #2: Early Childhood Education Is the Same Thing as Daycare
Concerned that early childhood education is simply glorified daycare? This couldn't be farther from the truth. While teachers at this stage do offer much-needed supervision, they're also skilled educators with expansive curriculum development training and overall work experience.
Myth #3: Teachers Can't Make a Living in Early Childhood Education
Did you know that kindergarten teachers in California earn a median salary of $63,940 per year? The fifth-highest earners of all U.S. kindergarten teachers, many also enjoy summers off and have plenty of room for growth. Not only that, but NPR deems higher pay for early educators a "must-have."
Myth #4: Early Childhood Education Is Too Expensive for Taxpayers
Though early childhood education isn't free, taxpayers still get a solid return on their investment. By promoting young kids' education, communities can save on future prison spending—all while increasing their long-term tax revenue (because students who enroll in early learning make more money down the road).
Myth #5: Instructors Can't Teach Kindergarten Without a Bachelor's Degree in Education
This is false. If you have some college credits but lack a bachelor's degree in education, you can enroll in a program like PLNU's childhood development degree completion program. This will give aspiring early educators like you deep insights into what it takes to empower children at school.
How to Become a Kindergarten Teacher in California
Interested in building your career in early childhood education? With over 560 elementary school districts and a thriving kindergarten system, there are many opportunities for aspiring preschool and kindergarten teachers in California.
With over 560 elementary school districts and a thriving kindergarten system, there are many opportunities for aspiring preschool and kindergarten teachers in California.
Here are the steps you need to take to become a kindergarten teacher at a California school:
1. Complete your bachelor's degree.
Whether you earn a bachelor's or master's degree in education or enroll in a child development degree completion program, you can start earning the qualifications you need to teach kindergarten.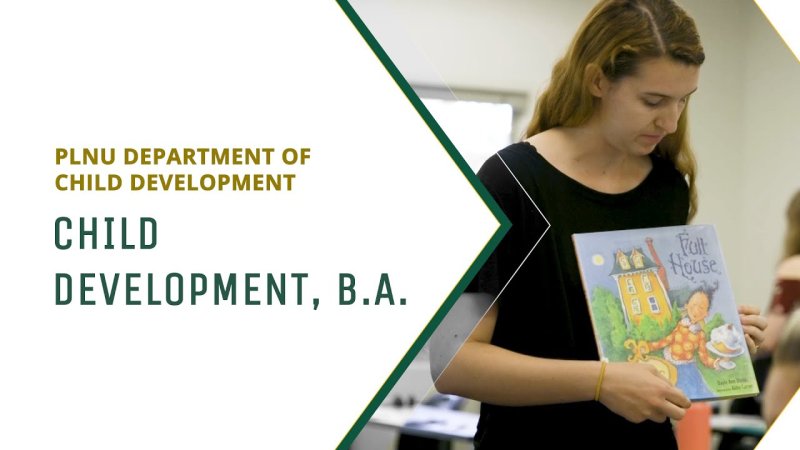 2. Pass an approved teacher preparation program.
Student teaching is integral to becoming a kindergarten teacher. Approved California schools offer field placement opportunities in which aspiring teachers are assigned a mentor and observer.
3. Take your exams and apply for a teaching permit.
Before applying for licensure, kindergarten teachers need to pass the California Basic Educational Skills Test (CBEST) and several other exam requirements listed here.
Please keep in mind that the California Commission on Teacher Credentialing (CTC) sets the requirements for instructors statewide. Early childhood education requires an elementary teaching credential with a multiple subject endorsement—valid for five years before you need to upgrade.
Start Your Early Childhood Education Career in San Diego
Educators are truly a cornerstone of our society. Research shows that kindergarten and elementary school teachers are slated to experience 6% growth through 2029—making now an ideal time to kick-start your early childhood education career.  
So, if you're fascinated by human development and want to help children realize their fullest potential, you can complete your undergraduate degree in child development or enroll in a comprehensive bachelor's or master's program at PLNU's School of Education.
Regardless of the path you choose, PLNU looks forward to helping you launch a fulfilling career in early childhood education.
Regardless of the path you choose, PLNU looks forward to helping you launch a fulfilling career in early childhood education. Our highly-ranked programs will help you discover the best way forward in your calling to educate, complete with opportunities to engage children throughout San Diego County and Southern California. Please don't hesitate to contact us for more information.