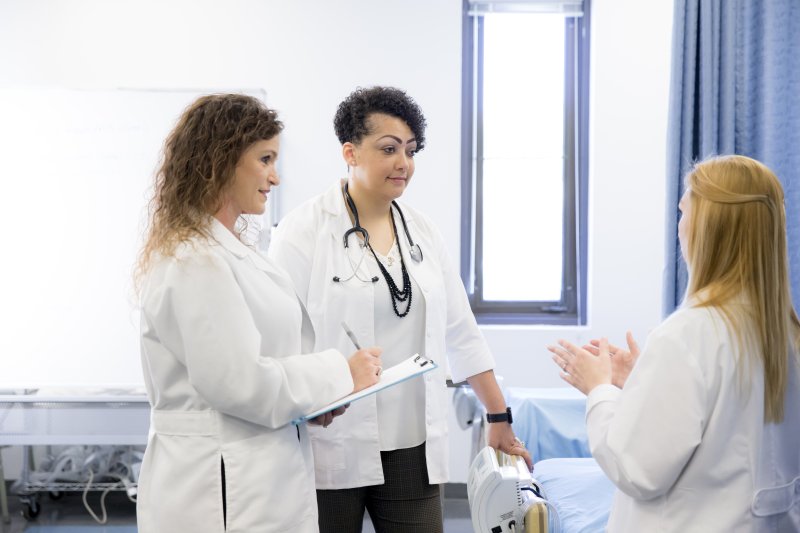 If you're a nurse looking to qualify for leadership positions, perhaps you've considered getting a doctoral degree. There are many pathways to take when looking for a Doctor of Nursing Practice (DNP) program. However, it's essential to choose the one that fits best with you and your goals. To advance your career in nursing in the health system, here are a few programs you can consider.
Why earn a DNP Degree?
There are many factors to think about when getting a DNP degree. First and foremost, earning a post-master degree will help you become a decisive leader amongst others and make critical decisions to improve your patient care. Also, with your increased knowledge and experience, you are more likely to secure a managerial and leadership role. DNP programs help you to think of your healthcare organization more holistically and train you to devise improvements to large-scale processes.
A DNP provides you with a step up in your career and also your interpersonal skills. You will learn new ways to connect with your patients and other nurse practitioners. If you are eager to learn more and improve patient care, you can dive deeper into these advanced nursing programs.
DNP in Healthcare Leadership
One of the most popular DNP programs for nurses is Healthcare Leadership. This direction will teach and guide you on how to be a leader within your department. You will learn how to implement new models of care, evaluate programs, work with some financial overview, and more. This program is predominately targeting nurses with a master's degree looking to advance and earn a DNP.
Some career opportunities you can find in this Doctor of Nursing Practice Program are:
Nurse manager
University faculty member
Director/administrator
Practice nurse
Nurse educator
Nurse researcher
Entrepreneur
In addition to these fantastic opportunities, you will also gain confidence and knowledge to create strategies within your practice, synthesize evidence, and implement proper changes. Also, you can recommend holistic strategies to have quality improvement in your practice, community, and patients. For example, if you go into a different DNP trajectory, such as midwifery, you will learn not only deliver a baby, but also how to make safe strategies and implementations depending on the setting, time, and more.
DNP, Pediatric Nurse Practitioner
If you have a soft spot for babies, toddlers, and kids then the Pediatric Nurse Practitioner (PNP) will be an ideal opportunity for you to explore. With this pathway, you are likely caring for your patient from birth until they are an adult. Some day-to-day duties include diagnosing and treating illnesses, speaking with your client and their family, taking vitals, and more. 
With this degree, you can become a
School pediatric nurse
Work in clinics
Pediatric ICU Manager
Before going into this field of study it may be wise to do some hours of clinical research so you can see every step of how to care for children. Although this role is exciting because you work hands-on with kids every day, at times, it may be emotionally draining. 
It's easy to get emotionally attached to your patient, but, as long as you can draw a healthy balance between professional and personal boundaries you will excel. Being a DNP is rewarding for many advanced nurses as it challenges them in unique ways to care for others.
______
Who are you called to be?
Pursue your purpose at PLNU.
______
DNP, Family Nurse Practitioner
Another postgraduate career opportunity is a DNP Family Nurse Practitioner (FNP). 
With an FNP certificate, you can work in: 
Hospitals
Private clinics
Community clinics
Long-term care facilities
Private care practices
And more
This certificate and DNP degree will help advance your level of care in your specialization. In general, an FNP works with patients of all ages.  FNPs often work with primary care doctors to provide health care to patients throughout their lives and form a close relationship with them. 
Some general FNP tasks would be prescribing medicine, ordering diagnostic tests, creating treatment plans, conducting exams, assisting in minor surgeries, and more. This career path would be perfect for you if you are compassionate with people of all ages, empathetic, a great listener, and a communicator. Remember, you will not only be speaking to your patient but likely their parents or caregivers as well so you will need to be confident in your interpersonal skills.
With this pathway, you will have the opportunity to take the FNP certification exam by the American Nurses Credentialing Center (ANCC) and the American Association of Nurse Practitioners (AANP) upon program completion.
DNP, Clinical Nurse Practitioner
A DNP, Clinical Nurse Practitioner is similar to FNP programs where you earn your certification as a nurse practitioner. However, it has different responsibilities and specializations. For example, PLNU offers three population-foci specialty tracks:
Adult-Gerontology CNS,
Pediatric CNS
Adult-Gerontology CNS with a women's health specialty
With this DNP degree, you can become an ICU clinical nurse specialist, clinical nurse manager, researcher, and more. You will provide quality improvement to your hospital by working with other practitioners to increase patient satisfaction and reduce medical complaints, emergency visits, and length of stay for your patients. If you are business-minded but have a passion for caring for others, this would be a great DNP program to consider.
How to Choose the Right Path for Me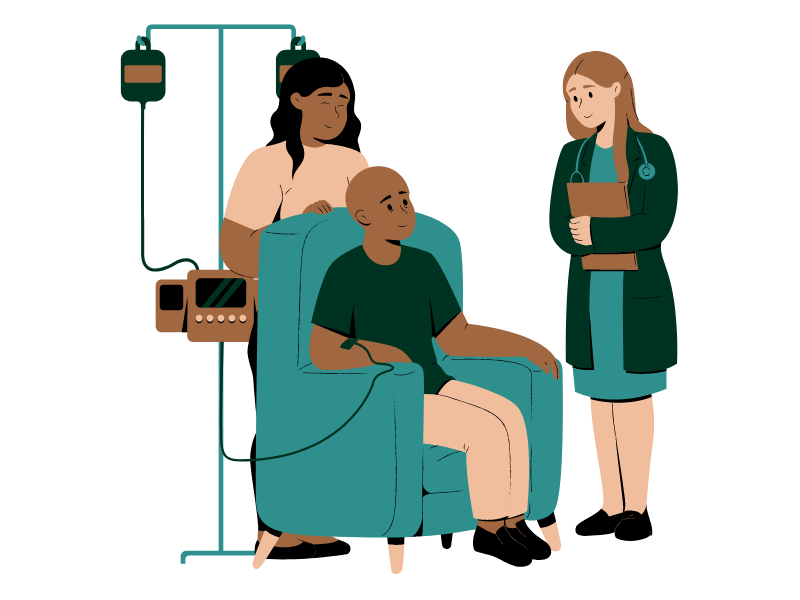 If you're still questioning what path to take, there are a few small steps you can take to help. First, consider what career path you want to have — do you want to work with women, have a leadership role, mental health, or pediatrics? 
Since there are many programs to choose from, you are sure to find one in your interest. If salary is a factor, research the earning brackets for each doctor-level nursing position to decide which suits you best.
You can also take a look at the work you are currently doing at your hospital. Is there a particular division you want to learn more about? You may enjoy the business side of things or being around kids. 
From there, you can look at the course list of each nursing program and see what classes excite you the most, and which you think would build valuable skills. You can also look and see how many clinical hours are provided. PLNU suggests that each student needs at least 1,000 clinical hours so you are confident in your work. If you are someone who enjoys and needs more time in the clinic you should check the hours needed at each school and program. Once you weigh out your options, you will know which online DNP program to take.
Advancing Your Vocation
As a nurse looking to advance your career, PLNU's School of Nursing has three astounding DNP programs to choose from:
Each of our terminal degrees provides mentorship every step of the way, space to develop new leadership skills, and training to improve the quality of healthcare for your patients and the community.