A Doctor of Nursing Practice in Healthcare Leadership comes with the confidence and authenticity needed for the highest levels of practice. Our fully online asynchronous program with optional synchronous sessions allows you to complete the DNP program on a timeline that works best for your life. Learn from experts in the field, perform an evidence-based quality improvement project catered to your preferences, and walk alongside a mentor throughout the process.
A DNP from PLNU builds upon your expertise and your distinct point of view. PLNU values your calling, meeting it with leadership and practical skills you'll need to grow into prominent roles within complex health systems.
How to Earn Your DNP
MSN to DNP in Healthcare Leadership
If you already have an MSN degree, you can earn your DNP in healthcare leadership in as little as 24 months. This fully asynchronous online program is 34 units and requires 1000 clinical hours related to your DNP project and direct patent care clinical hours completed during your MSN program.
The School of Nursing will assist San Diego residents with clinical placements, however, out-of-state students will need to find their own placements. PLNU will create a legal MOU with all placement sites in or outside of San Diego.
You have the flexibility to complete your required clinical or research-based project catered to your preferences and passions. Based on your project, you will be able to select a mentor who will work alongside you.
The Pathway to Your DNP
Learn more about the path you can take to earn your DNP in Healthcare Leadership at Point Loma.
|   | MSN - DNP |
| --- | --- |
| Who is it for? | Nurses with an MS degree looking to earn a DNP. |
| Number of Units | 34 units |
| Completion Time | 6 semesters (24 months) |
| Program Start | Fall with Spring and Summer early start options |
| Program structure | Online asynchronous with in-person clinicals |
| Program Highlights | The online program allows for flexibility in the completion of courses, residency hours, and ability to perform a DNP project catered to your preferences. |
| Typical # of Students in Class | Classes are intentionally small. Most education classes will generally have between 15 and 20 students. |
| Degree Needed to Apply | Masters of Science in Nursing  |
| Scholarships Available? | Yes |
Speak with your admissions counselor to identify where you are at.
Schedule a Meeting with a Counselor
The baccalaureate degree program in nursing, master's degree program in nursing, Doctor of Nursing Practice program, and post-graduate APRN certificate program at Point Loma Nazarene University are accredited by the Commission on Collegiate Nursing Education.
Upon completion of the program and graduation, the graduates are eligible to take the national certification exams, such as Nurse Manager and Leader Certification, Executive Nursing Practice Certification, or Nurse Executive Advanced Certification.
Space to Fully Invest in Work and School
PLNU's DNP is a fully online asynchronous program where you can pace yourself with online coursework and continue working as a nurse in your field. Our program is CCNE accredited and aligns with the core competencies of an AACN Essentials for Advanced Level Nursing Practice program.
Multiple entry points allow those at most degree levels to earn the DNP. Enter as BSN-prepared and have the option to finish with an MSN or use your MSN clinical work as credits toward the DNP.
Leadership as Your Fullest Potential
Not only will you be prepared for the evolving standards and demands in your field, you will also gain confidence as you develop inside a cohort of confident, experienced, empowered individuals who are faithful to their own callings and to the future of nursing. Increase your influence; our graduates are highly sought-after by employers and highly regarded by those in their field.
Work that is Authentic and Sacred
Nursing as sacred work is a cornerstone value of PLNU's nursing programs. Learn alongside faculty and colleagues who value it the same way. Any program can teach you skills and best practices; at PLNU seasoned professors serve as academic and professional mentors not only in class but in helping you discover your unique calling.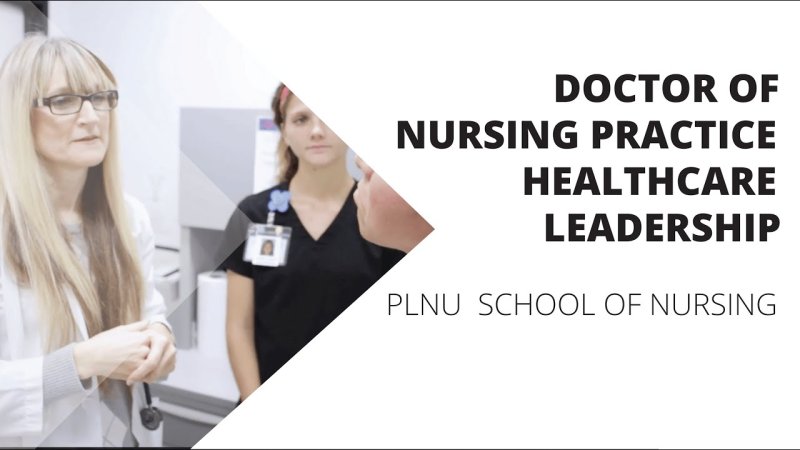 When you complete the DNP program, you will be able to:
Create dialogue and strategies supporting practice changes within the healthcare system.
Appraise evidence for best practice implementation through the utilization of information technology.
Synthesize evidence to implement change that affects client outcomes.
Recommend standards for holistic care that meet the client needs.
Analyze own self-care practices that advance optimal care of clients, nurses and organization(s).
Model graceful service through compassionate responses to patient, family, staff and organizational needs.
Design an environment of advocacy for patient care that honors the diversity of patients/families, healthcare staff and organizations.
Create opportunities to improve the quality of health within a community.
Defend ethical care consistent with professional practice.