Life is infinitely complex. Every living thing, from the smallest bacteria to the largest mammals, operates in a world of interactions. This interconnectedness is what makes the study of life so rich and significant. By improving our understanding of ourselves and the world we live in, we can become better stewards of our role within life's complexities.
At PLNU, you will join others who find the intricacies of life exciting, fascinating, and rewarding. The Department of Biology offers numerous ways for you to connect and apply your passions with four undergraduate degrees, a fabulous pre-health program, multiple options for biology and interdisciplinary minors, a nationally recognized undergraduate research program, and California's only general biology master's degree designed for working professionals.
If you are planning to major in biology, you should take the following in high school: one biology class, advanced/honors biology (recommended, could be AP, but not necessary), one chemistry class, advanced/honors chemistry (recommended, could be AP, but not necessary), one physics class, and pre-calculus.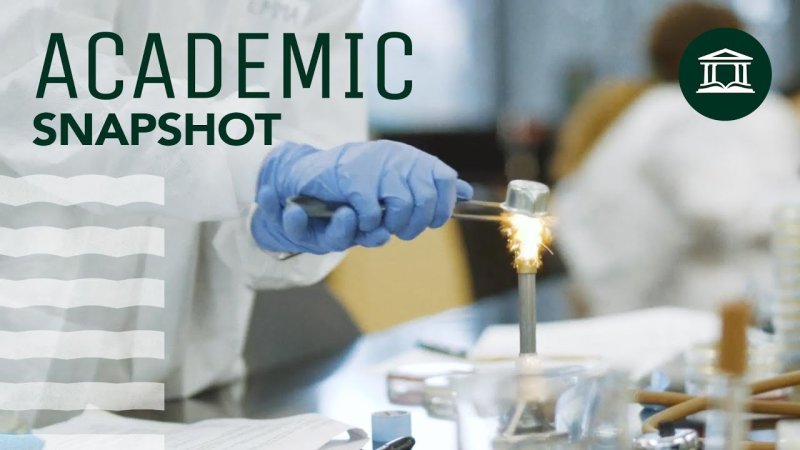 Department of Biology Programs
A science education cultivates deep critical thinking skills, creates unique opportunities for original research, and opens up minds to the wonders of the natural world, preparing you for an abundance of meaningful career opportunities. Programs in biology, biology-chemistry, pre-health, and environmental science offer the opportunity to confidently integrate and apply your faith, knowledge, and skill toward your passions and interests.
Opportunities for Engagement
Developing into a world citizen doesn't only happen inside the walls of the classroom — it happens by coming face-to-face with new opportunities, people, places, and ideas. From spending summers on important research with a group of diverse peers to engaging in intellectual conversations around faith and science at a Science and Religion Club meeting, the Department of Biology offers many opportunities for meaningful engagement.
Faculty
Our faculty serve as both teachers and mentors, committed to guiding you toward a full and purposeful education. By helping you explore thought-provoking and influential ideas and engage complex and difficult questions, you'll have access to an environment devoted to the pursuit of truth. An education at PLNU is both transformative and meaningful.
Contact Us
If you would like to learn more about the Department of Biology or any of our majors and minors, please reach out to us!
LeAnne Elizondo
Department Assistant
lelizondo@pointloma.edu
(619) 849-2205
Support Our Biology Program
Make a difference in the lives of PLNU students now and in the future with your gift to the sciences. 
PLNU is committed to continuous and transparent alignment of our curriculum with the highest national standards. Learn about assessment.