Intercultural Pathways (IP) is a global citizenship skill-building program at PLNU. A desired marker of all PLNU graduates is that they are able to embody meaningful community engagement in a complex world which demands intercultural awareness and skills. IP endeavors to make clear the various ways you can navigate the multiple options at PLNU which will help you grow in intercultural competency. In addition, the program incentivizes your participation in coursework, forums and experiential programs that prepare you for meaningful intercultural engagement throughout your life.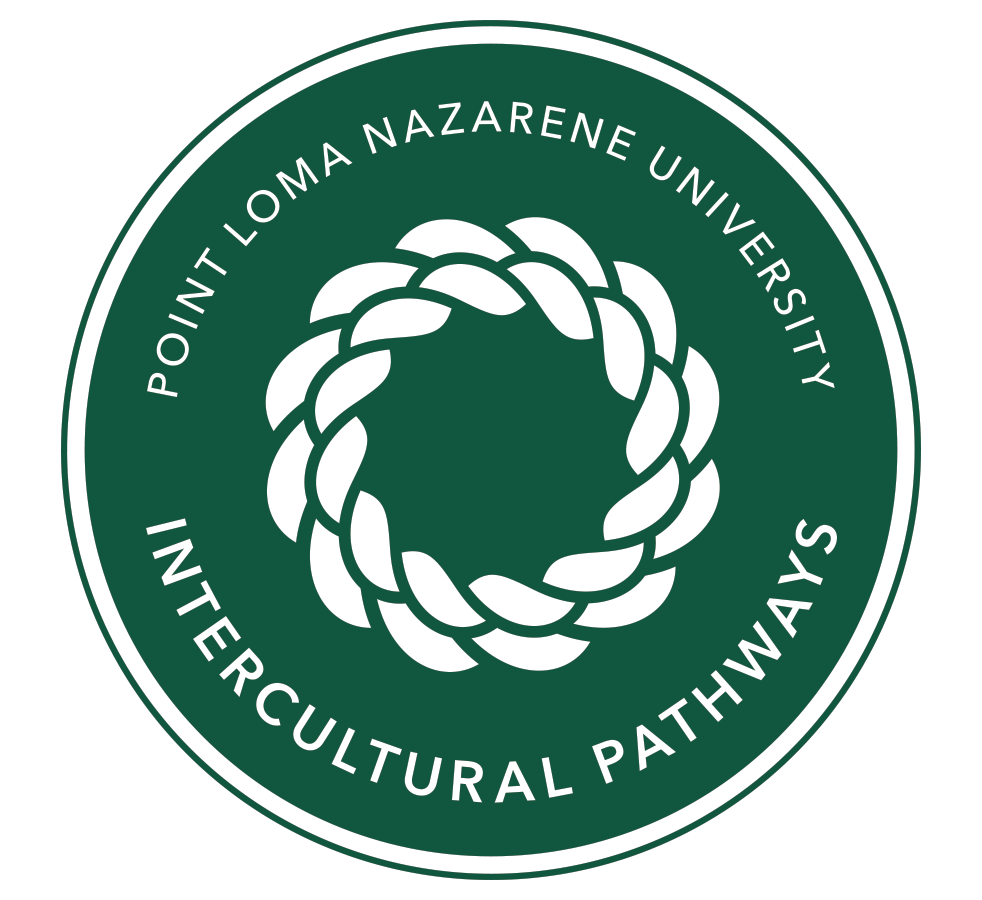 How does it work?
Students who join the Intercultural Pathways program will be awarded points for participation in designated courses, forums, and experiential engagements (there are over 30 options available!). 
Each year a student earning four or more Pathway points in an academic year will be recognized and awarded a gift. Students who complete twelve or more pathway points at PLNU and submit a reflective essay will be designated a PLNU "Intercultural Pathway Scholar".  IP Scholars will receive a Scholar Award, recognition in the commencement program guide, and permission to use the IP logo and program descriptor on their resume and LinkedIn.
How do I know what counts for points?
Find the complete list here. You can also recognize Intercultural Pathway events by their use of the IP logo (above).
Who can participate?
All students are encouraged and welcome to participate!
Why should I participate?
Intercultural competency is increasingly important as you navigate a global world and is important for you to carry into future places of work and ministry. Your involvement in IP will increase your self-awareness, empower you to understand the perspectives of others, as well as provide skills for building bridges to relate across differences. Being an IP Scholar will help you stand out to future employers and give you tools to succeed in life after college.
How do I get started?
To learn more about Intercultural Pathways please go to tinyurl.com/InterculturalPathways. Check out all the options for this semester and get started! There will be an all-student e-mail at the end of the semester asking you to report your points!