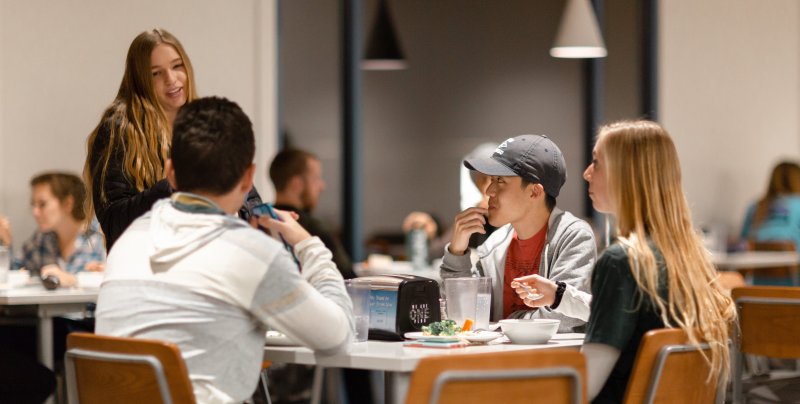 College is an opportunity to explore different career options and make connections. It allows you to pursue your passions and find people you can grow with. Taking the steps to connect with others is an important part of making friendships that can be lifelong. 
Don't Be Afraid to Put Yourself Out There 
Whether you are going into your first semester as a freshman or transferring from another university, it is normal to feel nervous about the change in environment. Being willing to introduce yourself to people is a helpful way to make friends. The beginning of the semester signals new classmates and changing schedules for everyone. Others may also be nervous or unsure about where they fit in, and remembering this can help you be the one to make the first introduction. 
Being intentional as you get acquainted with those around you is a great way to develop those relationships. Remembering someone's name or a fact they shared with you about themselves can show that you care. Authenticity often draws people in as they see you attempting to be in community with others and can help you get connected.
Authenticity often draws people in as they see you attempting to be in community with others and can help you get connected. 
Get to Know People in Your Dorm  
Staying in dorms is a method of making friendships with people that can last far beyond your college years. This type of environment may be challenging at first but it can also teach you a lot about interpersonal and communication skills as you navigate living in community with others. Whether you are bonding with your roommate or the people on your floor, there are plenty of opportunities to make introductions on campus. 
Resident assistants (R.A.s) are students who help others navigate dorm life and host events for those they oversee. They are also a great source of support and connection as they help you get settled during the start of a new semester. 
__________
Who are you called to be?
Pursue your purpose at PLNU.
__________
 
This living arrangement often brings with it the possibility of bonding with roommates. The people you share a space with, even those who will be living in your hall, offer the potential for strong relationships as you spend a great deal of time together. This environment can teach you how to find similarities and navigate differences with other people, ultimately helping you build long lasting bonds. 
Be Active on Campus 
Regardless of whether you live in the dorms, off-campus, or commute from home, the opportunities for getting involved and plugged into extracurricular activities at college are endless. Participating in clubs that align with your interests is one way to meet people who may enjoy similar things. Joining the Associated Student Body or checking out activity-based groups can allow you to attend events, make connections, and get involved.
Finding the people you click with might take some trial and error, but participating in many different things can help. Whether you want to be on a committee that plans school events or get involved in clubs that make the world a better place, there are so many chances to work with others while doing something you find fulfilling. 
Attend School Events 
Watching your school's sports teams, attending rallies, or dressing up for dances as they are offered can help you create lifelong memories with others. Staying up to date with your university's social media and being on the lookout for opportunities to connect are important for putting yourself out there. 
Be willing to look for spontaneous chances to go on burrito runs or participate in impromptu game nights. A campus community offers the chance for connection even when you might not expect it. These spur-of-the-moment experiences are ones you can look back on with fondness and might even result in new friendships. 
Bond With People in Your Major 
If you are attempting to meet others who have similar interests, it's possible that you may be able to look no further than the people in your classes. Introducing yourself to those around you is a good way to break the ice and make friends. Showing up early or staying after and discussing the material can help you get to know the peers you are in class with each week.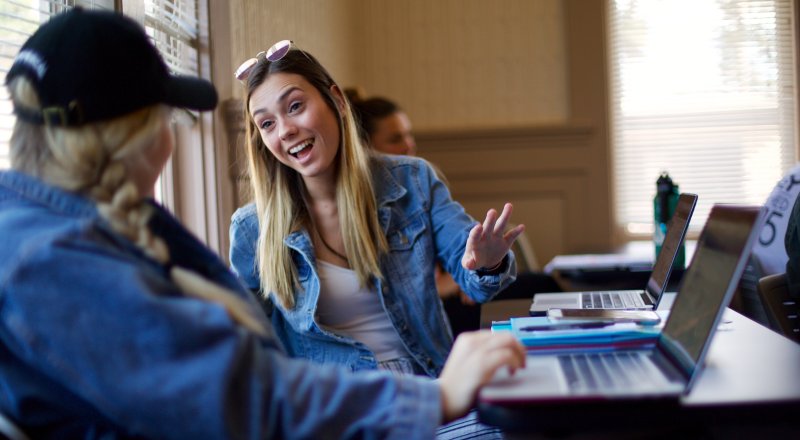 Creating study sessions or doing research with classmates is a bonding experience that can lead to other fun hangouts or give you someone to attend school activities with when the work is done. 
Connect With Others at PLNU 
Making friends can seem challenging, but it doesn't always have to be. A willingness to connect with others is sure to help you bond with new people as you participate actively on campus and put yourself out there. Building relationships with others takes time; don't be discouraged or overwhelmed by trying to have it all figured out at the beginning. 
As a Christian university in San Diego, PLNU is a small, tight-knit community that can help you find your people. If you want the opportunity to grow with others and develop lifelong friendships, take the next step and schedule an in-person or virtual tour today! You can even chat with an undergraduate admissions counselor to see if PLNU is the right place for you to make connections and earn your degree!