PLNU's fully online Bachelor of Arts in Creative Digital Media is designed to foster creative practice through a wide array of creative digital media applications. These valuable techniques and skills will enhance your ability to solve communication problems, as well as have a hand in the digital media current and future generations consume, and design digital media content in today's digital world.
Whether you're new to the field or have first-hand experience generating digital content, your interest in this program already highlights an aspect of creativity, leadership, and value. PLNU is revolutionizing the media sphere in San Diego, as one of the only creative digital media programs available in the county.
Online learning for online media
This online program will sharpen the skills you'll need to lead the charge for local employers as they connect with consumers online or in person, and engage with their audience and consumers. Whether you're continuing your college education or just beginning, this program is designed to help you invest in your future while learning at your own pace.
Media training on your own terms
This online program gives you the flexibility to learn when and where you want. You can complete coursework in the comfort of your home, favorite coffee shop, or local library while choosing a study schedule that works best for you. 
Online learning is perfect for those who learn in ways that aren't often found in traditional classrooms — watching instructional videos, listening to audio lectures at your preferred speed, or dedicating extra study time to tricky topics. You can always connect with professors to help find the best ways to absorb and apply your learning.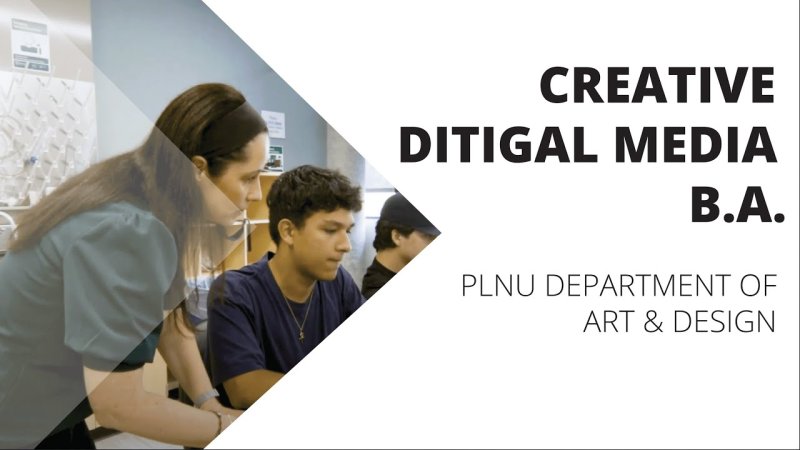 Save time for life's important moments
Learning shouldn't prevent you from doing what you love. Coursework is designed to be flexible to your needs and help you balance your other life commitments.
While completing this program, you'll still be able to continue spending time with family, thriving at your full- or part-time workplace, or leisure time. 
Creative community without commuting
Commuting can be stressful and time-consuming — especially in San Diego. Thankfully, you can learn online while still benefiting from PLNU's strong focus on community. In this program, you'll meaningfully connect with other students online as you learn and grow in your leadership expertise.
You'll also have access to top-tier mentorship from advisors and experienced design and communication professors. They'll help you to leverage your strengths to expand your connections and career opportunities. You'll be able to access resources tailored to you and your career goals. 
A seamless transition from your prior work and education
A counselor and coordinator will work with you through every step of your journey to complete your bachelor's, from helping you transfer previously-earned credit to working alongside you with care and encouragement as you earn your degree. You won't feel like you're starting a brand-new program — rather, it will be a natural continuation of your previous education experience.
Students applying for this program can also start with as few as zero college credits completed — a feature exclusive to the online format. In the online format, PLNU offers all general education, elective, and prerequisite courses needed for completion of the Creative Digital Media program. With entry points every eight weeks, you can start whenever you're ready!
Create online content that makes a tangible difference
PLNU's B.A. in Creative Digital Media will prepare you to make a long-lasting impact on your community, and be a key contributor to detailed digital design locally or even internationally. 
Discussions focus on topics and themes such as the ethical and social implications of social media, the part you can play in interactive web design, as well as how to best attract online audiences with courses tailored to public relations. 
As part of the curriculum, each student completes a capstone course where you'll weave together what you've learned and have the opportunity to generate a digital portfolio. With the skills refined through this program, you will be able to express your story and engage professionally with the end user. Your professionally tailored portfolio will be invaluable during your career search.
| | |
| --- | --- |
| Who is it for? | Busy working adults who prefer independence. |
| Program Start | Six start dates year-round. |
| Program Structure  | 100% online and asynchronous |
| Location | Online – flexible |