Your work is more than a job — it's a sacred calling. You meet people in their weakest, most vulnerable, and joyful moments. Your patients need more than your skills and technology alone; they need your compassion, humble strength, and spiritual understanding.
PLNU has partnered with community colleges across San Diego County to offer our RN to BSN degree in a format redesigned for working nurses. Hands-on, evidence-based instruction, mentoring, and a practical clinical component will build on the educational experience already achieved when preparing for your RN license.
Faithfully serve others — and fulfill your purpose.
"As an ADN graduate myself, I am excited about the opportunities this RN to BSN program provides for nurses. This program paves the way for nurses to fulfill lifelong learning goals and pursue professional adventures."

Michelle Federe Riingen, DNP, RN, CNS-BC
Dean, School of Nursing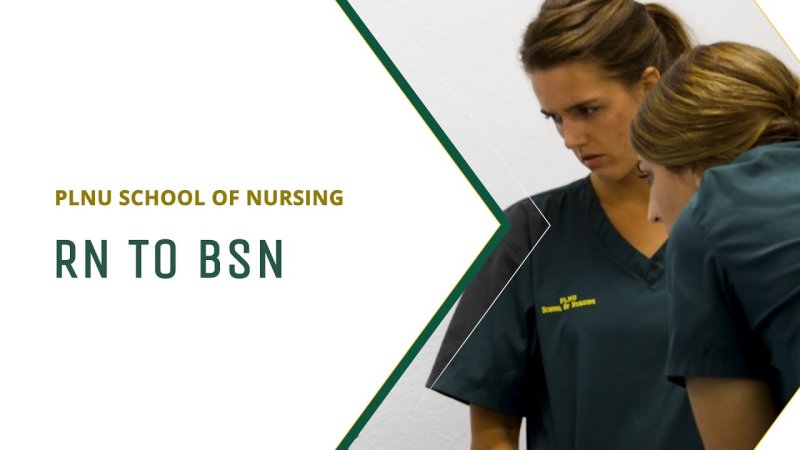 Keep Current
A BSN is quickly becoming the industry standard, with many hospitals requiring RNs be enrolled in a BSN program as a requirement for being hired or promoted to a leadership position. Currently, BSN-prepared nurses are eligible for 37 percent more jobs and have considerably higher earning potential over the course of their careers.   
Manage Special Moments
With in-person instruction only one night a week on campus at a community college partner location near you, plus online classes, you can earn a PLNU degree while still leaving time for life's special moments.
Clinically Prepared
In this program, you'll complete community outreach clinical hours required by your BSN. These hours also allow you to graduate and earn a California Public Health Nurse Certification, making you more marketable and employable with industry-relevant skills and experiences.