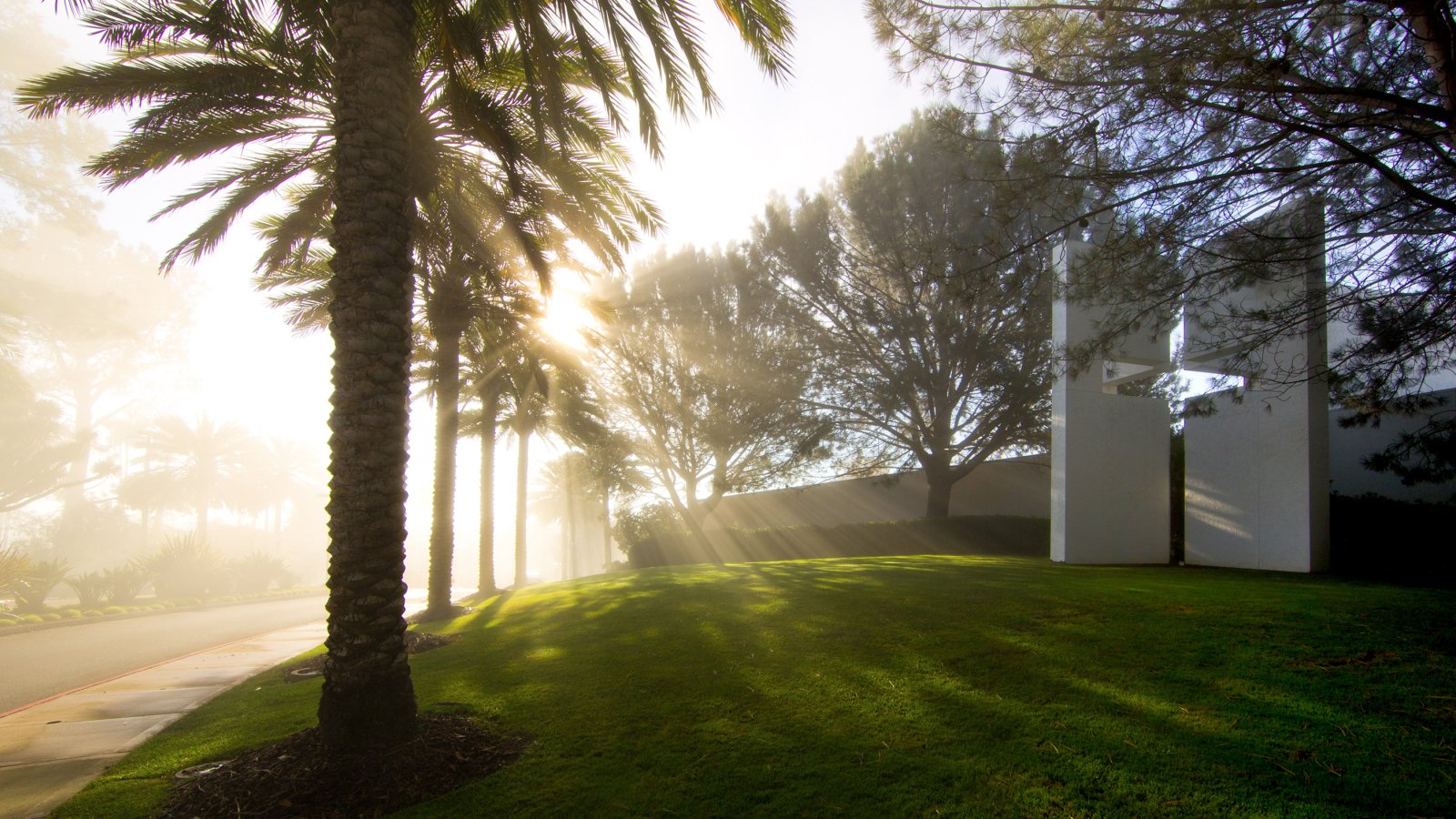 Coronavirus (COVID-19) Information
Key resources and updates
Our Commitment to You: While many things may change, the important things will not.
PLNU is planning for an in-person Fall 2021 semester. 
Fall 2021 Planned Return to Campus
PLNU's spring semester for traditional undergraduates is underway and runs from March 1, through June 11, 2021 on the Point Loma campus. The graduate and adult degree completion spring terms began remotely in January and will conclude in May.
The San Diego region moved into the Orange Tier on April 7. This tier shift allowed PLNU to transition certain operations in line with the state's guidelines. The transition to F2F/hybrid teaching launched on Monday, March 22. 
---
On April 29, in response to the CDC latest guidelines for vaccinated individuals, PLNU updated our policy on outdoor masking for vaccinated individuals.
Vaccinated Individuals on the Point Loma campus may be unmasked under the following conditions:
Walking, running, biking outdoors with members of your household (roommate(s) or athletic teammate(s))
Attending a small, outdoor gathering with fully vaccinated family and friends
Attending a small, outdoor gathering with fully vaccinated and unvaccinated people
 Learn more from the CDC. We continue to seek the latest information to serve our campus community and keep you informed. 
---
With the successful start of our undergraduate spring semester, PLNU is continuing to prepare for a full return to in-person learning in line with state and county guidelines for Fall 2021.
We will continue to be vigilant and prioritize the health and safety of our students, staff, and faculty. COVID-19 surveillance testing continues for all individuals learning, living, or working on a Point Loma campus this spring.
Questions: Visit our Frequently Asked Questions page or reach out to us at covid19info@pointloma.edu.
Learn More About Our Plans for 2021: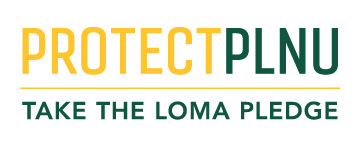 We all desire to return to our learning community safely, taking care of our own health while also loving our neighbor by protecting each other. And to do that successfully, we need you! We are asking all students and employees to take the Loma Pledge to help keep our community healthy and safe:
I will conduct a self-screening of symptoms, including a temperature check, each day before arriving on campus or leaving my residence hall using the Campus Clear mobile app.
I will wear a face covering while on campus in all public areas and when others are present. Face coverings must cover both my nose and mouth. 
I will practice good hand hygiene and respiratory etiquette. 
I will practice social distancing of 6 feet as much as possible.
If I am a face-to-face student or employee, I will participate in our periodic follow-up testing program.
I will cooperate with PLNU and County contact tracing teams.
I will follow self-quarantine or self-isolation guidelines as they are prescribed to me.
If I am a face-to-face student, I will notify the Wellness Center immediately if I am feeling ill, have a fever, or receive notification that I test positive for COVID-19.
If I am a residential student, I will avoid unnecessary travel and interactions during the regular semester.
If I am a student, I will ensure that I receive notifications for this Canvas course so that I can stay updated on new information as it is released here.