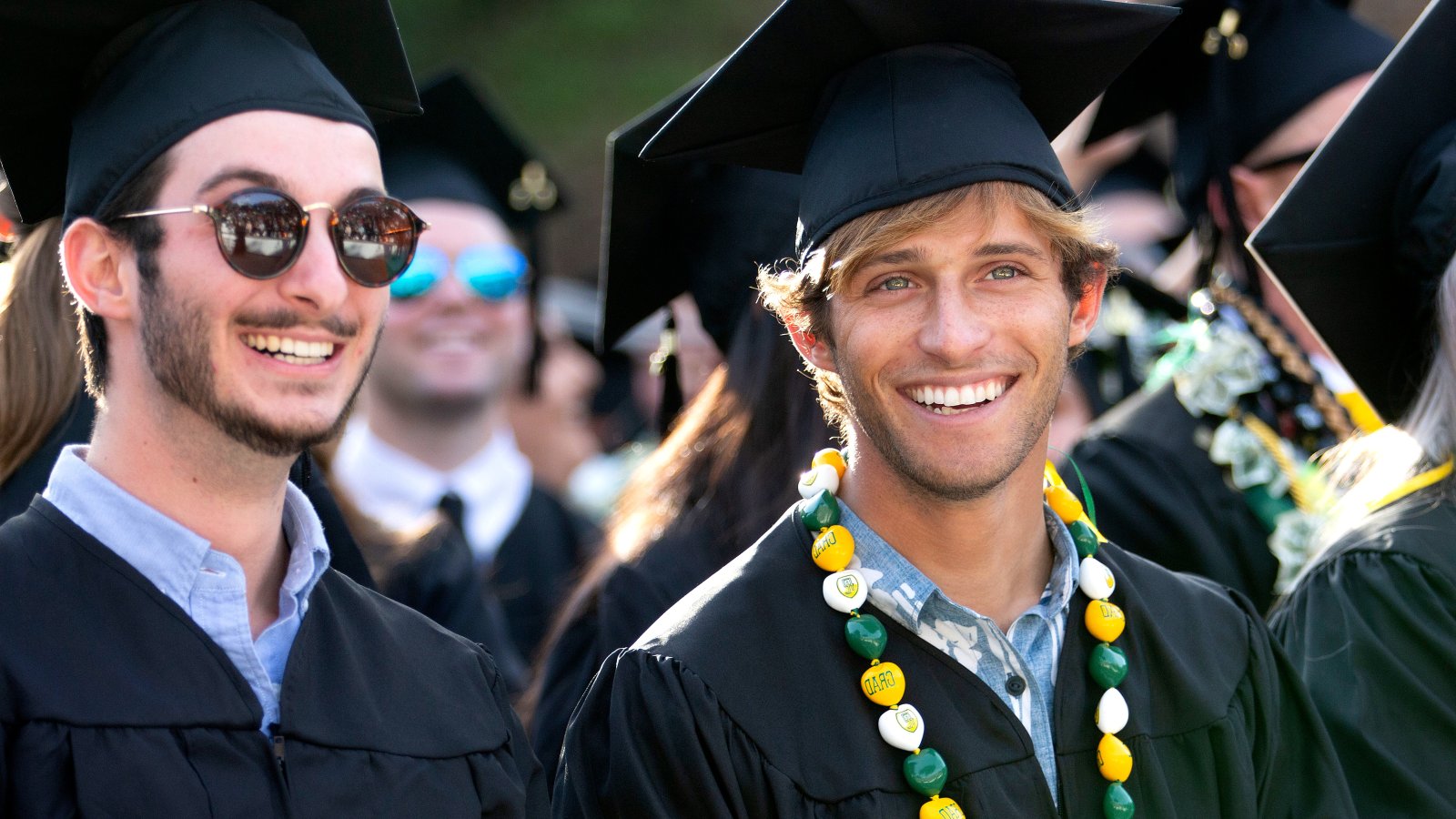 GO WITH CONFIDENCE
Undergraduate
A combination of challenging academics, deep spirituality, and service-centered action — PLNU prepares students for living purposeful lives by integrating knowledge with real-world experience to benefit their communities through the pursuit of a meaningful career and life.
Life @ PLNU
Broaden your lens for learning by taking part in the many enrichment opportunities at PLNU, from studying abroad to sipping coffee with distinguished professors. Express your faith as an outpouring of love and service within the campus walls or far beyond them. Or get plugged in and join one of the many campus clubs, professional societies, or intramural sport teams. There are unlimited ways to experience life at PLNU.
Areas of Study
PLNU offers more than 60 areas of study, making it easy to find an academic path to prepare you for a rewarding and meaningful career. In addition to our Foundational Explorations general education curriculum, each major, minor, and concentration is designed to provide challenging, balanced courses that are full of depth and combine theory with real-world experience, equipping you with the knowledge, wisdom, and experience necessary for life after graduation.
BEYOND THE CLASSROOM
At PLNU, the academic experience doesn't just make up what you do inside the classroom or in the library. There are many opportunities available to engage and expand your mind.
It's all part of the holistic, liberal arts Christian education you'll receive at PLNU.
Visit Campus
Location and Hours
Draper Hall (Upper Level)
Main Campus
Monday – Friday, 8 a.m. – 4:30 p.m.