Fall 2021 Border Pilgrimage Highlights
What is your experience with immigration? What does home mean to you? Day one of Border Pilgrimage, a collaboration of the Center for Justice & Reconciliation and Ministry with Mexico, began with an orientation to our San Diego/Tijuana border region. We drove down to Our Lady of Mount Carmel church in San Ysidro to look out over the border wall separating Mexico and the U.S. 
The most memorable moment I took away from the border pilgrimage was a rather insignificant one. We were driving to a church that overlooks the border wall  from atop a hill. It was still foggy and overcast, but out in front of us was a huge Mexican flag waving in the air. It was truly a beautiful sight. In front of it, the double border wall snaked across. What struck me was if it weren't for the wall or the huge flag, I would have never known we were so close to Mexico. Tijuana and San Diego are so close and truly seem like one city divided. I think it is important to understand that aspect of the border region, we are so close to each other, but because of this wall, it feels like worlds apart.

Kyla Kinzle, CJR Student Staff
Here we heard from Dulce Garcia, the Executive Director of Border Angels. Dulce shared Border Angels' efforts to help pay bonds to release immigrants kept in detention facilities, donate supplies for overcrowded migrant shelters in Tijuana, and drop desperately needed water for migrants crossing through the desert.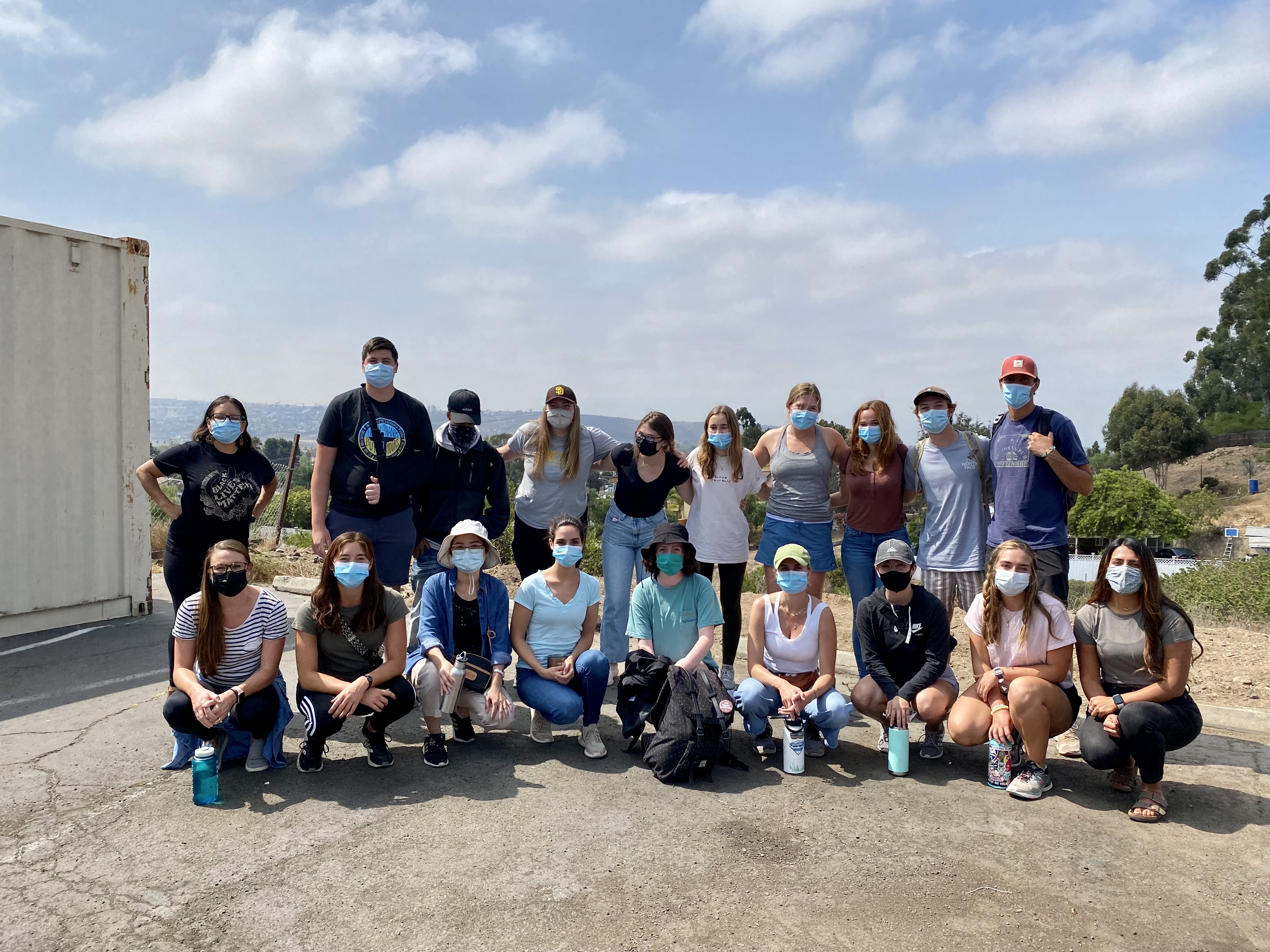 I got the opportunity to participate in the Border Pilgrimage as a Freshman with little background knowledge of the issues going on at the border. One of my favorite parts of the trip was getting the opportunity to hear almost every perspective, from border patrol to the lawyers that defend those taken advantage of by the United States government. I remember hearing the stories of those who were separated from their loved ones or who lived in fear of their loved ones being deported because then they wouldn't have the money needed to survive. Although I attended the Border Pilgrimage two years ago, I often still tell my friends and family about the experience. I am very grateful for the opportunity to hear the stories of those living around the border. 

Katrina Cloyes, CJR Student Staff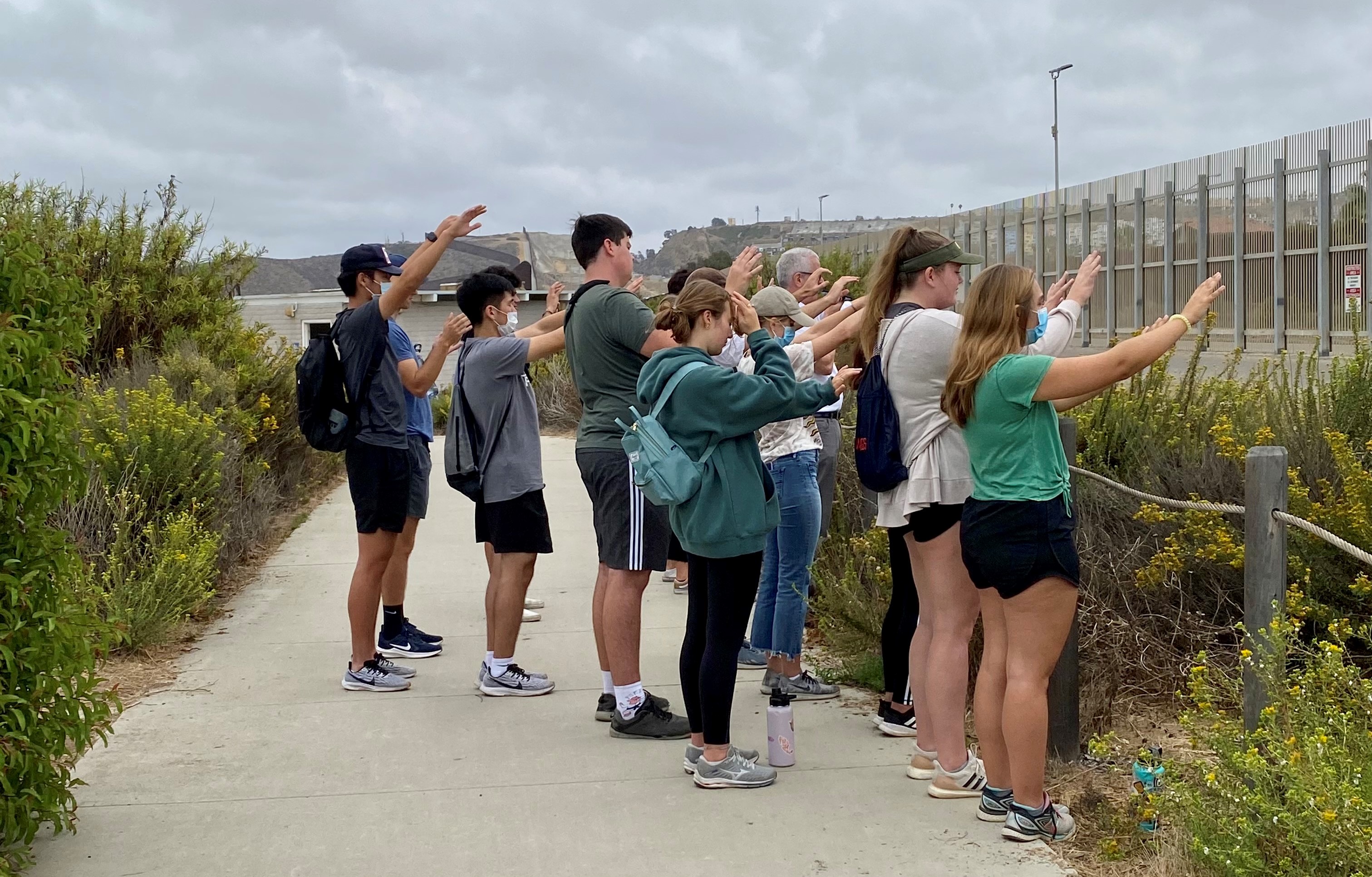 Day two began with Tacos El Gordo and a trip down to Border Field State Park where La Iglesia Fronteriza takes place every Sunday. Katie Quinn, CJR Student Staff, describes the Border Church Service right outside of Friendship Park, "For this church service, we drove to the US-Mexican border and got a chance to connect with our friends on the other side. The pastor with us spoke into his phone that projected his voice onto the Mexico side where it was recited in Spanish. We worshipped, listened to a sermon, and ate communion together, waving to the other side every step of the way. We did not get to go to friendship park due to COVID-19 restrictions, but both sides lifted up their pinkies and we cried out to each other with joy and love for The Lord. This was a bitter-sweet experience. I was filled with joy to share this moment across borders but also saddened that it had to be done from such a distance."
When Friendship Park is open, families meet here to reunite through the border wall.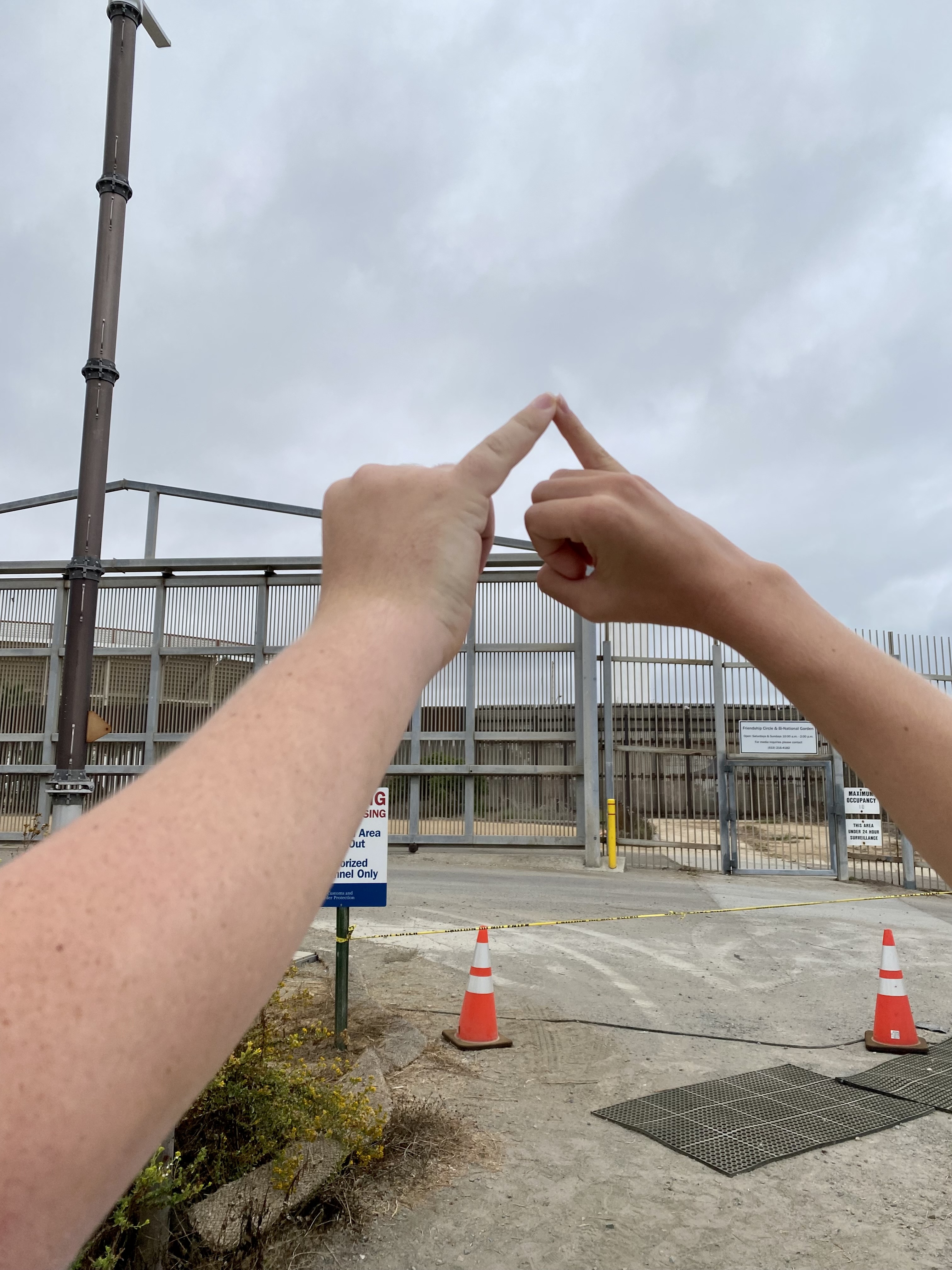 Instead of hugging and kissing their loved ones, the only way to connect through the heavily reinforced barrier is to touch pinkie fingers. Locals call these "pinky kisses" as they seek the only form of physical contact they can get with their family and friends across the border. 
The border pilgrimage this semester really challenged me to think about current border issues, the history of injustice at the border, and what it would mean to reimagine what our border is/looks like. One of the most impactful moments of this trip was when we attended the border church and gathered to worship and take communion despite two walls in between us. It was a sad reality that we could not even meet inside of friendship park, but it was a powerful message that no barrier can separate us. 

Zach Lyons, CJR Student Staff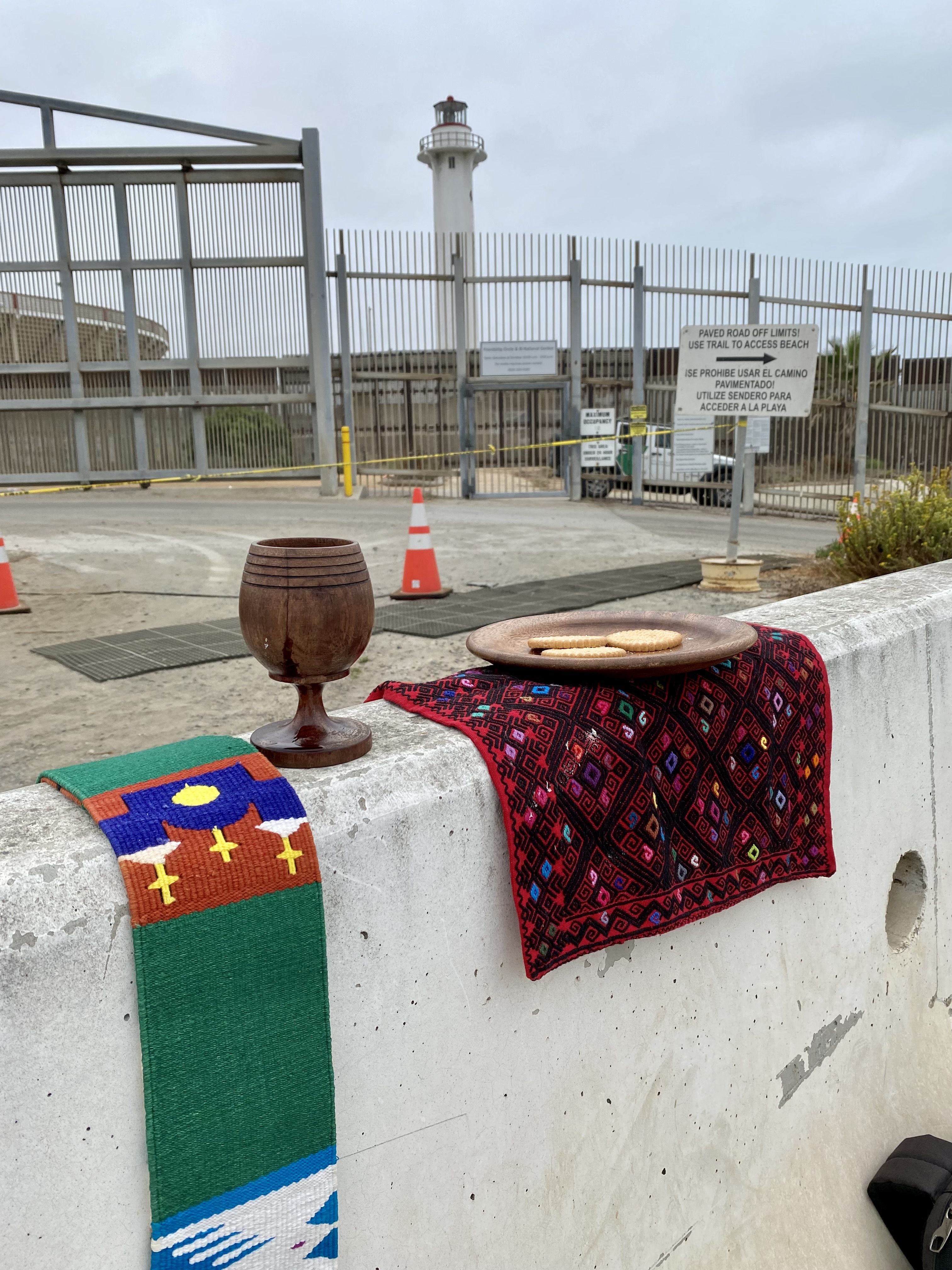 Border Church is usually led by Pastor Seth Clark and John Fanestil. Holding communion, Pastor John described his dream of turning the wall into the table of the Lord and sharing a meal together with our binational family of Christ. These pastors display solidarity by hosting the weekly border church on the US side so that Friendship Park will remain open for families seeking to reconnect through the border wall.
Katie Quinn reflects, "Overall, this experience taught me the importance of staying educated on border issues and encouraged my passion for justice."
"I encourage all students to attend border pilgrimage in the future as it is a great way to not only educate yourself, but also to put names and faces to a lot of the border issues that we hear about in the news or from discussions with family and friends." Zach Lyons, CJR Student Staff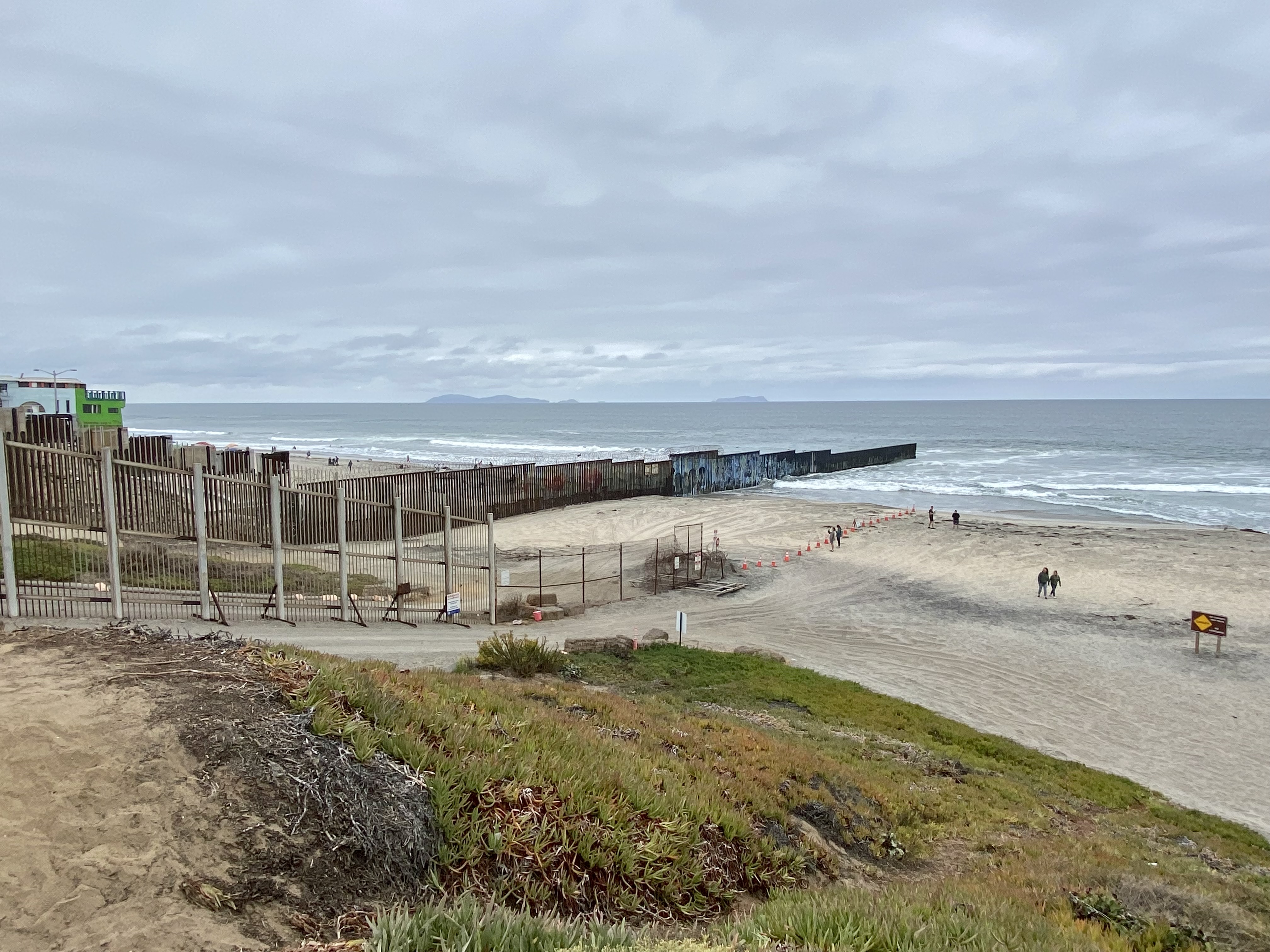 Stay updated with opportunities to engage in our border region by subscribing to the Ministry with Mexico newsletter. Follow @plnu_mwm and @plnucjr to hear about the next Border Pilgrimage experience!
If you're interested in learning more about who comes to the Southern US border to seek asylum, check out this helpful article from the Southern Border Communities Coalition.