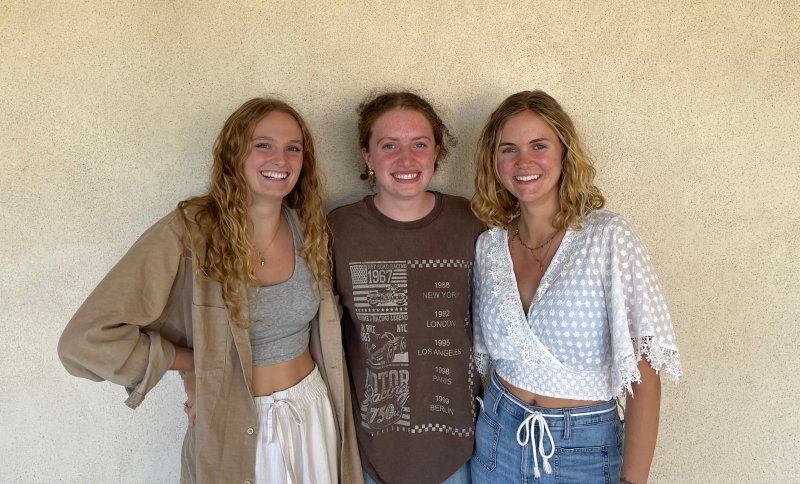 The Center for Justice & Reconciliation (CJR) engages students across the Point Loma Nazarene University campus in our work with a student-led Ambassador Program. Every school year we aim to equip student ambassadors to apply their academic education to difficult conversations about the complex world we live in. Heather Corbin expressed why she  became a CJR Ambassador
"I believe CJR is an amazing learning and growth experience to be involved in; being able to be the hands and feet of God in the very prevalent issues in society today is key in moving towards greater change. I have always had a deep desire to help marginalized populations in society. Human rights, equality, ethics, and social justice have been the driving forces for my actions. I am a firm believer in the idea that everyone, no matter what background, deserves the opportunities and pathways that further their successes. Working to better the systems that we have in place is my lifelong goal."

 - Heather Corbin
Through meeting regularly, volunteering together, and hosting campus-wide events, the Ambassador Program provides a space to grow and learn while processing complex social justice issues. The CJR is encouraged to grow our Ambassador Program into three teams and accepted 26 CJR Ambassadors. Needless to say, we are very excited to start the semester with some great conversations! Meet the Fall 2021 CJR Student Ambassadors:
Katie Quinn's Team
Sydney McFadden, Junior studying International Studies

Claire Brucker, Sophomore studying Political Science 

Ashley Sepulveda, Sophomore studying Political Science 

Jessica Buell, Junior studying International Studies

Emma Peters, Junior studying Sociology

Tess Schrupp, Freshman studying Communication Studies
Kyla Kinzle's Team
Caden Tomlin, Freshman studying Applied Health Science

Mary Stokely, Junior studying International Development 

Lainie Alfaro, Sophomore studying Journalism and International Studies

Taylor Floyd, Junior studying Sociology

Ella Gulbrandson, Freshman studying Social Work

Joni Santoro, Freshman studying Pre-nursing

Robyn Austin, Senior studying Sociology

Hope Jacobsson, Sophomore studying Social Work

Heather Corbin, Junior studying Social Work
Katrina Cloyes' Team
Philine Leila Domen, Freshman studying Sociology

Bizunesh Harrison, Freshman studying Biology

Dorie Bulthuis, Junior studying Child and Adolescent Development 

Fernanda Rodriguez Santillan, Junior studying Media Communications  

Jessica White, Junior studying Environmental Studies with a concentration on Social Impact

Emma Place, Junior studying Spanish and Child & Adolescent Development

Anna Griffin, Sophomore studying International Studies

Claire Downey, Sophomore studying Christian Studies and Philosophy 

Isabella Purdy, Sophomore studying Environmental Studies

Allison Eazell, Senior studying Chemistry and Psychology

Reyna Huff, Freshman studying Journalism
Our dedicated CJR Ambassadors will be key to the execution of our yearly Roots of Giving Fair on December 3rd. This will be our first-ever hybrid model where we will be presenting Vendors both in-person and online. Stay tuned for future announcements!