What is it?
The Safe Shelter Collaborative's main goal is to give everyone a violence-free night. They do this by creating a virtual platform to enable communication between shelters that serve Domestic Violence, Sexual Assault, and Human Trafficking victims. 
Finding a bed that provides the right services for each victim's particular situation is a process that typically takes several hours or even days — Safe Shelter Collaborative reduced it to an average of 5 minutes. They have been operating all over the country and connected with California Against Slavery and the San Diego District Attorney's office to bring it to San Diego.
Now every time the Center for Justice & Reconciliation is contacted for shelter, we will be able to refer survivors to a safe bed within minutes!
Why is it important?
By easing the process of finding shelter, the victim avoids telling their story over and over again to each organization and being retraumatized in order to find a safe place to sleep. The first step to recovery is removing them from the environment and situation they are in. 
Reflecting on her work with OnRamps Collaborative, Jessica Kim expresses,
"The urgency of finding a safe place for a survivor in an emergency situation can sometimes be the difference between life and death. If we can find a safe place for a survivor to go to in minutes instead of hours, the survivor has a better chance of staying safe and begin the healing journey out of exploitation."

Jessica Kim
Student Success Coordinator
How does it work?
There are two things that this collaborative does: locate a bed within an organization or help fund the stay for a hotel while a proper bed is located. SoCal Safe Shelter launched on August 26th with 22 organizations and agencies — 12 of these are referral partners and 10 have beds available. These amount to a total of 380 shelter beds in the collaborative.
207 beds for Human Trafficking victims

176 beds for Sexual Assault victims

349 beds for Domestic Violence victims
Though this is a key milestone providing services in our region, shelters are often full. Being able to provide effective long term recovery services can take anywhere from months to years of treatment. This creates a backlog for immediate services or cases are often re-routed to different regions. For this reason, Caravan Studios created the Safe Night app. The Safe Night app enables organizations to request immediate funding for a temporary hotel stay.
What can you do?
You can download the SafeNight App (for Apple or Android) and support an organization of your choice when they need funds to pay for a victim's hotel room while they are placed in a proper shelter. You, as the potential donor, will be notified that there is a need, typically $75-$150 to fund one or two nights. With just a couple of clicks, you will be able to sponsor that request with a tax-deductible donation!
Download the SafeNight app to provide a violence-free night!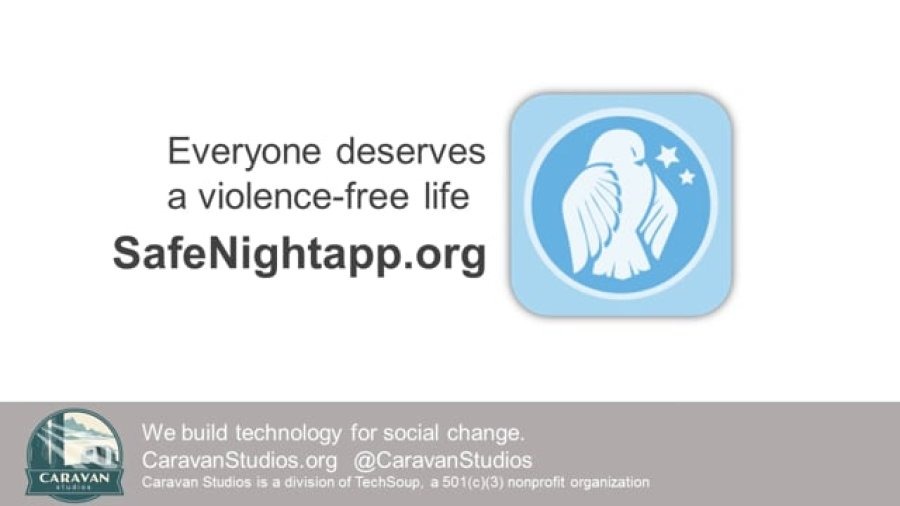 Click to Download
You'll be able to support these San Diego based shelters: