Many students come to PLNU and to the CJR with an interest in justice. From human trafficking to racism to immigration - there are many passion areas that our students embrace, and want to make an impact.  Core to our mission is helping students examine injustice through the lens of our faith. What does it look like to pursue justice as followers of Christ? What does it look like to be the hands and feet of Christ in the world? How do I translate my passion for justice into a practice that centers the experiences of others, and not just my perspective?
Grappling with these questions is an important part of the work we do with students. While navigating this past school year in the midst of the pandemic, an important goal for the team at the CJR was to stay connected to our students. When campus opened up for the spring semester we finally had the opportunity to meet with students to explore our city and discuss how the issues of justice intersect with our faith.
We decided to take our student team into the community to meet with community members who live each day seeking justice, and pursuing their faith in Christ. Hearing the stories and experiences of our community partners was not only inspiring, but also challenged us to continue to lean into listening well and seeking the perspectives of people who dedicate their lives to bringing peace and healing to our region.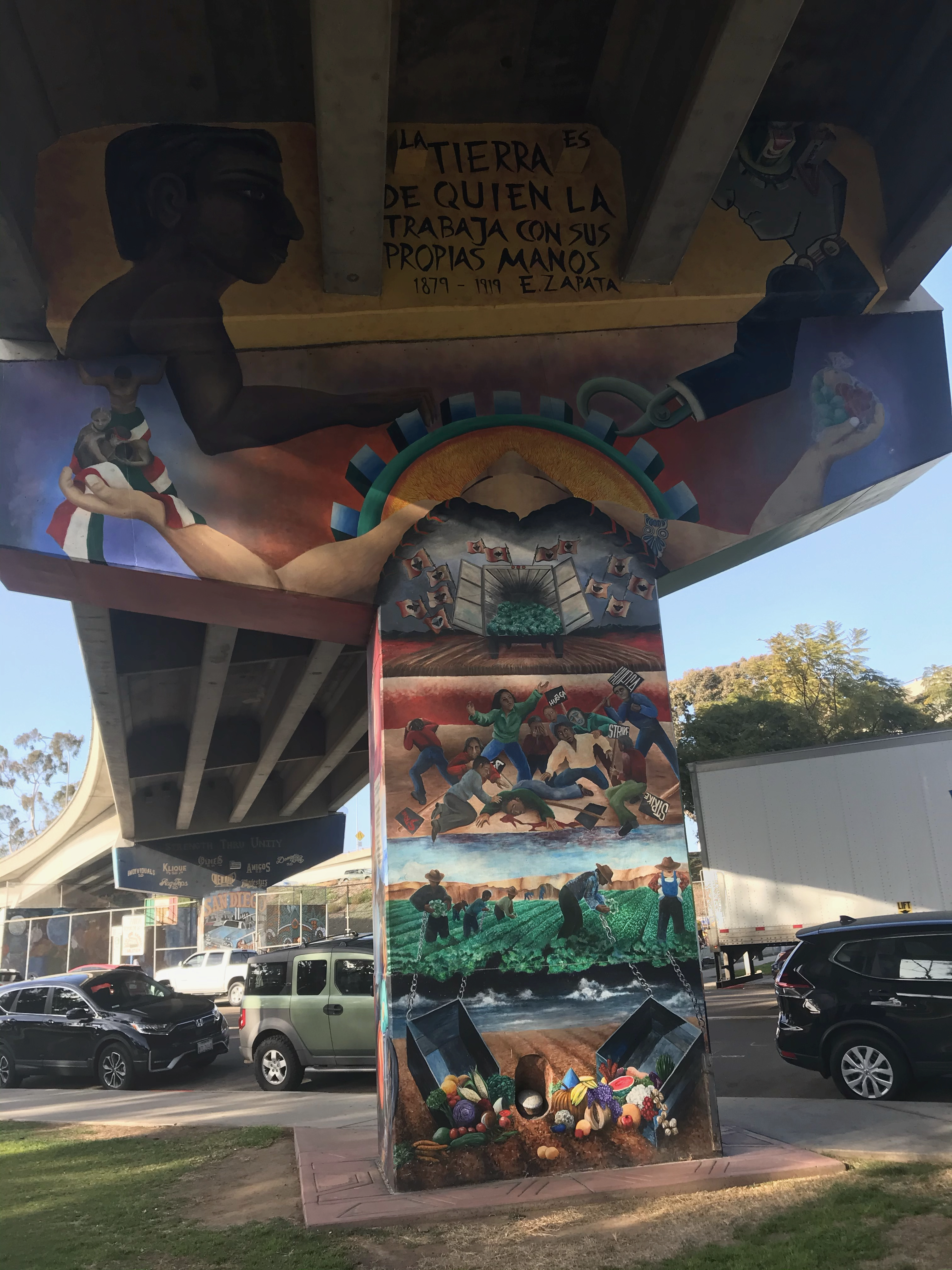 Our first trip took us to the local, national historic landmark, Chicano Park in Barrio Logan. There we met with Pedro Rios from the American Friends Service Committee. Pedro has dedicated his life to advocacy for immigrants and to making sure that the experience of immigrants is seen by the public. Our students had the opportunity to learn about the nation's largest Chicano mural display and hear the story of the development of the park's most recent mural.  The colorful art displayed across the park has deep meaning, documenting the experiences, lives and lives lost of our neighbors. We ended the trip with a Mexican meal at a family owned restaurant in the neighborhood.
Student staff, Zach Lyons reflected on his time at Chicano Park:
"Visiting Chicano Park and hearing the stories behind these murals reminded me how important it is to keep pushing to fix our very broken and inhumane immigration system. So many of the murals tell stories of how our government has marginalized and mistreated certain communities. I thought it was really interesting to see how different artists took these stories of injustice and converted them into beautiful works of art. Leaving this experience, I felt frustrated at the injustice that takes place in our country but also inspired by the people who are working to bring change."
 
Our second trip took us to City Heights, where we met with staff from Mid-City Church of the Nazarene and learned about their food outreach, met with staff from the International Rescue Committee to learn more about their work with refugees and had the time to learn about human trafficking in our region from our own Jessica Kim. That trip ended with a meal at a local Ethiopian restaurant and a coffee celebration.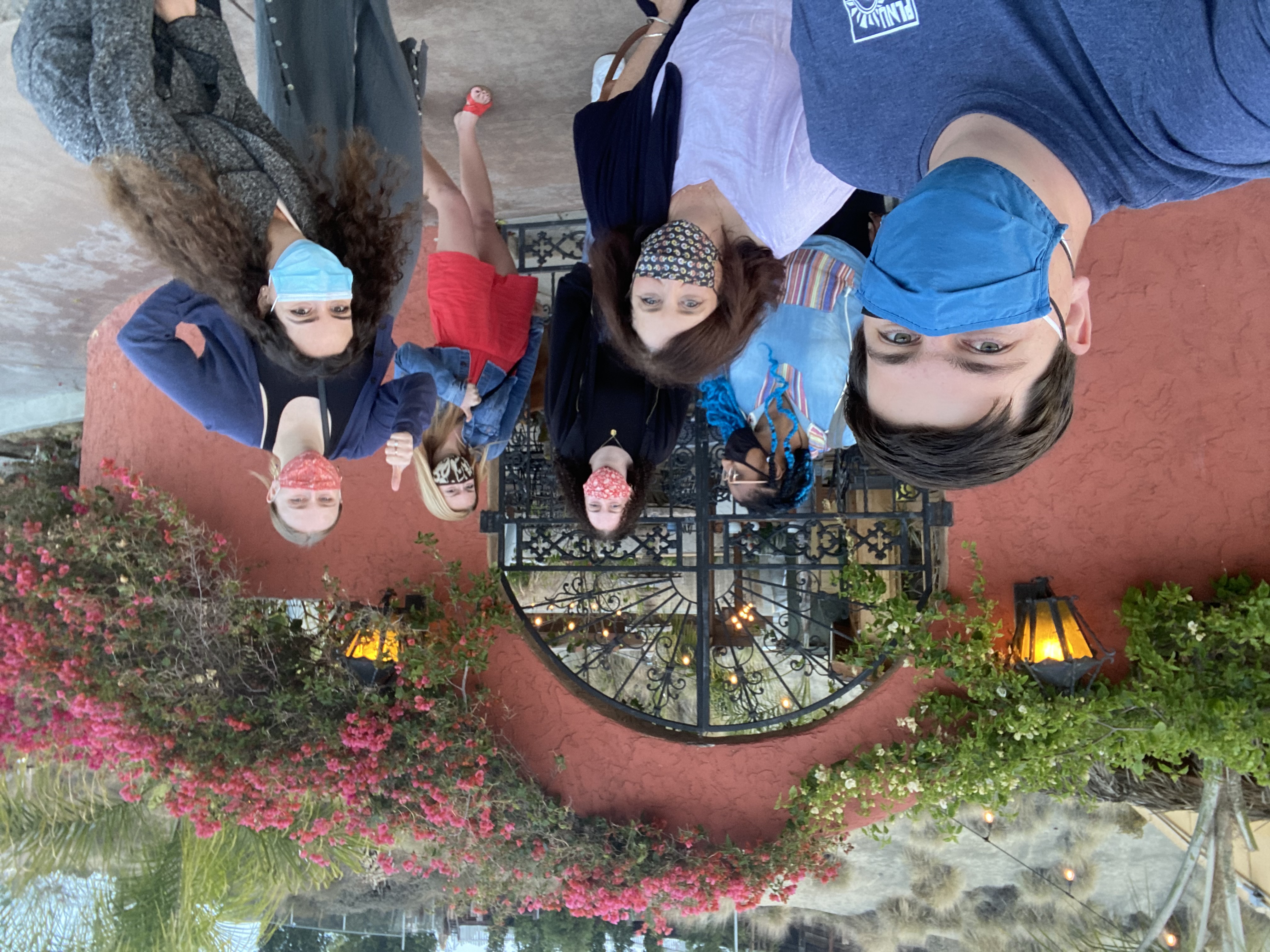 Our final trip of the semester took us to a park in City Heights to meet staff from Youth Empowerment. We heard from Robert, who told his story of moving from gang life to a life mentoring youth who are coming out of gang life or facing the challenges of integrating back into the community after being involved in the criminal justice system. Chicken and waffles from a local, family owned cafe ended our day.
Throughout each trip students were able to make connections between what they care about, how their faith shapes them and what it looks like to learn from people who have integrated God's call to serve the widow, the orphan and the stranger into their daily lives. We live in a beautiful city, and meeting some of the everyday heroes that are working toward change was enlightening for the whole team.