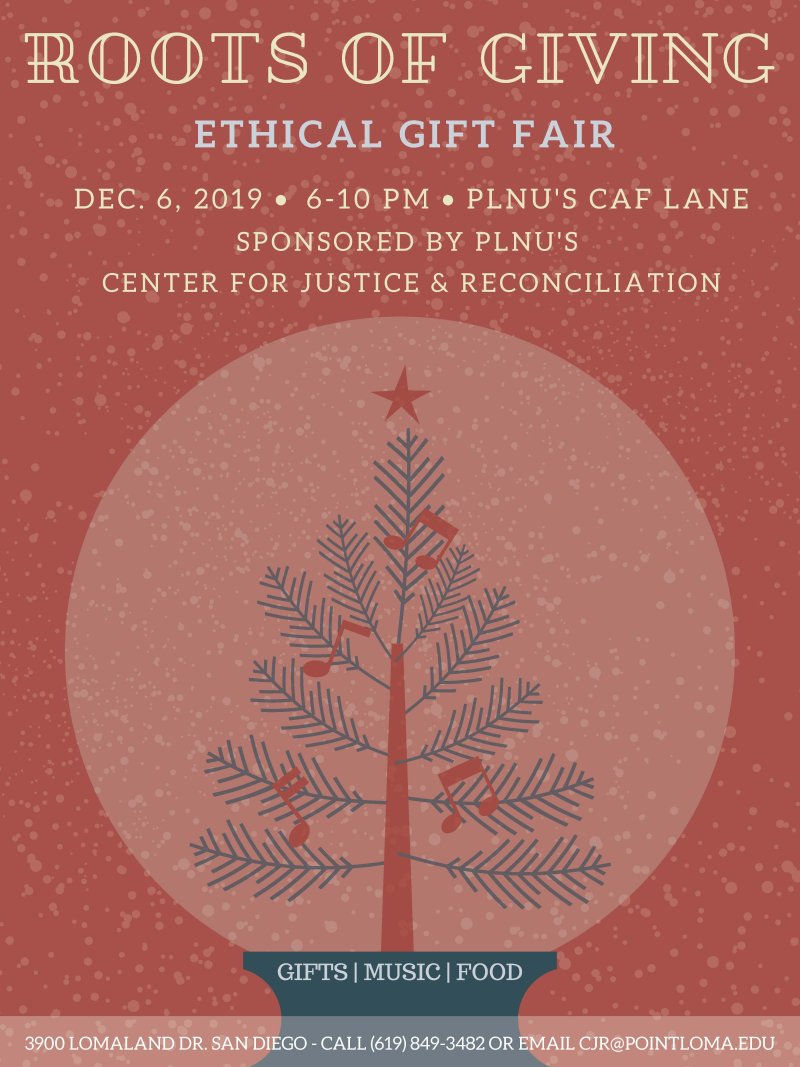 Ethical Gift-Giving Guide
This year, you can bless more than just your friends and family with your gifts.
OUR PHILOSOPHY
This advent season, we want to use our resources to promote a true spirit of jubilee, where all have enough and none go without. We encourage you to break away from the shopping and spending trend stresses of Christmas and make gift decisions in a way that benefits our relationships, communities, and faith. This season, let's make our sharing and collaboration grow stronger than competition and accumulation.
Why Shop When You Can...
MAKE!
Nothing says "I love you" more than a handmade gift. It shows you took the time to think of them and to sit down and make something. Plus it's personal and no one else will have the same thing!
GIVE TIME!
Instead of giving a gift that will only last the year, give them a memory that will last a lifetime! Quality time is one of the best gifts, especially to loved ones you don't get to see often.
DONATE!
Give a gift that goes the extra mile! Americans spend 465 billion dollars a year on Christmas gifts. What if we spent a little less on gifts we don't need and gave to those who truly need it? Give to your local nonprofit or church and bless your community this Christmas!
Keeping ethical supply chains in our lives
Click on the tabs below for resources to help you buy ethically:
Online Shopping
Ten Thousand Villages is a way for you to shop with intention for ethically-sourced wares — and to share in the joy of connecting with makers in ten thousand villages. 
One of the first fair trade organizations in the world, Serrv International is working to empower over 8,000 artisans and farmers every year by selling their beautiful handcrafts.
Change the World by How You Shop
We search for mission-minded businesses who are making a difference through the products they sell.  Whether providing clean water, education or job creation; supporting widows, orphans or refugees; fighting poverty, human trafficking or exploitation; each one of these businesses is serving God and leaving an impact on the world around them.
DoneGood is a platform that features brands the "make great stuff and make the world better." The people at DoneGood scour the planet for unique, high-quality mission-driven businesses that pay living wages, invest in their communities, and are free from trafficked or child labor and unsafe working conditions. 
Slave Free Chocolate is an organization helping us support candy brands who put people first and sweets second.
For nearly 20 years, The Good Shopping Guide has made a significant positive difference to the environment, to animal welfare and to communities across the globe, by helping people make informed decisions about which companies and brands are best for the planet, best for animals and best for people world-wide.
The Fair Trade Certified™ seal represents thousands of products, improving millions of lives, protecting land and waterways in 45 countries and counting. Purchases have sent $610 million to farmers and workers since 1998.
Check out local companies like Atonement Design that sell ethically produced goods and benefit survivors of trafficking. 
Education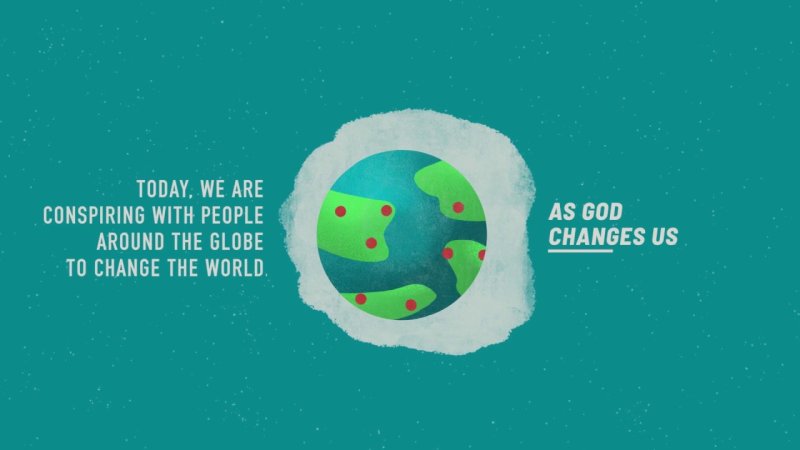 Over the last decade, thousands of churches have celebrated with more relational traditions, partnered with more organizations, and have channeled more resources to the poor, marginalized, and forgotten.  Advent Conspiracy is about the entire body of Christ at work in the world. As we worship fully, spend less, give more, and love all, something begins to happen that is greater than any single person, church, or denomination. As the Church, we are telling the story of Jesus to the watching world.  Our prayer is that more churches join together to live out the story of Jesus' sacrificial love. God is not finished with our world and He is inviting us deeper into the Christmas story. Conspire with us.
Verité® provides the knowledge and tools to eliminate the most serious labor and human rights abuses in global supply chains.
Better World Shopper is a public research project dedicated to making social and environmental data available to consumers who wish to utilize their dollars as votes in order to help build a better world. 
Addressing forced labor in corporate global supply chains is difficult and complex. At the same time, we are encouraged by the development of resources and tools to help companies on this journey. Our goal at KnowTheChain is to inform companies' and investors' decision-making, and enable companies to operate more transparent and responsible supply chains.
How many slaves work for you? Take the survey to see how your shopping decisions impact supply chains and the lives of others.
Fairtrade changes the way trade works through better prices, decent working conditions and a fairer deal for farmers and workers in developing countries.  Fairtrade's approach enables farmers and workers to have more control over their lives and decide how to invest in their future. As a leader in the global movement to make trade fair, Fairtrade supports and challenges businesses and governments while connecting farmers and workers with the people who buy their products.  By choosing Fairtrade, people can create change through their everyday actions.
Fairtrade America is the US member organization of Fairtrade International, and shares our commitment to a global system backed by credible, internationally agreed Fairtrade Standards and certification.
Fair Trade Campaigns recognizes towns, colleges, universities, schools and congregations in the US for embedding Fair Trade practices and principles into policy, as well as the social and intellectual foundations of their communities.  We provide tools, resources and support events to launch and grow local Fair Trade Campaigns in your town, university, school or congregation.
California Transparency in Supply Chains Act (2012)
The California Transparency in Supply Chains Act, which became effective on January 1, 2012, empowers California consumers to join the fight against human trafficking by giving them access to information about retailers' and manufacturers' efforts to eradicate such labor practices from their supply chains.
Give Directly manages transfers end-to-end using electronic monitoring and payment technology.
Target - We first locate extremely poor communities using publicly available data. We then send field staff door-to-door to digitally collect data on poverty and enroll recipients. We target households using criteria that vary by region—including aggregating a range of factors or looking at housing materials.

Audit - We use a set of independent checks to verify that recipients are eligible and did not pay bribes, such as physical back-checks, image verification, and data consistency checks. For example, we use GPS coordinates and crowdsourced labor to detect irregularities. We have experimented with using satellite imagery.

Transfer - We transfer recipient households roughly $1,000, or around one year's budget for a typical household. We use electronic payment systems; typically, recipients receive an SMS alert and then collect cash from a mobile money agent in their village or nearest town.

Monitor - We call each recipient to verify receipt of funds, flag issues, and assess our own customer service. We also staff a hotline for inbound calls and in some cases staff follow up in person. You can learn more in this blog post about our Malawi call center.
Apps and Tools
Buycott is an app and Google Chrome add-on which will check the product you're thinking of buying to see if it aligns with the ethical beliefs that you stand for. You can load it onto your mobile phone to check products when you're out, or use it when shopping online on websites. 
Good on You is an app focused on ethical fashion that provides information, news, offers and news, all about sustainable and ethical fashion choices.
Ecolabel Index is the largest global directory of ecolabels, currently tracking 463 ecolabels in 199 countries, and 25 industry sectors.
The B Corp Best for the World List recognizes those companies creating the most impact for a better world. They set the gold standard for high impact companies and offer a positive vision of a better way to do business. Honorees are recognized for overall, environmental, community and worker impact for earning a score in the top 10% on the B Impact Assessment." This site is a good place to start when you're ready to dive into the topic of ethical investing.
GlobalExchange.org - Corporate Criminals Annual List
Each year, Global Exchange releases a "Top Corporate Criminals" list to highlight some of the world's corporate worst-of-the-worst on issues like violations of human rights and workers' rights, environmental destruction, war profiteering, and tax evasion and other white-collar corporate crime, just to name a few. More importantly, we create this list to bring your attention to these gross violations and call on you to act.
2019 Vendors
Come shop our 2019 Vendors on December 6th, 6-10pm
Trades of Hope
All For the Joy of It
Lauryn Leigh
Encinitas Embroidery
Stephanie Norbeck
Equal Exchange
James Payton
COBO Bottle
The Art of Praise
Kathryn Grace Lettering
Art by RVN
Fair World Fashion
Ladybug Lather - Soaps
Ssubi is Hope
Sseko Designs with Denise Taylor
The Akazi Project
Ember Arts
A-bray-dee Jewelry
Rascal Ranch
Plant With Purpose
Issir's Accessories
Malia designs
Noonday Collection
tinybutbrave
Jade Thrift
SOULMUCH
The Art of Hiram Cruz
Urban Street Angels
Ellanoes Greek Yogurt
Thom Smith
Student Vendors
Moonbeam Minis!
Ashlyn Craig Art
Rings by Melanie
Crafting with Kiana
Elaine Giles
BamBooty
Buying a Feeling
YéYé
Stitches for Freedom
PLNU Clubs
ENACTUS
ALAS Club
SEAA Club
BREAK Club
International Ministries, Ministry with Mexico, Loveworks