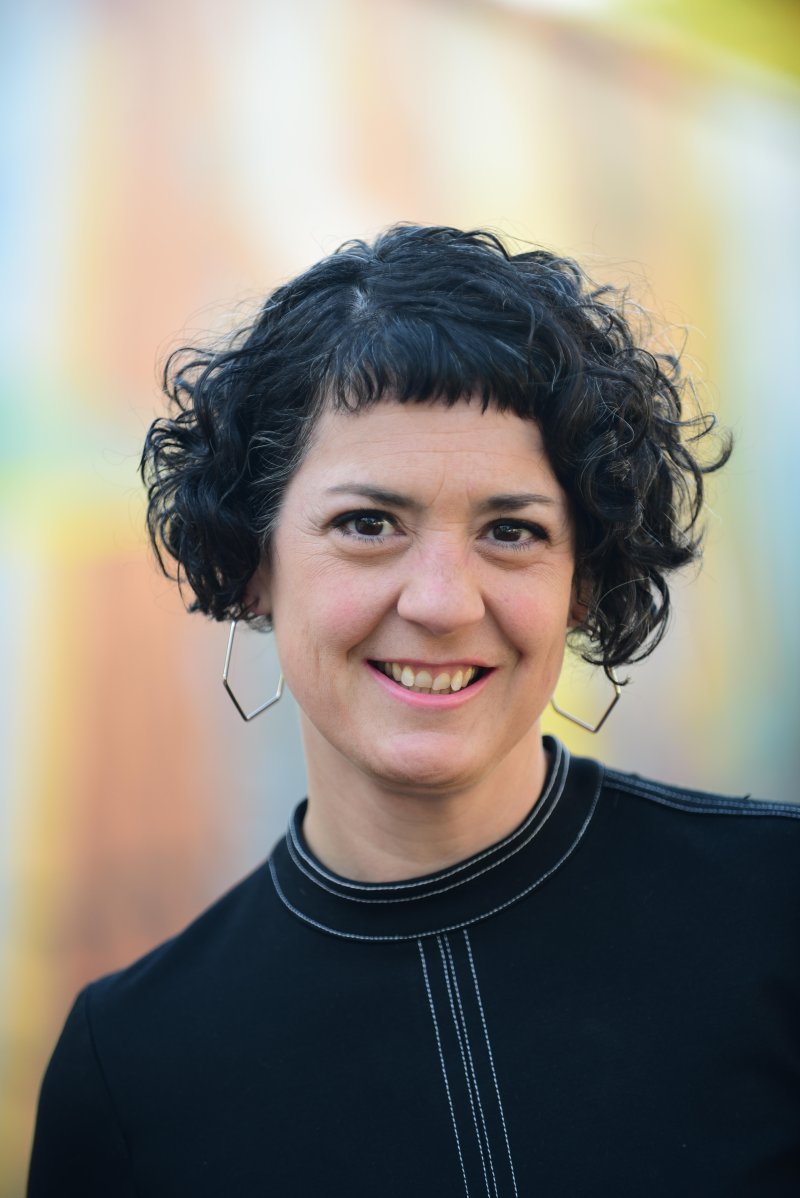 HT-RADAR Researcher Spotlight: Dr. Laura Murphy
Dr. Laura Murphy is a professor of human rights and contemporary slavery at Sheffield Hallam University, located in Sheffield, United Kingdom. Her research focuses on trafficking and forced labor across the world. From her lively attitude to her deep passion for efforts against trafficking, Dr. Murphy is an example of the wonderful people behind critical research. Author of The new slave narrative: The battle over representations of contemporary slavery and Survivors of Slavery: Modern-day slave narratives, Dr. Murphy has used her research to bring the experiences of survivors of trafficking to light.

Dr. Murphy has a background in English literature as well as African and African American studies. Her transition into the world of anti-trafficking can be traced back to her PhD in African and African American studies. Dr. Murphy had been studying African depictions of the transatlantic slave trade. In the midst of her work, she began to learn about contemporary forms of slavery. In fact, upon reading an article from the New York Times comparing trafficking today to the transatlantic slave trade, Dr. Murphy was forced to question what modern day slavery really looked like. She said "I realized I could not keep working on historical slavery when there were people who were forced laborers today." This new revelation guided her towards research and work in the field of forced labor and trafficking.

An educator to her core, Dr. Murphy finds her vocation in teaching both her students and the community via her research about forced labor and trafficking. Naturally she has taken the role of sharing her passion and knowledge with her students. Her work as an educator is fueled by hope. In fact upon reflection, Dr. Murphy sees her passion for education as a declaration of hope for the future, "My job as an educator is bound up in hope. The day you stop having optimism about humans is the day you have to stop being an educator."

Yet sometimes, hope can feel faded when work in the anti-trafficking field is overwhelming. Dr. Murphy explains, "It is easy to convince yourself that you don't deserve a break or fun or joy, but those who are being harmed do not wish us harm. Working ourselves into the ground or the hospital benefits no one." When it comes to selfcare at work, Dr. Murphy finds great importance in taking long walks with her dog (which she advises every researcher to try). With honesty and compassion she encourages her students to understand that work is not everything and it is okay to rest. She reminds them that they cannot do good work if they are not taking care of themselves, whether that be dancing in the streets or playing with their dog.

Dr. Murphy is currently working on creating large data sets on the forced labor of the Uyghur populations in the north-western region of Xinjiang. Her goal is to create a data set so comprehensive that companies, governments and consumers cannot be ignorant to the origins of their products. Dr. Murphy and her team are building a team of academics who are working to build up this data. She looks forward to watching her team grow. Her work is critical to bringing forth change for those in the Xinjiang region. Dr. Murphy has produced research and writings that have helped many to understand the realities of trafficking. Her work springs from a love for education and a passion for fighting for justice. She is one of the many brilliant stories behind the research that drives the fight against human trafficking. For more information about Dr. Murphy's research and career visit researchgate and the Sheffield Hallam University's webpage.
Learn more about HT-RADAR at ht-radar.abolishhumantrafficking.com