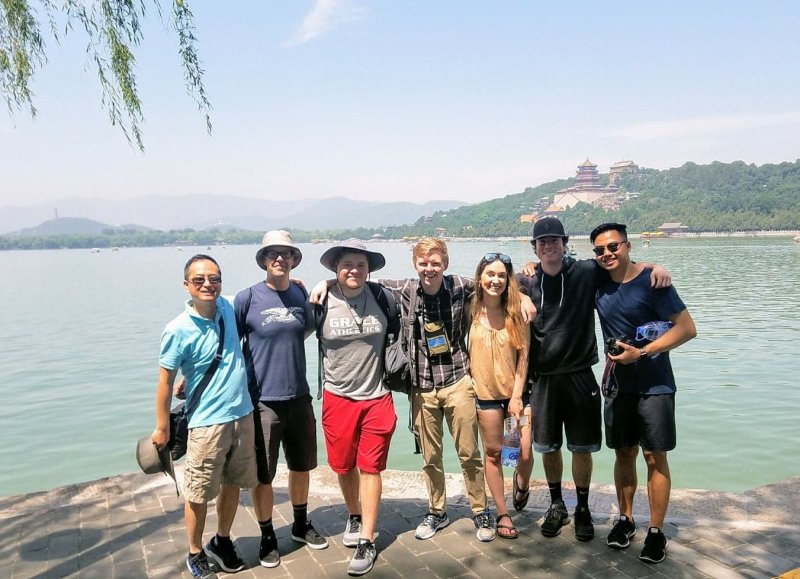 During the 2018 Summer Session 1, students taking the first annual LJWL "LIT350: World Literature" study abroad class with Dr. James Wicks earned GE credit by studying Modern Chinese and Korean literature and cinema for two weeks on the beautiful PLNU campus. They then traveled overseas to China and Korea for the following 2 weeks--as part of the class--to actually visit the places they had been studying! The class was co-taught with the expert leadership of Dr. Jaeyoon Kim and his "HIS356: Early East Asia" course.
The fabulous experience included visits to the Great Wall of China, to the Summer Palace in Beijing (pictured), and to Seoul and the Demilitarized Zone (DMZ) in South Korea.
Please join us next year!
Email your interest or for information to Dr. James Wicks at: jameswicks@pointloma.edu