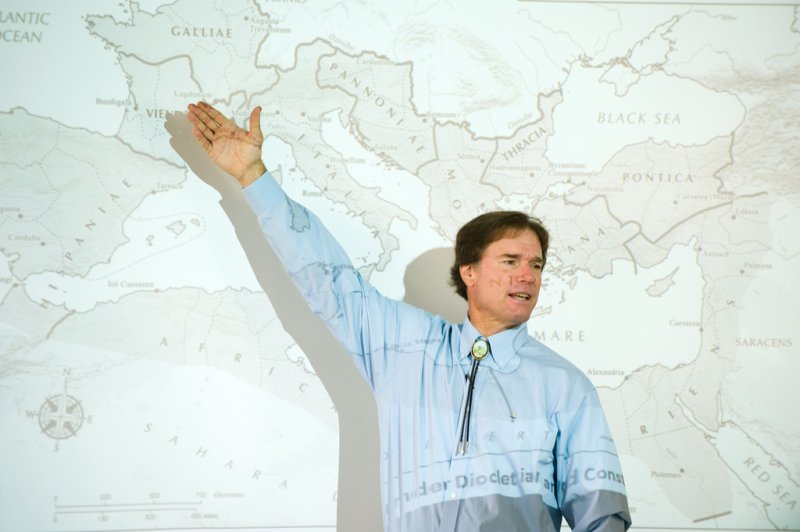 Continuing the University's priority of life-long learning, these sessions were created to connect our alumni and friends of the University learn to the faculty and staff within the different academic departments. The following faculty members have volunteered their time to share what is happening within their department and are excited to share their work.
Happening twice on Saturday, November 17th: once at 11 a.m. and once at 2:30 p.m.
Loma Talks
Nursing
A Doctoral Program at PLNU!
Taylor 106 | Dr. Barb Taylor, Dean and Professor, School of Nursing and Dr. Larry Rankin, Assoc. Dean for Graduate Programs
Everything you ever wanted to know about the Doctorate of Nursing Practice (DNP)! The clinical practice DNP is a terminal degree in nursing as part of the 2010 Institute of Medicine Future of Nursing: Leading Change, Advancing Health recommendations. Learn about the development and PLNU distinctives of the DNP. If you are a nurse, or if you know a nurse, please join us!
Center for Justice and Reconciliation
Alums Turning Faith into Action
Fermanian 104 (#2 on campus map) | Kim Berry Jones (90), Director of External Relations & Development for CJR
The needs around us are great, but we can all have a role in impacting our world. Come hear from a group of alums who are working toward change — from the alums who helped launch PLNU's scholarship for survivors of human trafficking to alums working for healthier communities and those using art to change hearts and minds — we have a rich resource of PLNU alumni who are finding innovative ways to be the hands and feet of Jesus.
Literature, Journalism, Writing & Language
Journalism Today: Protectors of Democracy or Enemies of the People?
Bond 155 (#15 on campus map) | Dr. Dean Nelson, Director, Journalism Program and PLNU Journalism Students & Alumni
How do PLNU journalism students see the world they are preparing for? Natallie Rocha (18), Dana Williams (18) and Andrew Eakes (18) will talk with Dean Nelson, founder of the PLNU journalism program, about what it takes to do journalism today — and why it matters.
Theology
Smee 100 (#21 on campus map) | Dr. Rebecca Laird (82), Professor of Christian Ministry and Practice
We are called to love one another, but what does that mean in relationships where we irritate or disagree?  We will look at forgiveness and celebration as regularly practiced disciplines that make community life together possible and more joyful. This talk will draw from the work of Henri Nouwen and Jean Vanier.
Biology
Latter 102 (#19 on campus map) | Dr. April Maskiewicz Cordero, Professor of Biology
One of the main reasons young people leave the faith is the perceived conflict with the findings of contemporary science. And it's also one of the main hurdles in getting unchurched people to consider the claims of the Gospel. But what if there's a deeper, mutually-enriching harmony to be found between science and Christianity? In this session, we'll explore how and why science and faith can coexist, and we'll highlight ways that you as a Christian can help dispel notions of conflict with science as you engage with others around you.
Chemistry
Numerical and Computational Solutions for Biochemical Kinetics, Druggability, and Simulation
Latter 101 (#19 on campus map) | Dr. Lane Votapka, Biology Professor
The invention of computers has been a revolutionary technology that continues to transform our society. By leveraging the ever-increasing speed of computer calculations, our generation is equipped with a powerful arsenal that will allow us to approach scientific problems that have been too difficult or elusive to solve in the past.