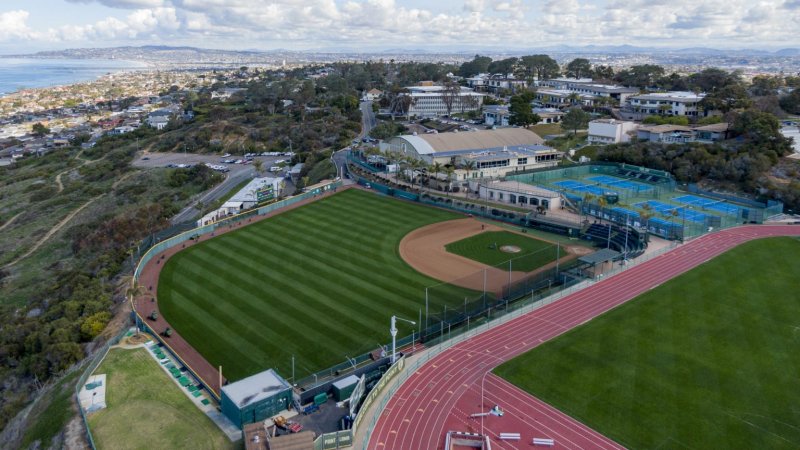 When it comes to scenic views and fun baseball, PLNU's Caroll B. Land stadium hits it out of the park!
Carroll B. Land Stadium on the seaside cliffs of Point Loma Nazarene University's campus was recently named "America's Most Scenic Ballpark" by Major League Baseball. The university's ball field provides panoramic views of the Pacific Ocean, and has recently undergone changes to enhance both the field and the view for spectators. The university padded some of the outfield walls, but kept left-center and right-center field as chain-link fence. These are referred to as the "windows" where the chain-link fence was left in place so spectators can watch the baseball game and the ocean, all in one inning.
The ball field has helped to recruit a strong team to PLNU, which currently sits as one of the top teams in the nation in the latest NCAA Division II poll.
Other Coverage Links